Throwback:
Best Concerts of 2017
By Karina Sitaldas

We're about to enter 2018's concert season and we can't wait for all the amazing shows to come!  But before that, let's do a throwback to 2017 – which proved to be a fantastic year for concert-goers in the Philippines. We had some amazing international artists come to our side of the world just to share some of their greatest hits, and we couldn't be happier about it.. We mean… we got to see bands that we've been waiting to see live in Manila after forever, what could be better? Here are 8 of the best concerts that we got to watch in 2017:
Coldplay: "A Head Full Of Dreams"
Coldplay in Manila was without a doubt the best concert of 2017. The tickets may have cost an arm and a leg — but at the end of the day, it was so worth it. Anyone who was at that show will agree that it wasn't just a concert, it was way more than that. When you combine Chris Martin's voice, the energy, the light effects, the fireworks, and Coldplay fans from all over; you get a night of pure undeniable Magic.
The Chainsmokers: "Memories… Do Not Open"
If you were at the show in September, we don't need to tell you how epic their set was… and if you weren't there, you probably had pangs of jealousy watching all the Instagram stories and snaps of this show. Everybody in attendance was on a different kind of music high, singing along and dancing the night away with the DJ duo. Only The Chainsmokers could pull off playing Disney songs as part of their set, and still have everybody on their feet, having the time of their lives.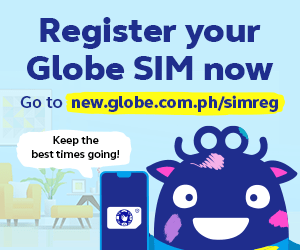 Wanderland 2017
Last year's Wanderland was amazing, despite the new venue that not too many of us were thrilled about. The theme they went with was a jungle adventure, and they took a more Instrumental Indie approach to it. They had International bands like LANY (which the Philippines now cannot get enough of), Woodstock, The Temper Trap, and Explosions in the Sky, among many others, and they also had local acts like Tom's Story (which has gained a lot of hype in the past year, and for good reason), Reese Lansangan, and others. Just like all the past Wanderland Festivals, it was filled with good vibes, friendly people, and incredible music.
Britney Spears Live in Manila
If the fact that concert-goers continued the singing outside the arena and creating their own mini concert isn't an indication that it is was an amazing concert, then we don't know what is. Britney took us back to the 2000's with lots of her classic hits like "…Baby One More Time," "Oops!.. I Did It Again," and "Toxic," just to name a few. From the second she got on stage until her very last second of performing, she gave it her all, and gave us a show to remember forever.