Mother's Day is coming up, and in case you haven't found the perfect gift to express your love, here are some ideas. Bookmark this article anyway in case you want to shower your mom with gifts year-round because she deserves to have all the love in the world!
Burt's Bees Essential Kit

Pamper your hardworking mom's hands and feet with Burt's Bees Tips N' Toes Kit. This includes 6 trial size portions consisting of Almond Milk Beeswax Hand Cream, Thoroughly Therapeutic Honey and Grapeseed Oil Hand Cream, Hand Salve, Lemon Butter Cuticle Cream, Coconut Foot Cream, and Replenishing Lip Balm with Pomegranate Oil.
A classic mani/pedi date
Where to go: St. Nails, Nail Tropics, Tips 'N Toes, French Tips Organic Nail Lounge
If you're that hardworking millennial, chances are you don't get to spend much time with your mom. How about asking her out on a date and pampering her with a mani/pedi? You can sit and catch up about what's going on in your life while giving your hands and feet the proper care it deserves.
The perfect footwear for her different activities
Where to purchase: Suelas, Keds, Sperry, Saucony
They say a person's shoes tell a lot about a person's character. The perfect footwear would make a great impression on anyone you encounter. Whether your mom is a businesswoman, a girl boss, sporty, casual, or all of the above, she will surely appreciate a great pair of shoes for Mother's Day.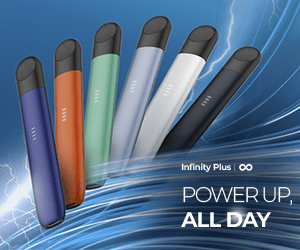 Jewelry to complement her natural beauty
Where to purchase: RAM Jewelry, Nami, Istorya, Wear Cari
You can never go wrong with gifting jewelry. Your stylish mom would appreciate an elegant piece of jewelry around her neck or a dazzling ring she can wear to important occasions. You can opt for the nostalgic lockets of Istorya, or the modern pieces of RAM Jewelry. If you're on a tight budget, Wear Cari has pieces that are affordable and with superb quality.
Grow kits for her indoor garden
Where to purchase: MNL Grow Kits, Qubo PH, Ace Hardware
For our green thumb moms out there, grow kits might be your best bet for a gift. These are plant starters you can buy at an affordable price. There are varieties of plants you can choose from: basil, lettuce, ampalaya, tomato, etc. Once they grow, your mom can transfer them into larger pots and enjoy the harvest.
A menstrual cup
Where to purchase: Sinaya Cup, Go Zero, Mamaway, Mama.baby.love
Your mom would surely appreciate this feminine hygiene eco-friendly alternative to tampons and napkins. A menstrual cup is a small silicone cup you insert into your vagina to act as a basin for your period. It gives you the freedom to move around more unlike with napkins where you have to sit or lie down in a certain position to avoid tagos. Nobody is ever too old to use menstrual cups and if your mom hasn't yet, now is the time to introduce them!
Hyacinth Manila bags
View this post on Instagram
Hyacinth Manila is a local brand that makes hand-made water hyacinth (water lily) bags. Their products are not only stylish but they help solve a local problem too! The brand helps get rid of the water lily overflow of Laguna all the while providing stay-at-home moms opportunities for work. Each bag purchase helps the community and the environment! Wouldn't they look great on your mom's arm?
Pili Beauty Essential Oil Blend Travel Kit
Like the true tita your mom probably is, she loves essential oils. Pili Beauty's essential oil blend travel kits makes it easier for her to bring these calming and de-stressing fragrances anywhere. The kit comes in 6ml or 10ml bottles in 5 variants: Rise and Shine, Sweet Dreams, Stress Away, Breathe Easy, Bug Me Not. Pili Beauty is currently 50% off on selected items at all Pili stores.
What will you be getting your mom this Mother's Day? Share it with us below!