8 First Impressions from the Opening Week of UAAP Season 78
Sep 7, 2015 &nbsp • &nbsp Naveen Ganglani
It entailed a longer wait than usual (an extra two months, actually), but it feels great to have UAAP basketball action back. Whether it's the games themselves, the college spirit at the arenas, or even the fantastic commercials on television, there's no better time in a calendar year than when the collegiate league is alive and kicking.
Two days in, and quite a few impressions have already been made. Here are some of them:
Arguably the two most inexperienced teams in the UAAP this season, not many analysts were high on the Red Warriors and Soaring Falcons entering the season. Both teams are young and in the process of seasoning their new recruits, which makes it likely that wins will be scarce over the next few weeks.
However, don't expect both squads to fold against their tougher opponents. UE is coached by Derrick Pumaren, while new Adamson head coach Mike Fermin showed great decision-making in his debut game against UST, who, despite having a veteran core, had to fight and claw their way to a victory against the Falcons.
I fully expect both teams to pull out some upset victories against their rivals this season – maybe even spoil another team's chance at making the Final Four.
A lot of warnings have already been given out as well. Here's a note to UAAP players: keeping a cooler head this season could spell the difference between a win and a loss.

Mighty heart, boys. Blow them away #UAAP78 pic.twitter.com/pTgHO8OUCU

— Tricia Robredo (@jpgrobredo) September 6, 2015
It was no secret that the NU Bulldogs were going to have a tough time defending their championship with the departures of Troy Rosario and Glenn Khobuntin, and that issue manifested in their opening loss to the DLSU Green Archers.
But there were some positives to the Bulldogs' loss. For starters, their import Alfred Aroga battled foul trouble the entire game and still NU had an opportunity to steal the victory at the end of the contest. Why? First, because their championship defense hasn't lost its resiliency. Next is because of Gelo Alolino.
After spending the first few years of his UAAP career unheralded and overshadowed by the looming presence of Bobby Ray Parks, Alolino busted out of his cage last season and this year, is on pace to become one of the best the UAAP has to offer.
Against La Salle, he had 16 points and 6 rebounds, while making some key shots down the stretch. He did miss one critical free throw that could have tied the game at 60, but if his performance this season is consistent with what he displayed against the Green Archers, NU will have a chance at a repeat.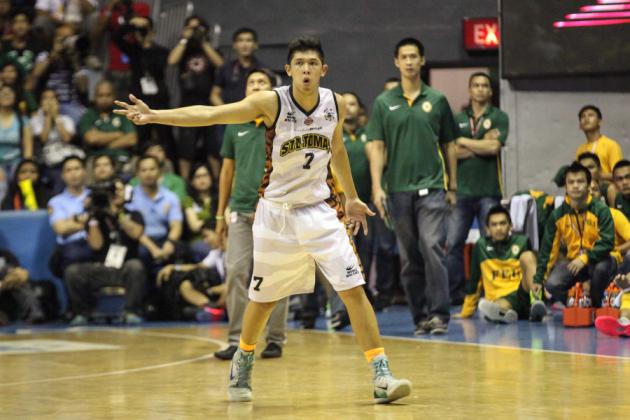 On paper, the UST Growling Tigers have a core–Jan Sheriff, Karim Abdul, Kevin Ferrer, Ed Daquioag, Kent Lao, Louie Vigil–that can compete against any other in the UAAP. But like last year, UST still seems hard to predict–and not in the good way.
While Adamson did put up a good fight, the Growling Tigers didn't exactly perform to the standard that's expected out of a team with their roster. Maybe it was just the opening day jitters, or Abdul has yet to get into game shape, or it's a one-game wonder for the Falcons. But UST was up-and-down last season, and so far in one game in Season 78, that's still the case.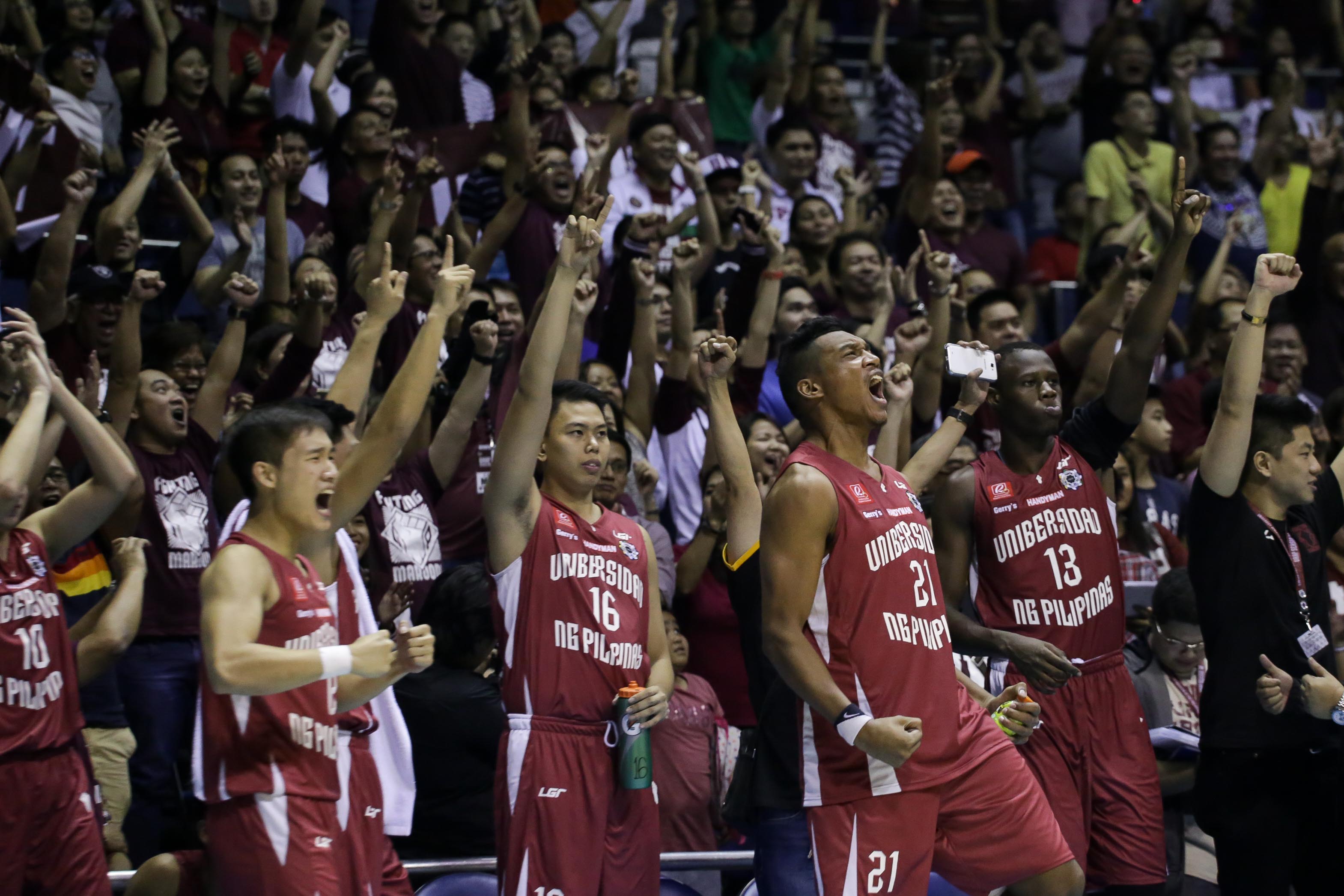 Over the past few UAAP seasons, UP fans, alumni, and students have coined the mantra "Nowhere to go but UP!" to articulate that the Fighting Maroons were finally, after years of mediocrity, climbing up the ranks of the UAAP food chain. Though truth be told, to the rest of the collegiate basketball world, that wasn't actually the case – as evidenced by the team's 1-27 record over from 2013-2014.
However, 2015 might be different. The Maroons beat the Red Warriors this past to weekend to win their season opener for the first time in four years. The team this year looks legitimately good, with FEU coach Nash Racela even calling them a Final Four contender.
Gelo Vito looks like he might have a breakout season, Jett Manuel is going to be someone to watch out for, their import Cheick Kone manages to rebound everything in his sight, Christian Moralde and Diego Dario are going to be solid players. Heck, even the coaching staff, with their professional look, promotes the feeling of optimism.
Finally, we can say with confidence: nowhere to go but UP!

Uncertainty clouded the Green Archers entering this UAAP season. Sure, the return of Jason Perkins and Jeron Teng made the team a dangerous threat, but the departures of Arnold Van Opstal, Norbert Torres, and Almond Vosotros made many wonder if they would remain title contenders.
While one game is a small sample size, DLSU showed that they will be very tough to deal with this year. A reason for that is the emergence of one of their 9 rookies, Andrei Caracut, who after playing impressively in the summer tournaments, opened his collegiate career with a bang.
The former San Beda high school star dropped 13 points against NU and hit 3 3-pointers, including one right on the grill of Aroga. For someone playing in his first college game, he showed surprising poise and maturity. The scary part is he's only going to get better.
Including this season, Teng has only two years left in a La Salle uniform. Once he moves on the pros, I think we have an idea who's going to take his place as DLSU's new poster boy.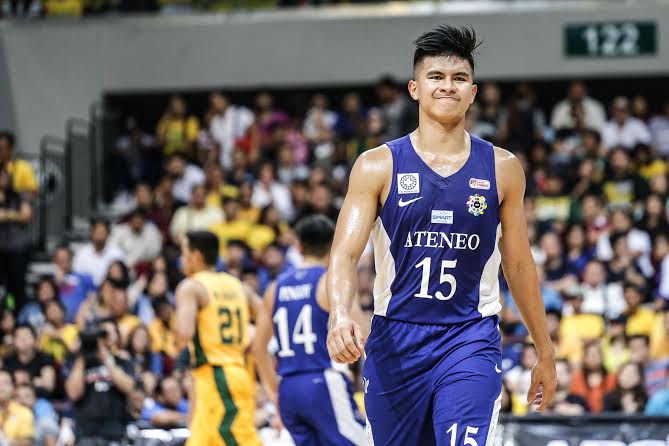 How often can you say that Kiefer Ravena had one hell of a game–where he dropped 25 points, grabbed 5 rebounds, and dished out 6 assists–yet it didn't matter because the Blue Eagles were on the receiving end of such a bad beating from the Tamaraws that defeat was assured in the first half?
That was the case on Sunday. While FEU's performance was the biggest reason why the Blue Eagles were in for a beating, what was also clear is that Ravena needs help from his teammates to ease the scoring burden on his shoulders.
Von Pessumal went 3-of-12 from the field, which likely won't happen again, but it's obvious that he's going to have the best season of his collegiate career if Ateneo stands a chance in the Final Four. Rookies like Hubert Cani, Jerie Pingoy and the Nieto Twins need to do better moving forward. So does the team's new import, Ikeh.
Seeing contributions from Ponzo Gotladera and Gwayne Capacio were good signs, but the Blue Eagles need much more from the other guys if they are to contend for a championship.

This one is clear after the first weekend of UAAP games. Somehow, these guys managed to shatter even the expectations put on them. They have star power. They're deep. They play solid defense. They have a tremendous head coach.
Their beatdown of Ateneo was a clear message to the league: the UAAP goes through FEU.
Do you have any other thoughts from the opening games? Sound off in the comments below!