Incredible Plays
Ricci Rivero goes behind the back, then finishes with the dazzling layup! #UAAPSeason80Finals pic.twitter.com/UZ2OoOyLPZ

— ABS-CBN Sports (@abscbnsports) December 3, 2017

As fans on both sides wait anxiously for the clock to expire, players on the court kept fighting tooth and nail on every possession. And we were treated to some exciting highlights.
Isaac Go
Congrats Ateneo
Isaac Go 😎#UAAPSeason80Finals #OneBigFight pic.twitter.com/cWCiAsYALD

— pasimpleba (@thywillbedoneo2) December 3, 2017
And then Isaac Go happened.
IT'S GO TIME. #UAAPSeason80Finals pic.twitter.com/PkRF4uGau0

— ABS-CBN Sports (@abscbnsports) December 3, 2017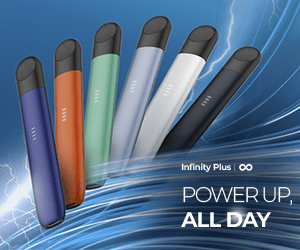 New Recruits
Yet again, a series that will be memorialized in Ph basketball history. Excellent players from both sides – they are our basketball future. Best of them would form the core of our Gilas 2023 team. Congrats Ateneo. Well done La Salle. #OneBigFight #AnimoLaSalle.

— Manny V. Pangilinan (@iamMVP) December 3, 2017
MVP is watching.
Sportsmanship All Around
LS building right now. What an act by La Salle.

Congrats Ateneo! Animo La Salle! #UAAPSeason80Finals #Animo #StrongerTogetherDLSU

(c) @shifteevelasco pic.twitter.com/VFnFwFtBPh

— Leonard Alquisola (@leonardgma) December 3, 2017
In the end, Ateneo brought home the trophy. But De La Salle kept it classy with this gesture. And the Green Archers took it as true sportsmen.
"You cannot learn by only winning, you also have to learn by losing. I think, this situation, I have to learn by losing. I'd take it as a man." – Ben Mbala.

No excuses, graceful in defeat. This is why he's the MVP. 💚© #AN1MO #UAAPSeason80Finals pic.twitter.com/2AyLkMbkyz

— Mika Aereen M. Reyes (@MikaReyesLovers) December 3, 2017
If only we could see the same type of spectacle on Philippine professional basketball leagues.
What were the highlights for you? Share them with us below!