When you talk about 2010s pop culture, you just can't go on without mentioning Drake. The Canadian rapper (or popstar) dominated the charts during the past decade, becoming the most streamed artist on Spotify in that span. Recently, Billboard officially named him as "Artist of the Decade" for the 2010s. His songs still are a staple in social settings and nightlife, and he usually averages 50 million views on YouTube. About 50 videos featuring him have garnered over 100 million views. But some of his releases haven't got the attention they deserved. Here are some songs with 30 million views or less that you should definitely listen to.
Furthest Thing
View count as of this writing: 59k
Drizzy contemplates how fame affected his relationships and how he is the "furthest thing from perfect" in this mellow record from his 2013 album Nothing Was The Same. He splits telling his story between singing and rapping, which is one of the signature traits of his music.
9AM in Dallas
View count as of this writing: 61k
Released over a decade ago, this bar-filled track remains one of Drake's hardest-hitting songs to date. As the title suggests, he wrote the song at 9 AM in Dallas, Texas. This was supposed to be the intro to his debut album, Thank Me Later but was ultimately dropped from the album and released as a single.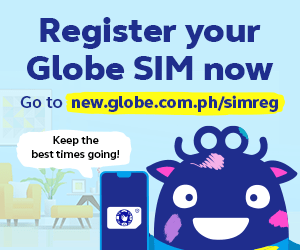 Jungle (7.4m views)
View count as of this writing: 7.4M
This R&B track is one of Drizzy's most emotional songs. Coming off his surprise 2015 mixtape If You're Reading This It's Too Late, the song tackles him trying to save a relationship from a love interest, but his lifestyle makes it harder for them to mend things. This is a popular break-up song and many consider this as one of his best works, but it still remains under the radar compared to his bigger hits.
Too Much
View count as of this writing: 7.7M
In one of his more personal tracks, Drake opens up about his anxiety in his place in the rap game and other family and personal issues. He further reflects on the downs of the high life he's living. Additional vocals are provided by English singer Sampha on this track off 2013's "Nothing Was The Same".
Jaded
View count as of this writing: 9.2M
This slow-paced R&B ballad showcases Drake's vulnerable side. He sings about being exhausted of heartbreak and numb to the pain, as well as feeling used by his love interest. It's part of side B of his 25-track double album Scorpion from 2018.
Too Good
View count as of this writing: 18M
This smooth dancehall track from Drizzy's Views album features fellow pop royalty and ex Rihanna. It is about a couple who both feel that they're "too good" and their love is taken for granted. They continue to make effort to show their love for each other, but it is still not reciprocated. It is the latest collaboration between the two after "What's My Name", "Take Care" and "Work", with all tracks focusing on relationships.
5AM in Toronto
View count as of this writing: 29M
Considered one of his best rap songs is this aggressive sequel to "9AM in Dallas". Drake displays the brilliance of his pen game with metaphors and wordplays as well as his sharp delivery. He raps about being at the top of the game besides giving a shout-out to his day ones in Toronto. It dropped as a single in 2013 before the release of his album Nothing Was The Same.
Do Not Disturb
View count as of this writing: 30M
Drake gives a peek into his life behind the scenes on this outro track of 2017's More Life mixtape. He addresses several topics in this free verse, including his hectic personal life and his inability to keep romantic relationships. He further discusses several rap feuds as well as his status as the top dog in the rap game. The track uses a sample from Swedish singer Snoh Aalegra's "Time".
What is your favorite Drake song?