Writing headlines is not as easy as most people think it is. You need to come up with a blurb that perfectly balances sounding urgent and interesting while still saying everything that needs to be said.
Unfortunately, sometimes, even the best of us end up writing headlines that need a spit take. No, we don't mean preposterous headlines like someone claiming Ex-Battalion is the BTS of Pinoy Rap or something like that. Think back to any headline that involves the acronym for the Moro Islamic Liberation Front or the Film Academy of the Philippines. Or maybe headlines such as…
8. Avril Lavigne Did… What?

Let's start this off with how the seemingly ageless Avril Lavigne capped off her 2021. It's so good, but it's also entirely possible that yes, the headline writer knew exactly what they were doing, hence, not as unintentional as we would think.
7. So Does This Mean We Just Call Her "Ganda" Now?

The hilarity isn't super obvious at first glance, but take a few moments, and it hits you like a truck.
Either way, congratulations, Vice Ganda and Ion on your recent wedding!
Vice Ganda and Ion Perez: A Story of Kilig That Started on National Television
Vice Ganda and Ion Perez: A Story of Kilig That Started on National Television
Kaira Guererro | Feb 15, 2022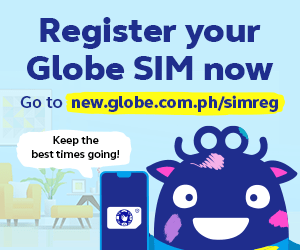 6. Sir Patrick Stewart's Terrifying Surprise
Let's preface this by saying we're not laughing at anyone having a life-threatening disease — we're laughing at how awkwardly-worded the headline is, and how it led to this wild misunderstanding.
A similar thing happened to Inigo Pascual, too, but again, we're not laughing at the fan — we're laughing at the headline.
5. Phrasing.

Not only is this headline unintentionally obscene, it's also terribly worded. This should have never seen the light of day.
We could imagine more than a few ways to reword this and save Ms. Gil and her now-husband, BJ (SEE?!?), beginning with just two frigging commas.
4. Ang Damot!

Not only do we not know if the photos were shared or were not shared, we're also left wondering if the photos were shared or not shared with the fiance himself, and rethinking our stance on subject-verb agreement! Three unfortunate implications in one!
3. Students, Grandparents, and Cannibalism!

Mmmmm. Tasty.
2. Does Anyone Still Use That?!?

We will never understand why PNP has an issue with Palm Pilots.
1. Star Wars has a problem with K-Pop.

What did Tzuyu and Jihyo ever do to you guys?!?
Seen any unintentionally funny headlines recently? Share 'em in the comments!