How are we doing? It is the first week of the Luzon-wide quarantine and staying at home has become the new normal. Shops are closed, malls have suspended operations, and the streets are empty (unless you're in line at a checkpoint, in which case, we feel you). Everyone is advised to stay at home to stay safe. Many complain, social media is full of people losing their cool while being copped up at home. You know who handles this best? Gamers!
We introduce some top picks that gamers recommend for you to make the most of your time at home. Worlds to conquer solo? We got you. Mobile games to play while in bed? Sure. Co-op games to keep the barkada together? No problem. Read on for our top picks!
 Mobile Legends
The reigning king of mobile games, Mobile Legends servers are reaching critical mass as thousands flock to their phones amidst this quarantine period. Even if you're a newbie or a seasoned ML veteran, this is the best time to climb the ranks and test your skills in the MOBA arena.
 Call of Duty: Mobile
The beloved first-person shooter hit our mobile devices quite a while ago. And it ranks at the top of the most played mobile games out there. Form teams with your friends, combat random people in CQB environments, Call of Duty will be the most efficient outlet when you're bored out of your mind and feel like letting off some steam. I recommend the machine gun for that.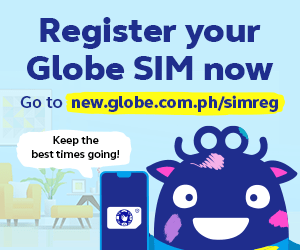 League of Legends / DOTA 2
If you're more of a master race PC buff and prefer desktop or laptop gaming, then these beloved mainstays are there to keep you away from the real world. With dozens of characters, builds, and strategies to choose from, these games will keep you indoors for a while. Unless you play these at a computer shop, in which case, we are sorry for your pain.
 Zelda: Breath of the Wild
For those of you blessed with Nintendo Switch, we recommend Zelda: BOTW! This open-world adventure game literally takes over a hundred hours to finish. Even more if you're a gaming perfectionist. Play with the world of Hyrule at the palm of your hands, or use the dock and go console-style for a more immersive experience.
 Mario Kart 8 Deluxe
If it's friends and friendly competition you are looking for. Hop on the Mario Kart bandwagon! All you need is Nintendo Switch, some joy controllers, and a few friends over and you could go Grand Prix style and race all over the place. Prepare for some competitive turns and tricky banana peels as you aim to be the first to finish!
 Fortnite
Fortnite is the ultimate Battle Royale game played all over the world. Join in on the mayhem as you take on foes from all across the globe and vie to be the last man standing. Put on a headset with a mic to complete the experience so you can easily trashtalk safely from the comfort of your own home.
 The Witcher 3: Wild Hunt
Whether you play this game on the Playstation, the Xbox or the Switch, Geralt and company will keep you glued to your screen for DAYS. The captivating main quest and the almost infinite side quests and treasure hunts will keep you gaming without end. Did you know that they released two downloadable expansions for it? Enjoy!
MtG: Arena
Magic: the Gathering is the world's most famous trading card game. With events and tournaments happening in many countries on a weekly basis, it has millions of players. But with the quarantine in effect, all of these events have canceled and even your local gaming store is now closed. What to do? Head on over online and play Magic on Arena! If you're a seasoned player or just a new planeswalker, this game will keep you shuffling (figuratively) as you enjoy the game while at home battling friends and foes alike.
What game are you currently playing while stuck at home? Care to share? Head on to our other articles for more updates on the best and safest way to spend your time while we are all staying indoors for now.