4. Rare footage of the Ghost Shark is here and it's pretty cool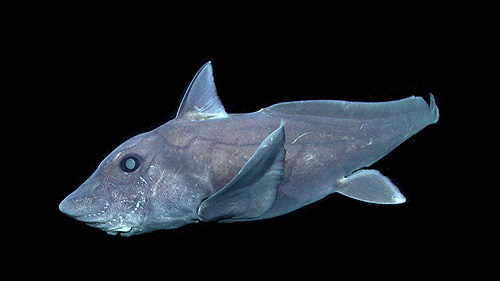 There's only so much of the ocean you can see. Go down deep enough, and you'll see nothing but darkness and whatever creature that will try to eat you. Chances are, you might just bump into a ghost shark.
Not much is known about Ghost Sharks, otherwise known as the Pointy-Nosed Blue Chimaera. Recently-released footage by California's Monterey Bay Aquarium Research Institute gives us a new look on these mysterious creatures. What makes it interesting is that this is the first time the shark is seen alive in its natural habitat.
Like sharks, their bodies are made up mostly by cartilages, not bones. Their faces also have sensors on them to detect movement, which helps the creature find its next meal. Another interesting feature the Pointy-Nosed Blue Chimaera has is that it has males have retractable sex organs on their heads. Picture that and let that sink in.
You can read more about it in National Geographic's feature here. Just when you thought it was safe to go into the water.
3. There's a Final Fantasy XV porn because nothing is sacred anymore
When something exists, there's a porn version of it. Because of course it does. Proving this rule is Full Service Station, a porn parody of Final Fantasy XV.
Judging on the trailer above, no one looks like a Final Fantasy character. Let the guys at Brazzers explain the flick's synopsis, because plot in porn is important:
"Sean Lawless's car has broken down and goes to see a mechanic in the middle of the desert. Nikki Benz comes out and inspects Mr. Lawless's car. Ms. Benz says how she'd hate to charge him for the damage but that she has to keep her business afloat. Sean figures Nikki's teasing him with her huge tits so that he's willing to pay any price she throws at him. But when a monstrous troll appears, Nikki fights off the creature. Busty Nikki Benz soon realizes she still has another monster to tame—Sean's big cock, that is!"
Alrighty then.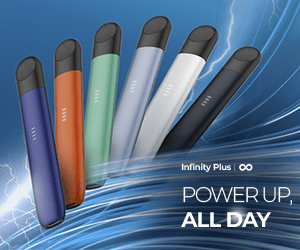 2. Mysterious "creature" washes up on a beach in New Zealand
A mysterious object washed ashore on Muriwai Beach in Auckland and netizens are immediately divided on what the thing really is.
Local resident Melissa Doubleday first spotted the object and posted her pictures on the Facebook group Muriwai & Waimauku Area Community Group. She initially thought it was a washed-up whale.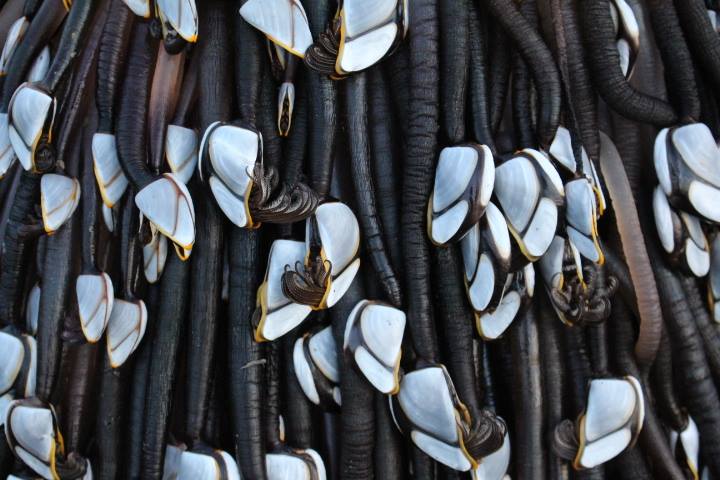 So what is it exactly? People are saying it's either a Rastafarian whale with dreadlocks, alien pod time capsule, a beach Christmas tree, and more. Some commenters point out that it's just a piece of driftwood covered in goose barnacles.
1. There's an erotic carp fishing calendar because 2016 can't be weird enough
Tired of giving the normal gifts this Christmas? Socks again? Another picture frame? Meh. Show someone you really care with an…erotic carp calendar?
The Carponizer Carp Calendar is filled with 12 pages of hot women posing lovingly with a carp. Speaking to Maxim, the calendar's author Hendrik Pöhler says his inspiration was simple. "The idea for the calendar was to bring two of the greatest hobbies of men, fishing and women, together. I remember the day when I was fishing with my friend and at the spot next to us were two hot girls fishing. This was the moment I decided to make this fabulous calendar," Pöhler says. He adds, ""My favorite part is to choose the pictures, because there are many good pictures. But it's also the hardest part, because there ARE so many good pictures." Sounds like a tough job.
The calendar is now available on Amazon, perfect for the special someone in your life.
What made you go WTF this Christmas rush? Tell us about them below!