4. Mother invited men to sexually assault her dead daughter because she liked to watch
In this week's sad/worthless human being news, a mother of a dead 10-year old girl invited men to sexually assault her daughter through a dating site, the Mirror reports.
The mother, Michelle Mertens, told police she invited at least three people to sexually abuse her daughter. The child was found dead on her 10th birthday, with her dismembered body wrapped in a burning blanket. She was found in the apartment she shared with her mom in New Mexico in the United States. Police say that 10-year old Victoria was injected with methamphetamines, sexually assaulted, strangled, and stabbed to death.
Court documents show that Mertens told police that she didn't invite the men for the money, but that she enjoyed watching them abuse her daughter.
Along with Mertens, a 31-year old man named Fabian Gonzales whom she met online will face charges of with child abuse resulting in death, tampering with evidence and other charges. Gonzales will also face charges of sexually penetrating a minor.
It's safe to say that we hope everything bad in the world will happen to these two and wish them a slow and agonizing life.
3. Zoo organizes gorilla-naming contest, ends with unexpected result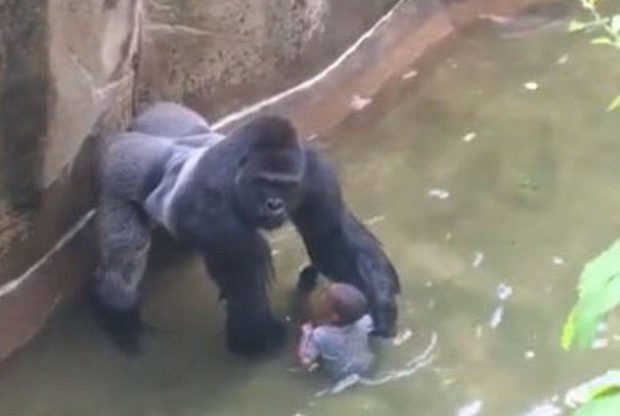 In China's Zhejiang province, the Jinhua Zoo was recently blessed with a newborn gorilla. To celebrate the milestone, the zoo asked the online public what the bundle of joy should be named.
According to the Daily Mail, "Harambe McHarambeface got a whopping 73,345 votes. Furthermore, the name garnered 98% of the total votes. The gorilla was christened with the moniker, as reference to the gorilla that was shot dead in the Cincinnati Zoo after a four-year old boy fell into its enclosure.
However, people are doubting the Boston Leader, the outlet that broke the story. That's because the zoo hasn't updated its website since 2013, and that the zoo's Facebook page last post was in May. The Boston Leader also set up its website just this month.
Whatever the case, the spirit of Harambe still lives on thanks to memes.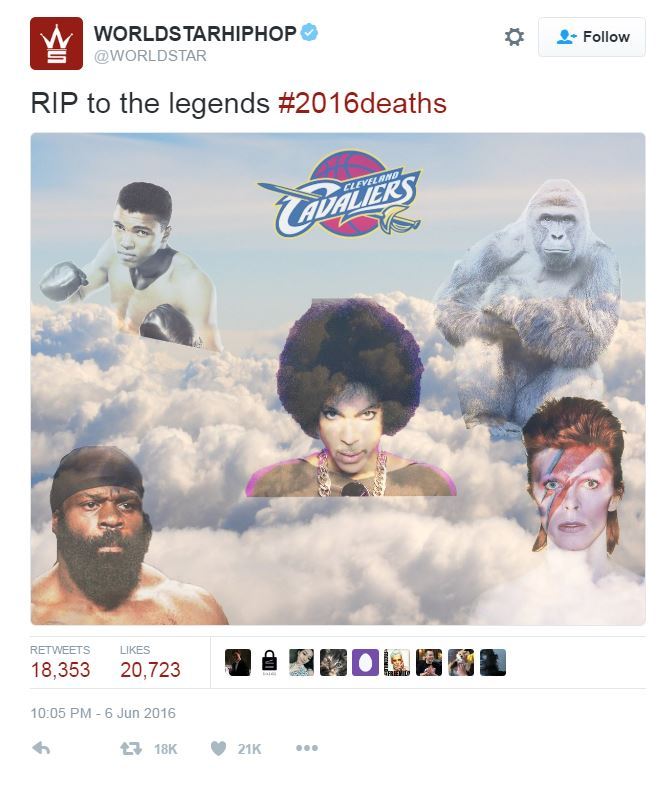 2. A heart inside a Ziploc bag was found in a field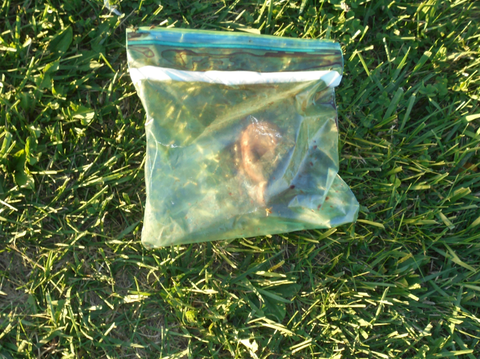 Buzzfeed reports that Ohio police are currently investigating a heart in a Ziploc bag and how it ended in a field.
Sgt. Jim Fulton of the Norwalk Police Department told Buzzfeed that coroners are checking to see if the heart is that of a human's, and that they are 95% sure that it belonged to a person.
"From the condition of the heart, it doesn't appear we have a Jack the Ripper type of case going on," Fulton said. "We don't want the public to worry," Fulton said. "Like someone ripping out people's hearts — we don't think that's the case here," he adds.
Coroners are testing if the fluids in the heart contain any preservatives to see if it came from a hospital or teaching facility.
What kind of heartless person could this belong to? Possibly George Michael, since he gave his heart last Christmas, but some asshat just gave it away.
1. Senator Trillanes and Senator Cayetano clash during Senate hearing
During the Senate hearing on extrajudicial killings and the government's war on drugs, Justice Committee Chair Senator Leila de Lima had to call a two minute suspension when Senator Alan Peter Cayetano asked that he be separated from his seatmate, Senator Antonio Trillanes IV.
Cayetano was interrogating a witness claiming to have worked for President Duterte's Davao Death Squad. Trillanes then asked if there is "an 'unli-questioning' allotted for a non-member of the committee."
It got so bad that Trillanes at one point muted Cayetanos mic, and De Lima had to get in between the two bickering senators. Cayetano also said "my seatmate is intimidating me" alleging that Trillanes was saying "hindi kita papapormahin."
The weird thing here? These people are our senators, people elected to serve the people, and this is how they're acting. God bless this country.
Can it get weirder next week? Is the sky blue? Let us know how messed up it can all still be below!