4. Ear-pointing surgery:

For those who want to look like Dobby
What it is: It's exactly as it sounds. People actually pay to have their ears made to look like Spock's. The top of the ear's cartilage is slightly sliced and then sewn back into a point. Voila, about six weeks after the procedure, you'll finally look like Legolas or a house elf!
Why it exists: Because of this guy named Steve Haworth, a body modification artist who started this procedure about ten years ago. He says, "There's a lot of people out there who have an inner vision of themselves and they want to express that to the world around them. I'm very happy to be an artist that can provide that kind of work."
How to get it: Plastic surgeons perform this surgery for about $2,500 to $7,500.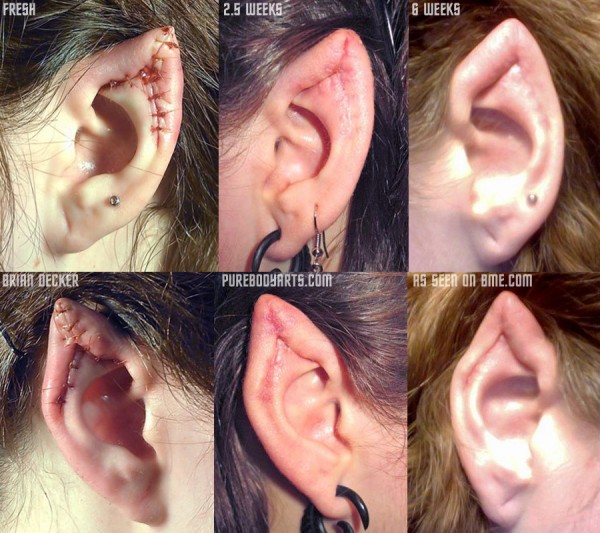 "OOOOOOWWWW"
3. Vampire facials:

For those who want the creepiest selfies
What it is: Among the many (ir)relevant things Kim Kardashian has made famous, the vampire facial is one of them. The vampire facial requires doctors to get vials of blood from your arms. The blood is then centrifuged to separate the plasma and platelets, which are then reapplied to the face of the victim, er, patient.
Why it exists: Because looking like a nightmare from Twilight and smelling like rust is the pinnacle of "beauty," apparently.
How to get it: Pre-order here.
2. Eyeball swag:

For those who believe that beauty is (literally) in the eye of the beholder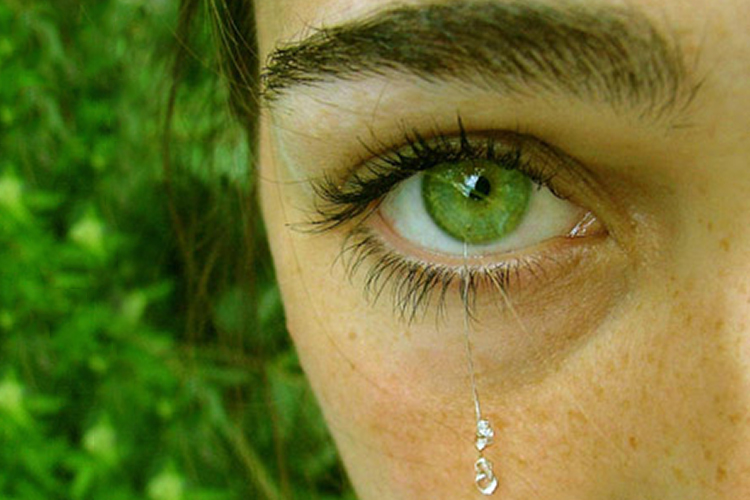 What it is: Pieces of platinum are placed under the outer coating of the eyeball for design. It costs thousands of dollars and is one of the worst ways to go blind.
Why it exists: Because some people thought that platinum inside the most sensitive part of your body is worth the price of beauty. Hey, at least you have another eye just in case the other one goes permanently blind.
How to get it: You can probably ask any eye surgeon (or maniac) to do this to you, but please, in all seriousness, don't. Just don't.
1. Bagel forehead:

For those who need the extra padding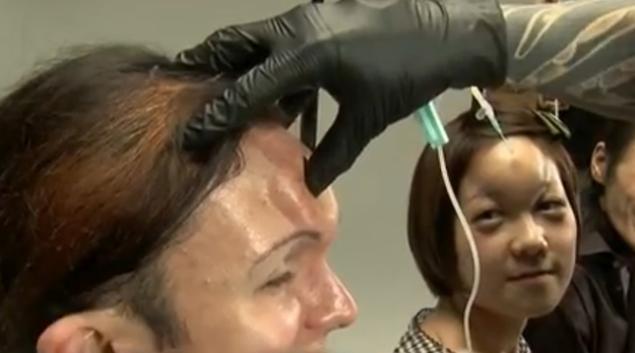 What it is: Are you sure you want to know what it is? Okay. The bagel forehead practice actually came from Canada but it's the Japanese (duh!) who popularized it. The bagel forehead is caused by an injection of saline (not botox) into the forehead. A finger is then pushed into the middle of the saline lump, which creates the hole of the bagel. It's not something permanent though, as the saline is then absorbed by the patient's body within 16 hours. Oh, what times we live in.
Why it exists: No one knows.
How to get it: We don't even want to tell you.
What are the weirdest beauty trends you've encountered? Sound off in the comments below!