4. Shocking new claims in Oscar Pistorius case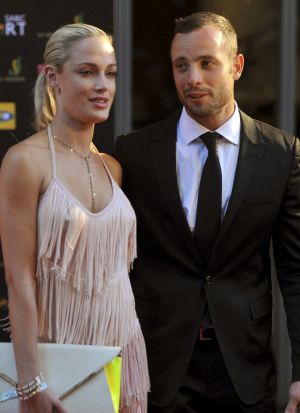 Disgraced Paralympian Oscar Pistorius stands convicted of murdering his lover Reena Steenkamp. During his lengthy trial, he claims he mistook Steenkamp for an intruder, locking her up in a lavatory and accidentally killing her as he fired fatal shots through the door. However, new evidence provided by forensic experts claim that Pistorius shot Steenkamp with an air rifle and beat her with a cricket bat before killing her. Forensic experts indicate that the injuries on the back of Steenkamp match the tip of Pistorius' cricket bat. Pistorius will be sentenced for murder this June.
3. HELL NO: Surgeons remove sword from man's chest beside his beating heart
Photos and video capture the insane moment where surgeons remove a sword ONE MILLIMETER away from a man's still beating heart. It is alleged that the man stabbed himself with the sword. Luckily, the sword merely brushed his heart without seriously damaging it. The man was able to survive thanks to the surgeons' expertise. It is believed that the footage originated from Spain. However, the man's identity is still unknown.
Meanwhile, we'll stop running with scissors.
2. Man invents pizza box that turns into marijuana pipe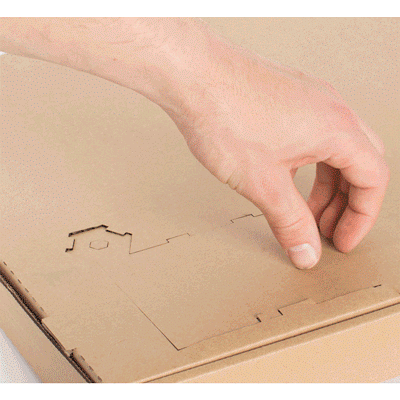 Stoners rejoice, because you finally might get something that you never thought you wanted. What's good when you're stoned? Munchies. What's the best form of munchies? Pizza. Luckily, the geniuses behind the app Push for Pizza invented a new pizza box that doubles as a pipe for your herb. The box has a cardboard cutout that can be popped out and rolled into a pipe. The stand that prevents the pizza from touching the roof of the box is made of a heat resistant ceramic that turns into the pipe's bowl, Vice reports.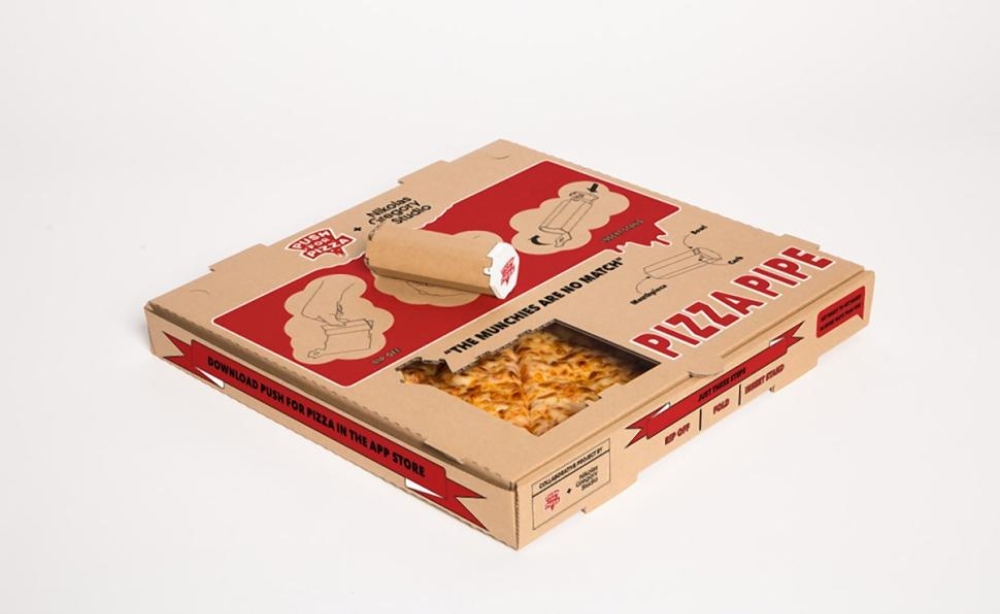 Sadly, the pizza box currently isn't available to the general public. Push for Pizza might do a limited production run depending on how the concept is received, so push, stoners, push!
1. "Demon" possessions everywhere
In demon possession news, because that's a thing now, a school in Malaysia was forced to shut down after an outbreak of mass hysteria occurred after a prayer session to rid the school of evil spirits. It wasn't long before the students at the SMK Pengkalan Chepa 2 felt overwhelmed after reciting prayers and verses for two hours. Students have also complained of seeing and photographing an apparition clad in black:
A figure, supposedly of the apparition, caught on camera by a SMK Pengkalan Chepa 2 student #Hysteria pic.twitter.com/SGUOyR87KC

— Philip Golingai (@PhilipGolingai) April 18, 2016
Meanwhile, footage of an exorcism shows a woman spitting blood and contorting her body have made the rounds online.
The video shows the woman sitting inside a chalk outline as men put their shoulders on her and ordering her in Spanish to stand up. As the woman stands, she contorts and growls and hits herself. One of the men then grabs her by the wrists and shakes her. Once the woman straightens out and appears to be less in distress, the group around her applauds.
So is this a legit possession or completely fake? A case of a bad marijuana trip? Maybe they should just stick to pizza.
Got anything weird happening on your end? Let us know in the Comments Section!