This Week in Weird News: Kids These Days Edition
Jun 3, 2016 &nbsp • &nbsp Alexis Betia
4. Rare 'baby dragon' hatches in Slovenia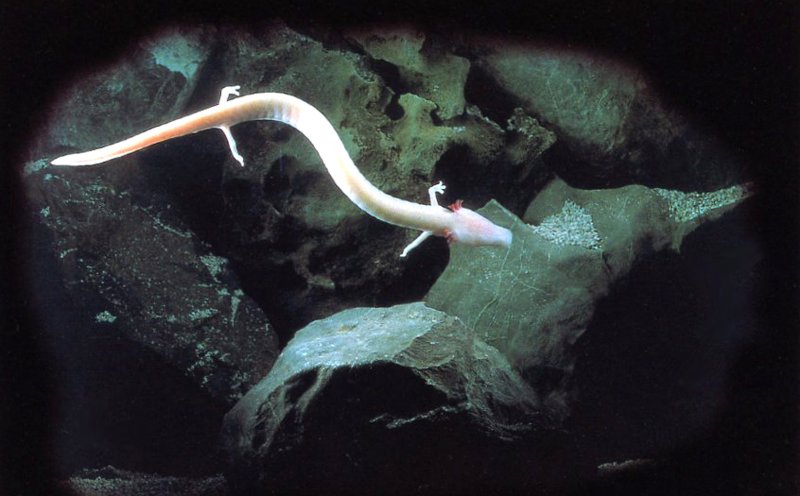 Ever wanted to see a dinosaur in the flesh? You're in luck—two baby olms (ancient underwater predators that have been living and breeding in Slovenia's Postojna cave for millions of years) have recently hatched from a batch of 500, with more due to hatch at any moment.
These creatures, dubbed "baby dragons," have been a huge part of Slovenia's culture—even featuring on their currency way before the Euro was even introduced. Olms can take 10-15 years to grow to full size, and live up to 100 years. They only breed once in a decade and can go just as long without food. Alternately referred to as "human fish," the olm breeds and lives in pitch darkness, giving it translucent pink skin, feathery gills on each side of its snout, and highly developed senses.
Baby dragons? Possibly. Bonafide dinosaurs? Hell f*cken yes!
3. $15,000 LEGO sculpture gets destroyed an hour after it went on display
Any kid (or grown up nerd) who grew up with Legos will tell you just how painful that headline and the accompanying images truly are. A man named Zhao spent three days, three nights and $15,000 creating a near human-sized replica of Nick from Zootopia—only to have a child visiting the LEGO exhibit in Ningpo, China get so excited that he destroyed it within seconds.
The parents have, at least, apologized profusely to Zhao and even offered to pay for the damages—an offer that Zhao has since refused because kids will be kids or whatever.
We highly doubt his heart isn't as broken as his statue. Poor guy's probably just still in shock.
2. Sausage-wielding extremists attack vegans in brutal street fight
A massive street brawl involving sausages, meat and fish? On any other day that would sound like fun, but when it's a blatant attempt to provoke and attack a small group of people outside a vegan café it turns into an appalling crime. After a recon trip a month prior to check if LGBT people visited the Kiwi Café in Tbilisi, at least 15 men arrived to attack patrons at an event. The men's disrespectful actions turned into a brawl when they were asked to leave, with all of them managing to flee the authorities who had been called to the scene.
Eyewitness accounts say that the officers handling the situation failed to pursue the attackers, even mocking the café patrons and laughing about the incident.
Sure it's funny when it's sausages and fish, but if/when these men come back with bats and guns to hurt people whose beliefs and appearances they don't agree with, we highly doubt anyone will be laughing.
1. Surprise! Kid finds meth in candy egg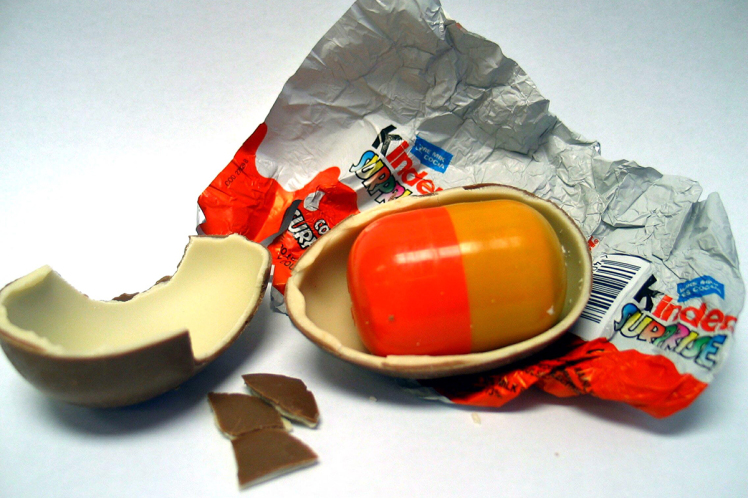 Life is full of surprises—and apparently, so are Kinder eggs! Being a chocolate egg with pieces of a small toy inside of it, Kinder eggs are banned in the US (because obviously). But other countries, like the Philippines and Ireland, are lucky enough to have these choking hazards on our grocery shelves.
A five-year-old boy from the latter got quite the shock of his young life when he opened his egg to find what else but, get this—a bag of methamphetamine! Thankfully, the kid didn't know what it was and immediately turned it over to his father, who then surrendered it to the police. While the police in Northern Ireland sort out that issue, it's safe to say that the US won't be approving these for sale any time soon.
What weird news have you encountered this week? Sound off in the comments below!