Our favorite band of survivors is back for some more brain-smacking action!
With Sony Pictures Entertainment dropping the trailer for Zombieland: Double Tap, people are once again reliving their fantasies to kick ass in an apocalyptic scenario.
We know, this may sound ridiculous to some, but let me tell you: there's more than one way to spawn these brain-loving creatures. And with the way that people are tampering with science these days…well, let's just say that a zombie apocalypse is not so impossible anymore.
If you're a fan of the first movie, you've probably memorized Columbus' survival rules by now. But we can't help but notice that he missed some essential points. So, here are 8 more rules you can add to that survival guide that will help you survive Zombieland.
Rule #1: Keep that hair short. (Or at least, tie it up!)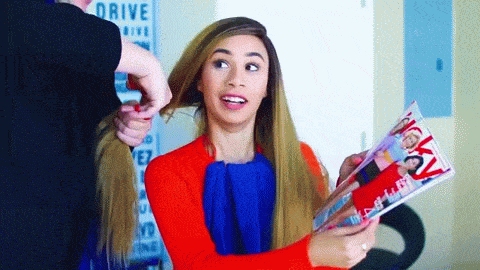 Let's start this list with something simple but essential.
This is mostly directed to you, girls. This not the time for you to be flaunting your glorious long locks if you don't want to be a human bag of treats. If you're out there running for your life with your hair flying in the wind, these zombies can just grab a handful of hair and pull you right into a horde to be munched on.
Rule #2: Give up on your flashy zombie-killing fantasies. (They're for movies and video games!)

Some people are too excited about a zombie apocalypse, thinking that they can show off their zombie-killing skills that they probably acquired from nights of playing Left4Dead and days of watching The Walking Dead. No matter how much you want to wield that chainsaw or swing that axe, you must hold back and settle for a weapon that you can handle efficiently.
We could only wish we're as bad-ass as Tallahassee.
Rule #3: Need to sleep? Find some place on higher grounds.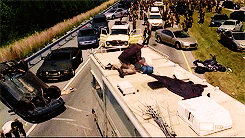 As we've seen in most video games and movies, zombies are not feared for their mobility. With their rotting limbs and unhinged joints, we're pretty sure climbing stairs or steep slopes won't be their forte.
However, you must make sure you had planned out a good escape route or two before settling down. You wouldn't want to have to jump out of a window at the last minute and end up with a broken limb or two.
Rule #4: Beware of insects. (Don't let the bed bugs bite!)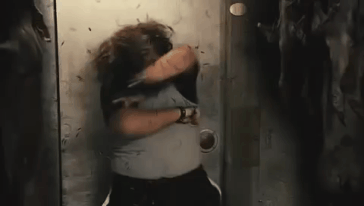 Zombie bites are not the only ones you should be wary of during the apocalypse, you'll have to avoid insect bites too!
With zombies carrying the virus in their blood, insects like mosquitos and ticks can become a major threat to people and other animals. Let's just say that if you get stung, it's either "Bye, bye, limb!" or "Bye, bye, humanity!"
Rule #5: Stranger Danger!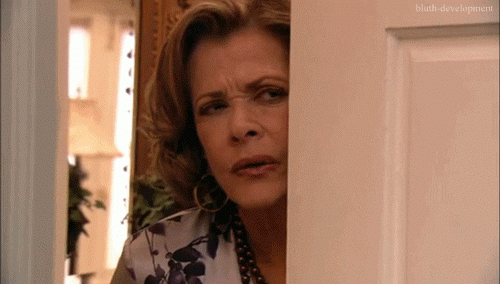 Once the apocalypse is upon us, zombies (and creepy crawlies) are not the only threats you'll be running from. With every uninfected person trying to survive and gather supplies, you will have to protect your own life and supplies from looters.
Stick with people you truly trust, but never ever let your guard down.
Rule #6: Clean yourself up. (A toothbrush would be great!)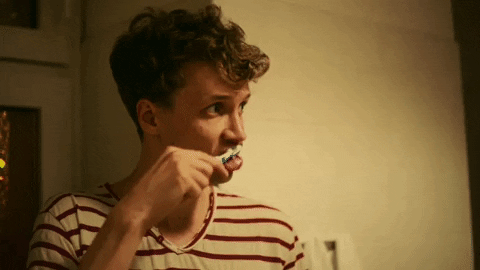 Honestly, this may sound like a really shallow thing to be concerned about in the middle of an apocalyptic scenario. But when you've been out and about getting splashed by zombie blood from your zombie slaying adventures, you really should be washing up. Besides the stink, getting that infected blood into an open wound, or even your mouth or eyes, can really cause some major problems that you wouldn't want to worry about.
Rule #7: Always take the stairs.
In an apocalyptic scenario, elevators should already be ruled out, if there are any of them still working. Not only are you prone to being stranded in a dark, tight space, but that loud DING sound can really bring zombies shambling your way too.
Besides, stairs are a good way to keep your legs strong when you have to run away from a horde of zombies.
Rule #8: DON'T be a hero.
Yes, Columbia also listed this rule down. However, he scrapped this rule to save Wichita and Little Rock by the end of the first movie. But you're not in a movie. Your primary mission is to survive, not to save the day.
Unless you really want to make a remarkable exit, then you do you.
What other rules should we include in this survival guide? Tell us your suggestions below!