Important Things to Do Before, During, and After an Earthquake
Jul 27, 2015 &nbsp • &nbsp 8List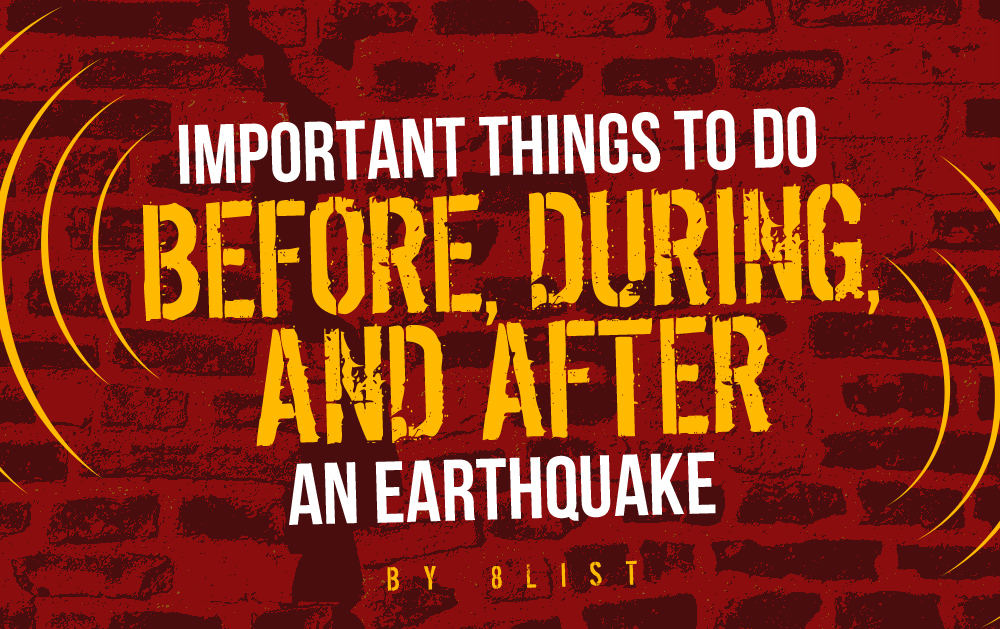 The West Valley Fault Line, a 90-kilometer long stretch that crosses at least six major cities in the Metro Manila area, is said to shift every 400-600 years. The last shift occurred 357 years ago in1658, resulting in a magnitude six earthquake that caused considerable damage in the Manila area.
Renato Solidum, current director of Phivolcs, warns that the WVFS is ripe for another quake within the next 50 years, give or take. He also stated that the magnitude 7.2 earthquake that has been dubbed "The Big One" is not a prediction–"rather, it is the estimated largest credible earthquake that can be generated by the movement of the WVFS."
If "The Big One" does indeed hit during our lifetimes, here are 8 important things to keep in mind:
BEFORE
8. Pack a "Go Bag" aka a Disaster Kit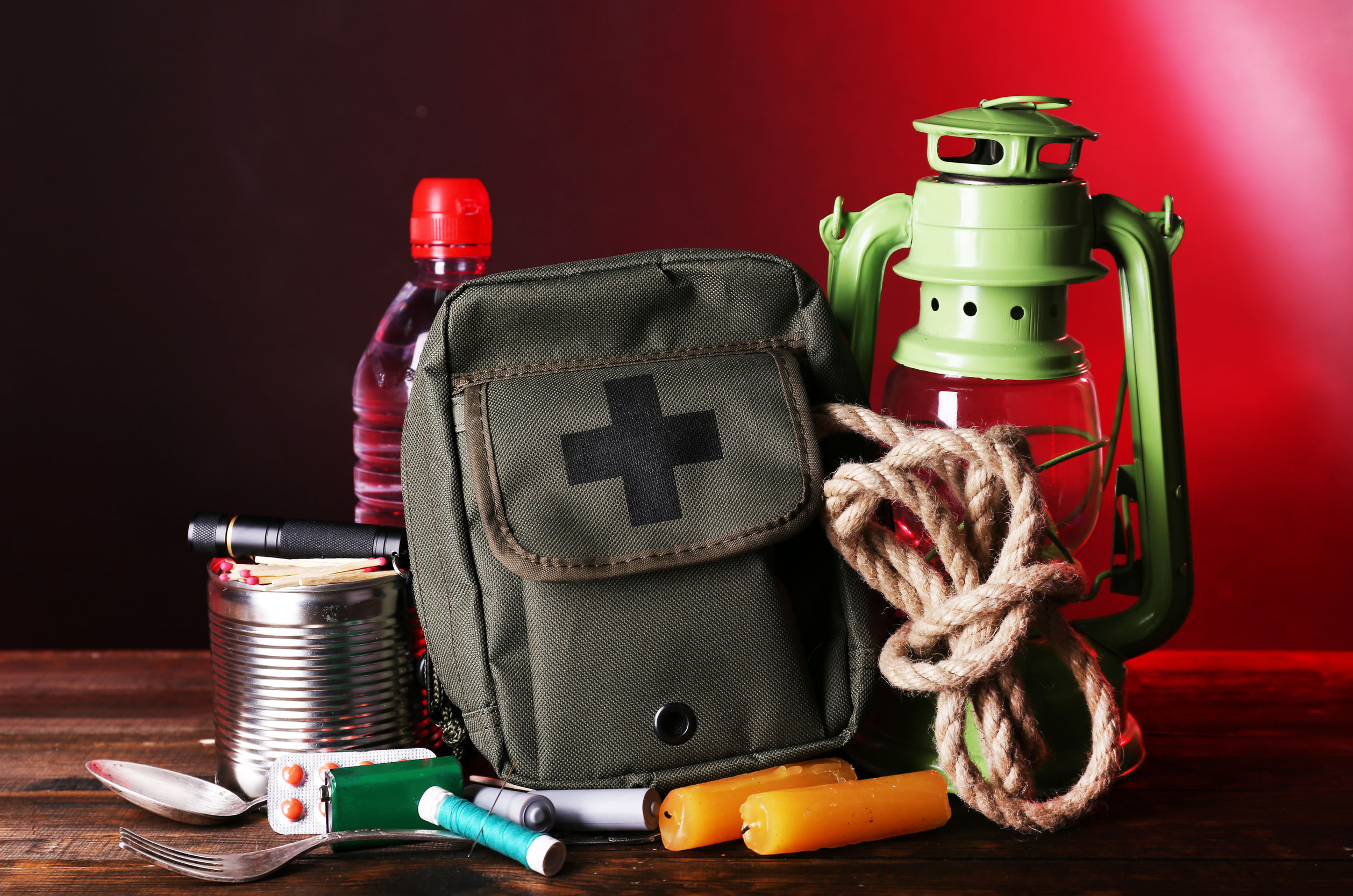 An emergency kit is a necessity for every home and person regardless of a threat. It's best to be prepared rather than caught off guard. Your disaster kit should contain tools, a clean change of clothes, a hygiene kit, necessary medicines and first aid supplies, emergency rations, a whistle, a battery-run radio, as well as a flashlight.
7. Create a plan of action with your loved ones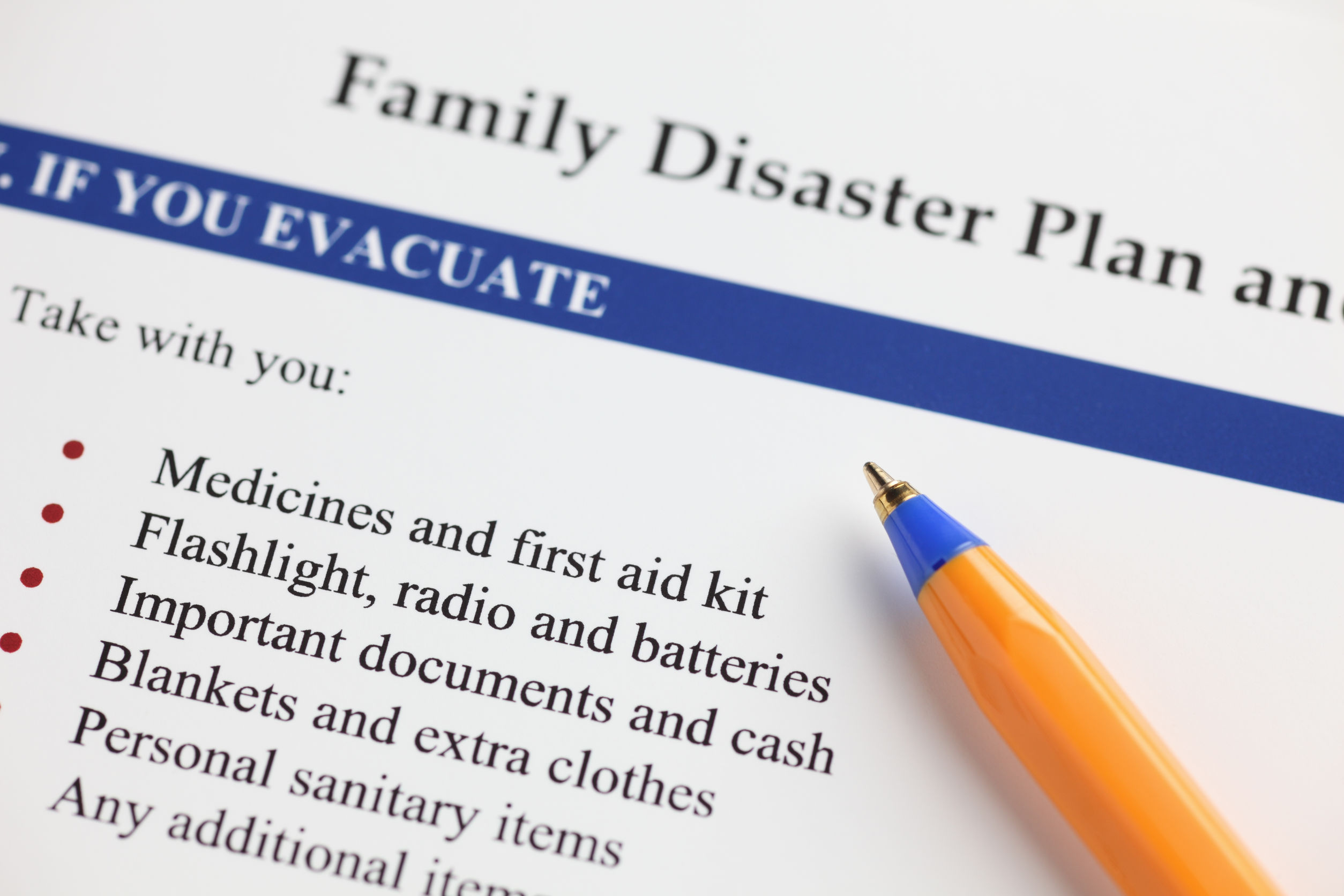 Sit down with your loved ones and create a plan about what to do and where to go in case of a natural disaster. Create scenarios, such as where you will meet up and at what time if you are coming from a certain area, or where you will all meet if Plan A doesn't work out. This way, you also give yourself presence of mind, knowing where everyone will be, and what you are supposed to do.
6. Educate yourself
Figure out where the evacuation points in your neighborhood are. Dig up your home's blueprints and find out which points in the structure are the sturdiest and repair its weak points. Learn how to turn off your electricity, gas, and water. Find out which governing body is responsible for which things, and which areas could be the safest for you and your loved ones. The internet is rife with scenarios of earthquakes of different magnitudes hitting the Metro–a little research will pay off on the chance that "The Big One" does hit Manila.
DURING
5. Stay Calm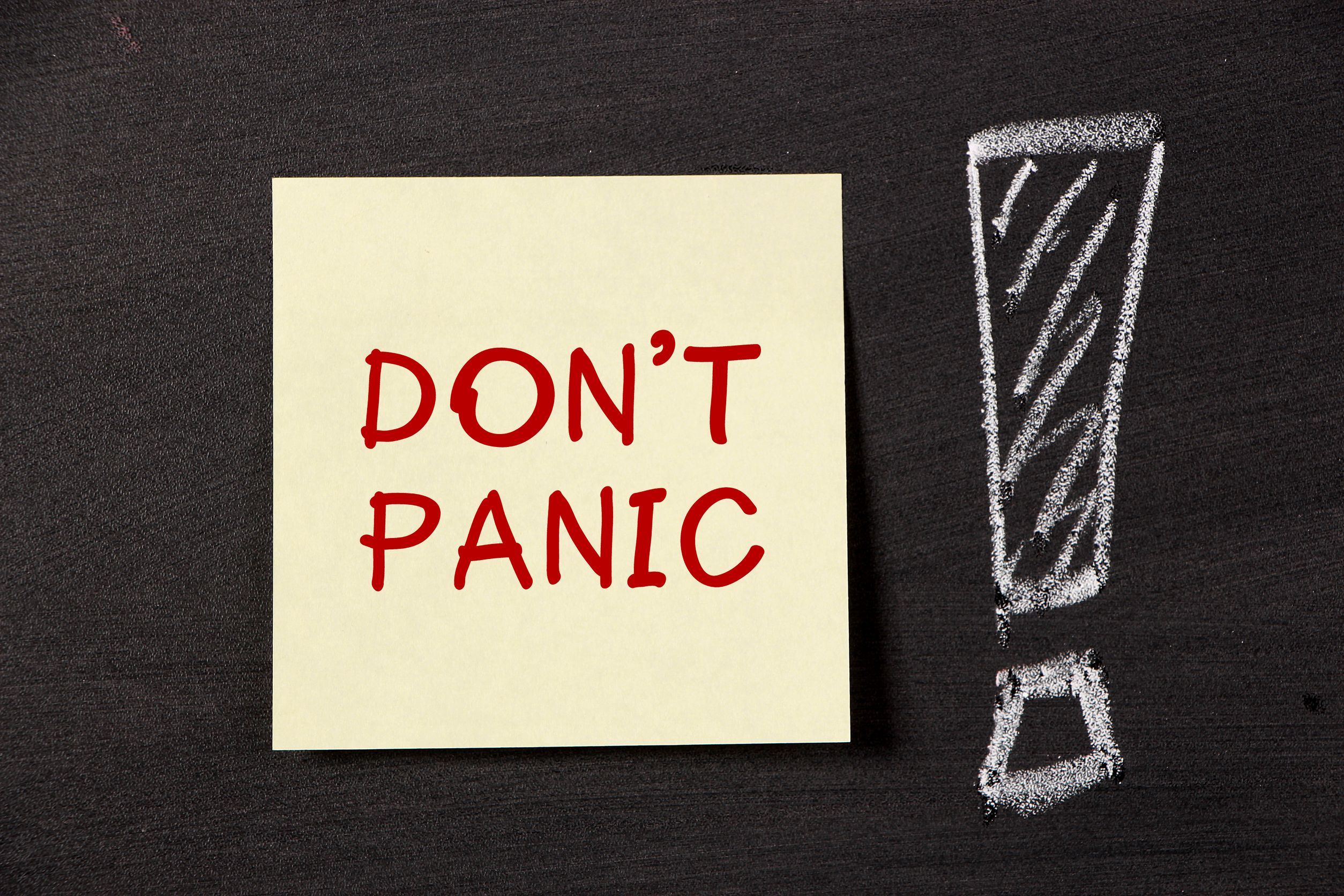 Whatever happens, panic is not going to do you or anyone around you any good. Stay calm and remember the years of training you've gotten in this scenario.
Once the quake is over take stock of yourself and your surroundings before rushing out to safety. If a certain portion of your area doesn't look secure after the quake, find an alternative exit. Don't forget to grab your Disaster Kit on your way to the evacuation site.
4. Stay Aware
Stay aware of possible threats surrounding you, such as glass windows, heavy objects on walls, and sharp objects in your vicinity. In a rush, you may not notice that your current hiding place isn't the safest it could be, or that someone else is in a precarious situation. Awareness, as well as a level head, could mean the difference between safety and harm.
AFTER
3. Check yourself and others for injuries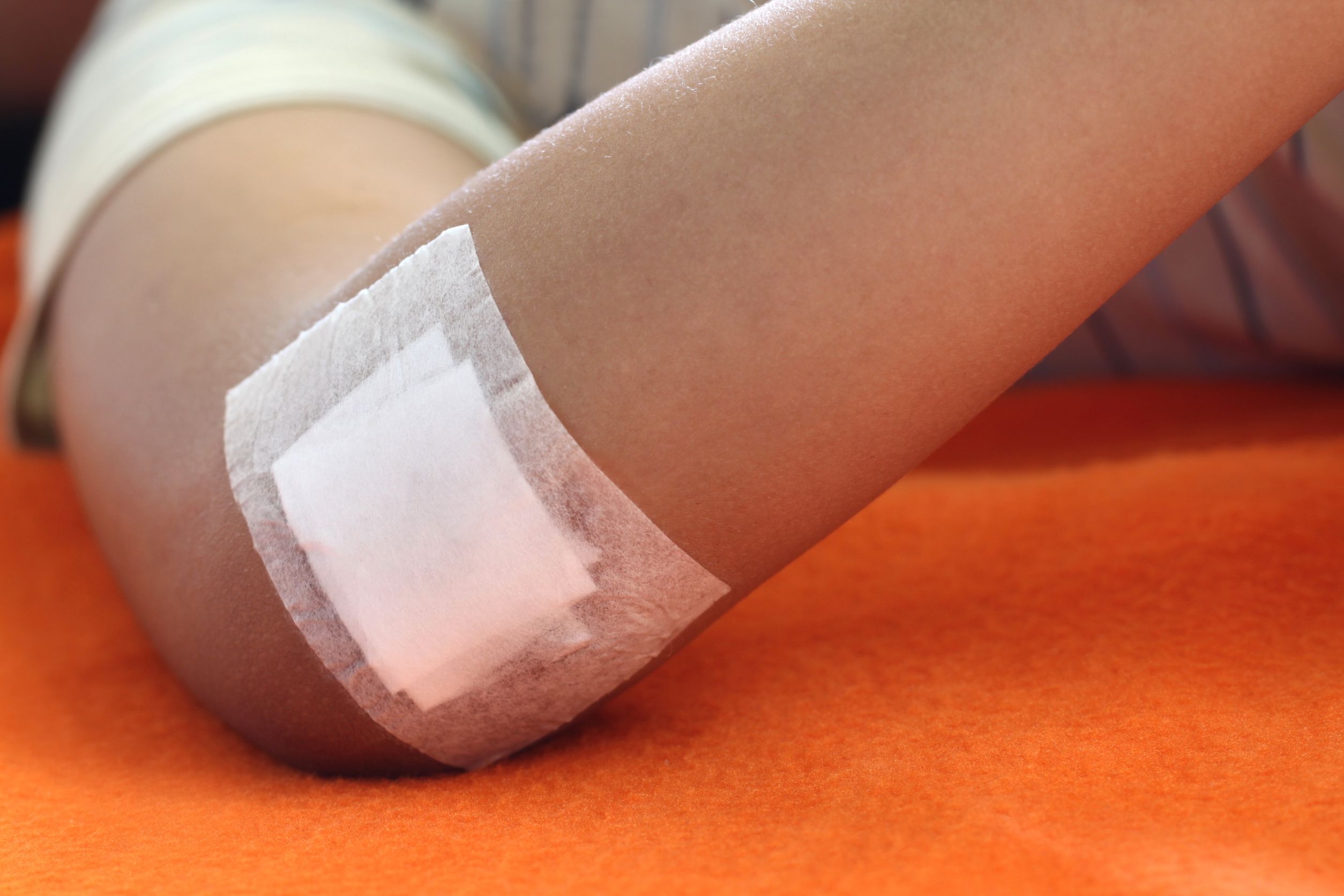 Once the initial shock of the quake is over, make sure that you haven't sustained any injuries (or injured yourself in the rush). Check on the people around you, and dispense emergency first aid if you are qualified and if necessary.
2. Turn off utilities and manage fires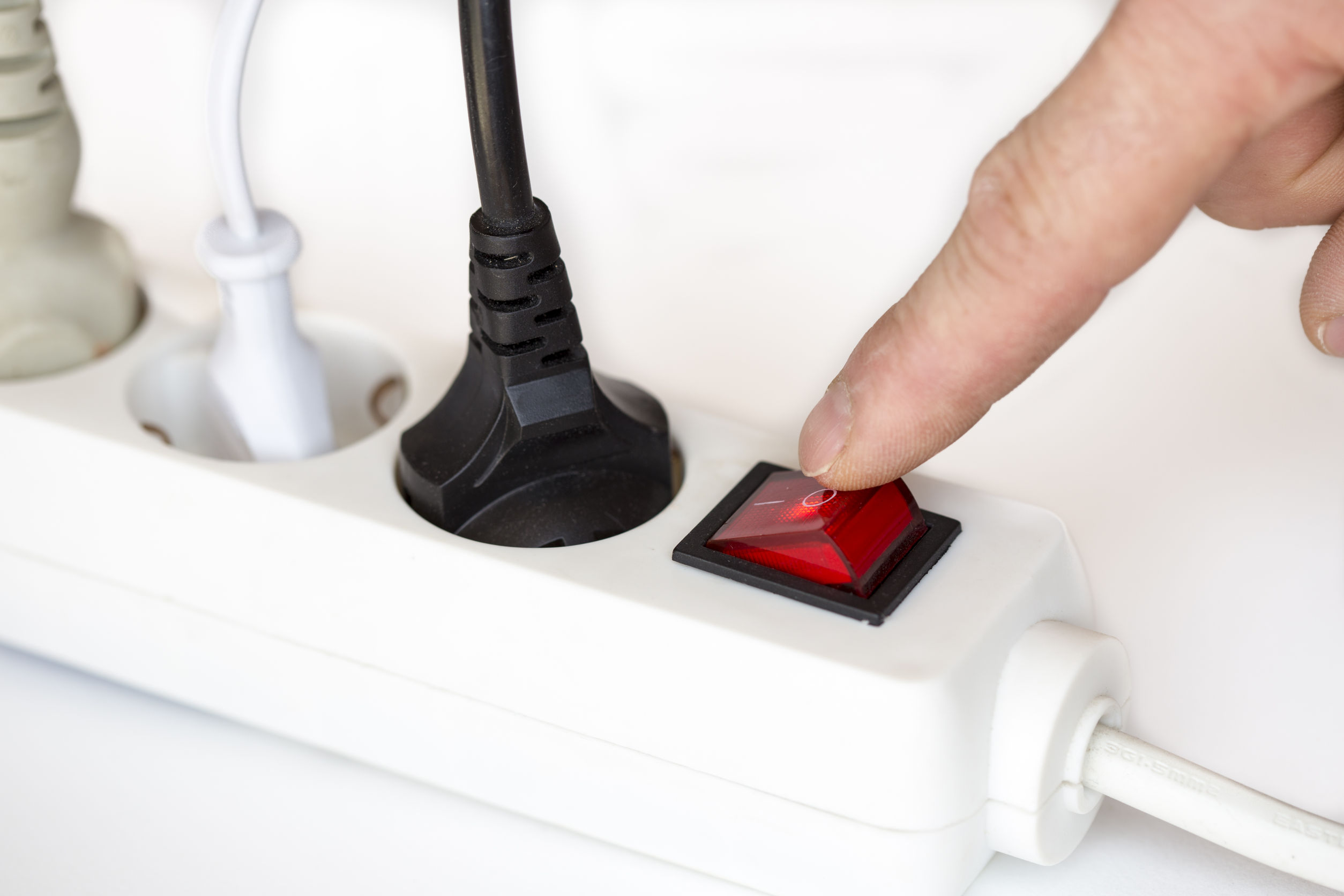 Fires might break out during the quake due to gas and electricity lines rupturing, so be conscious of where the nearest fire extinguisher is. If you're in a building, make sure to remind whoever is in charge of evacuation that all utilities to the building need to be cut before vacating the premises. This needs to be done quickly, especially if the building is unstable, to avoid further injury and damage.
1. Expect aftershocks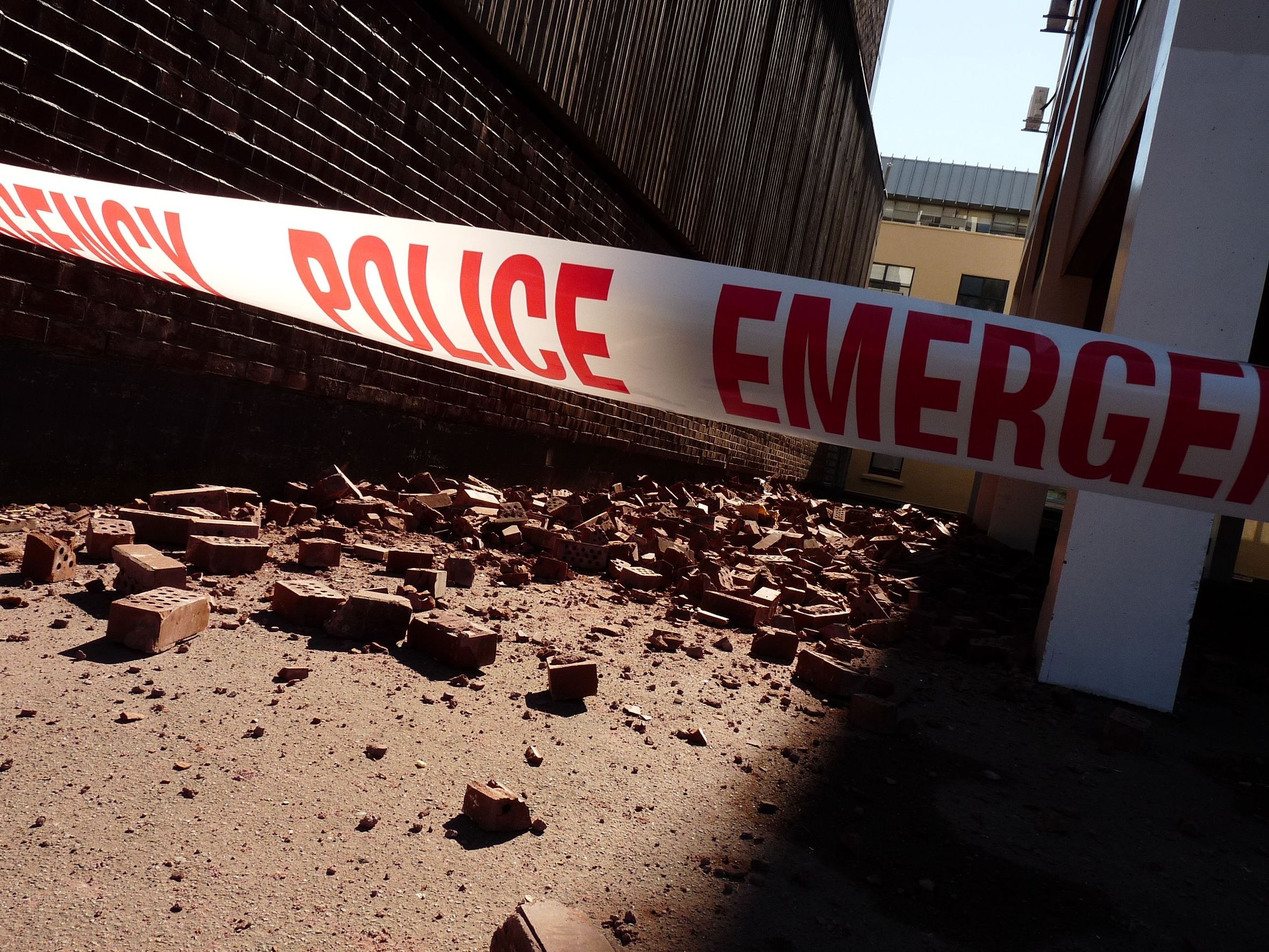 It ain't over 'til the Fat Lady sings, as they say in theatre, and much is the same with earthquakes. Just because the initial quake is over doesn't mean that everything is in the clear. Aftershocks are simply smaller earthquakes that follow in the wake of the major one, and tend to cause collapse to already-damaged buildings. Large quakes = large aftershocks, though according to Omori's Law the chance of it occurring decreases with the amount of time since the major quake. It's best not to take shelter in damaged buildings, or within the vicinity of one that could collapse, just in case.
Any tips and reminders for what we should do before, during, and after earthquakes? Leave a comment and let us know!