If you've been online these past few days, you've probably seen the word "Snowdrop" trending for a while now. It's actually a Korean drama, and fans couldn't help but express their excitement online with the new teaser we've got recently. So here's what we know so far about K-drama Snowdrop.
The drama's premise
View this post on Instagram
Set in late 1980s South Korea during the country's Democracy Movement (a mass protest movement that forced the then-authoritarian government to hold elections), the drama follows the students at a university that becomes embroiled in the country's political upheaval. A female university student finds male graduate student Im Soo-ho covered in blood, and she decides to help by hiding him in her dorm room. They slowly fall in love, but soon we find out that Soo-ho has more secrets than he lets on.
(*Snowdrop is set in the same time period as Youth of May starring Lee Do-hyun and Go Min-si.)
Based on memoirs
View this post on Instagram
According to Korean media outlet Hankyung, the drama was based on the memoirs of a man who escaped from a political prison camp in North Korea.
The drama was initially titled "Ewha University Dormitory," but has since been changed.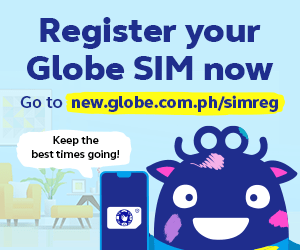 Highly anticipated
View this post on Instagram
This drama would be the second collaboration between writer Yoo Hyun-mi and director Jo Hyun-tak, who were behind the hit drama Sky Castle in 2018, so fans have high expectations. Plus, they've got an amazing cast!
The Gr8est: This Decade's Beloved Korean Dramas
The Gr8est: This Decade's Beloved Korean Dramas
Meryl Medel | Dec 28, 2019
The main leads
View this post on Instagram
Actor Jung Hae-in (While You Were Sleeping, Tune In For Love, One Spring Night, and Something in the Rain) and Ji-soo of girl group BLACKPINK (real name: Kim Ji-soo) are playing the main leads of the drama.
Jung Hae-in plays Im Soo-ho, a graduate student who grew up in Germany but eventually came back to Korea. The name of Ji-soo's character still hasn't been publicized, but she's described as a college student who falls in love with Soo-ho when they first meet.
Ji-soo's first project as lead actress
View this post on Instagram
She had cameos in The Producers in 2015 and in Arthdal Chronicles in 2019, but those were only small roles. Her character in Snowdrop would be her first-ever lead role as an actress.
Only REAL Blinks Will Score 8/8 In This BLACKPINK Trivia Quiz
Only REAL Blinks Will Score 8/8 In This BLACKPINK Trivia Quiz
Bianca Katipunan | Oct 15, 2020
The supporting cast
View this post on Instagram
While the leads are quite the famous names in the entertainment industry, the same could be said for their castmates. Yoo In-na of Goblin fame plays charismatic and skilled surgeon Kang Chung-ya. Yoon Se-ah, who worked with the producer and writer in Sky Castle, is Pi Seung-hee, the motherly caretaker of Jisoo's character's women-exclusive dormitory. Kim Hye-yoo (another Sky Castle alum!) is Kye Boon-ok, a phone operator struggling with financial issues that forced her to give up her dreams to study.
Jang Seung-joo (Familiar Wife, Encounter) plays Lee Kang-moo, the strict and by-the-book leader of Team One of Agency for National Security Planning (NSP), while Jung Yoo-jin (W: Two Worlds, Romance is a Bonus Book) is an NSP agent who could be a little bit impulsive.
8 Things Only Goblin Fans Will Understand
8 Things Only Goblin Fans Will Understand
Tynne De Leon | Jun 13, 2017
The contorversy
View this post on Instagram
While in production, the drama received backlash from controversies surrounding its plot. In March 2021, show information was allegedly leaked, with several claims: (1) that the male lead would be a North Korean spy who infiltrated South Korea during the historic democratic movement, (2) that Ji-soo's character would be named Young-cho, which is similar to Chun Young-cho, a real-life figure who worked in the democratic movement; and (3) that another character part of the authoritarian NSP, which has a history of being instrumental to taking down pro-democracy activists, is described as "just."
Korean netizens accused JTBC of promoting historical inaccuracies and distortions and opened a petition for the government to forcibly stop the drama's production. JTBC released several statements, where they said that the drama is "a black comedy drama satirizing the political situation between the two Koreas under the authoritarian government in the 1980s" and "portrays a fictional story about the military regime, the ANSP, and others in power at the time colluding with the North Korean dictatorship and planning a conspiracy to retain their power."
The government has rejected the calls for cancellation but said that they would continue monitoring the controversy. Hence, Snowdrop was able to continue production.
When will it be released?
While there is no official date yet, JTBC announced that Snowdrop will be the last drama of 2021 that will air during their Saturday and Sunday late-night slots. So it's safe to say that the drama would be airing from late November to early December.
For now, while we're eagerly awaiting the official poster and maybe even more teaser clips and stills, you could check out the actors' Instagram accounts (@holyhaein, @sooyaaa__, @yooinna065, @hye_yoon1110) for more behind-the-scenes moments!
Follow us on Facebook, Twitter, Instagram, Tiktok, and Youtube for the l8est entertaining, useful, and informative lists!