Hassle-Free Parties 101:
Where to Order
the Gr8est Food Platters
By Shen Mascariñas

Let's be real. We're not all Martha Stewarts or Bobby Flays in the kitchen—capable of cooking under pressure for many with a smile. DIY's all the rage these days, but is the stress (and more importantly jabar) really worth it, especially when you're a few hours away from socializing for hours? And if you're treating your officemates or schoolmates after a long workday, do you even have the time?
Take the hassle out of party prep and planning, and leave the muscle work to the experts. Consider these food businesses with awesome party platters your fairy godmothers.
Sushi Nori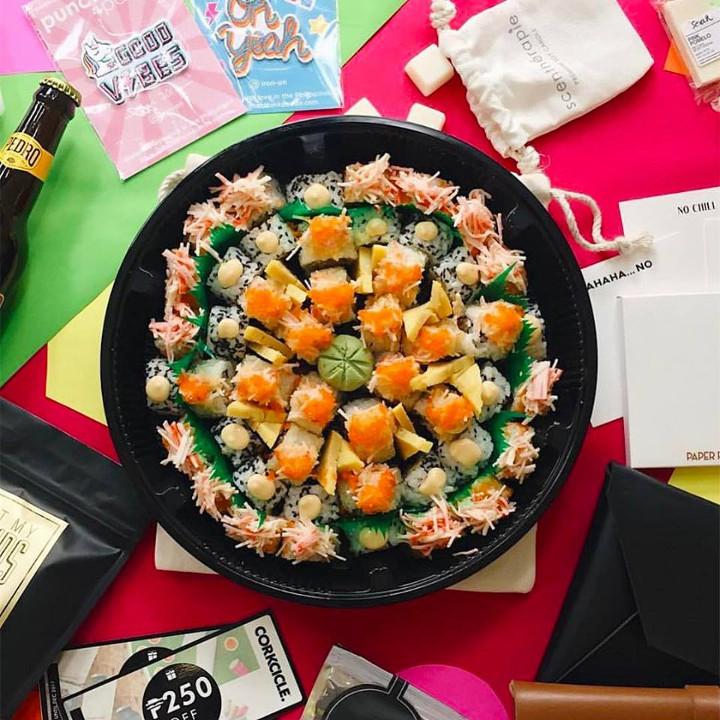 Locate the branch nearest you here | (02) 832 6080, 0915 304 2905 | Facebook
P1299 – P1599 | Good for 8 – 15 pax
Available for pick-up and delivery for selected areas
Sushi makes fantastic party fare because of its bite-sized flavor explosions. Pick from Sushi Nori's four sushi party trays! You can have up to seven variants.
Tray Bien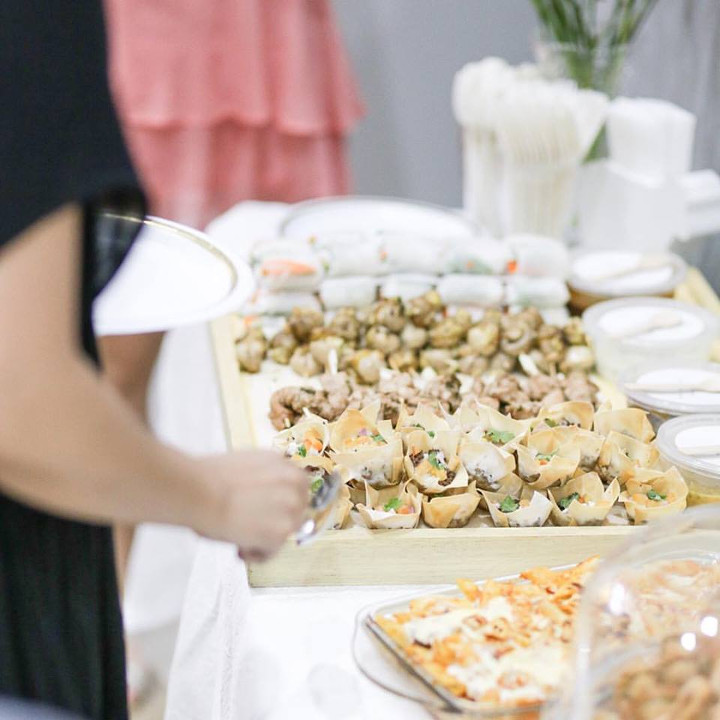 0908 817 8137 | Facebook | Website
P3850 – P4250 | Good for 15 – 25 pax
Available for pick-up in Alabang and delivery for P800
Pica-pica has never looked this good, and don't worry—Tray Bien's offerings taste just as delish as it seems. They offer 10 kinds of themed party trays like Caribbean, Brunch, Dessert and exciting others. Each order comes with an array of sauces and dips as well as a gorgeous wooden platter that you even get to keep.
Gryn Wasabi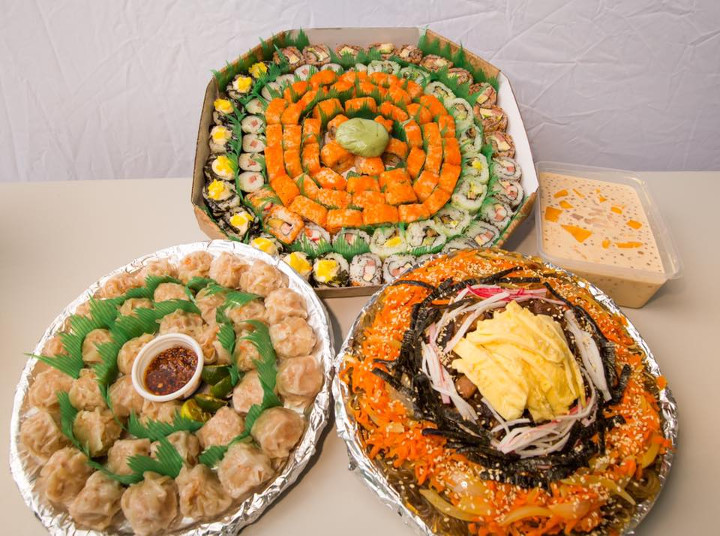 Locate the branch nearest you here | 0925 560 6077 | Facebook | Website
P550 – P1200 | Good for 10-20 pax
Available for pick-up and delivery
How about an Asian themed party? Gryn Wasabi serves scrumptious platters of mixed sushi, sashimi, siomai and chapchae. They also offer a winner dessert, Mango Nata Sago, that's sure to end your feast on a sweet note.
Aperitif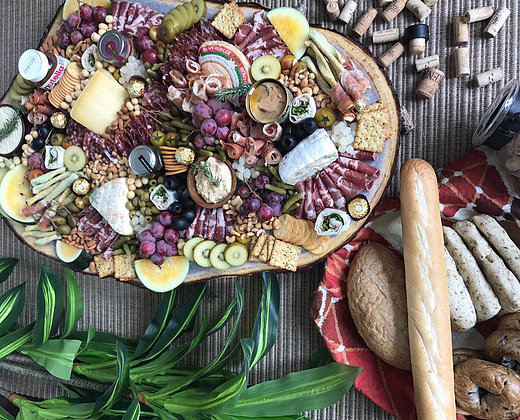 0917 573 7171 | Facebook | Website
P6000 – P12500 | Good for 8-18 pax
Available for pick-up or delivery for P500++
Hosting a fancy wine night? Aperitif provides the perfect set of nibblers to accompany your bubbly. Impress you guests with a well-curated selection of cheeses, cold cuts, chocolates, fruits, etc. It doesn't hurt that every box, platter, and log looks breathtaking, too.