Why Outlawing Motorcycle Taxis Is a Mistake
Jan 20, 2020 &nbsp • &nbsp Kyzia Maramara
As if the public needed more reason to hurl rocks at this government, the Department of Transportation has added yet another straw to the proverbial camel's back: they're terminating motorcycle-taxi services "maybe" beginning next week.
This news comes after DOTr-technical working group chief Antonio Gardiola said that they have to terminate their long-overdue motorcycle taxi study due to "legal impediments" (impediments-schimpediments) thereby deeming the practice "illegal" hereon out. Or in Layman's terms: we won't be able to book our routine Angkas rides anymore. What a happy Monday, everyone!
Our aggression that we can't put into words, Angkas so eloquently tweeted:
sad la

— Angkas (@angkas) January 20, 2020
But for real though, here are the most obvious reasons why this move feels a little bit like it wasn't thoroughly thought through:
ICYMI, the biggest cities in the Philippines are suffering from improper urban planning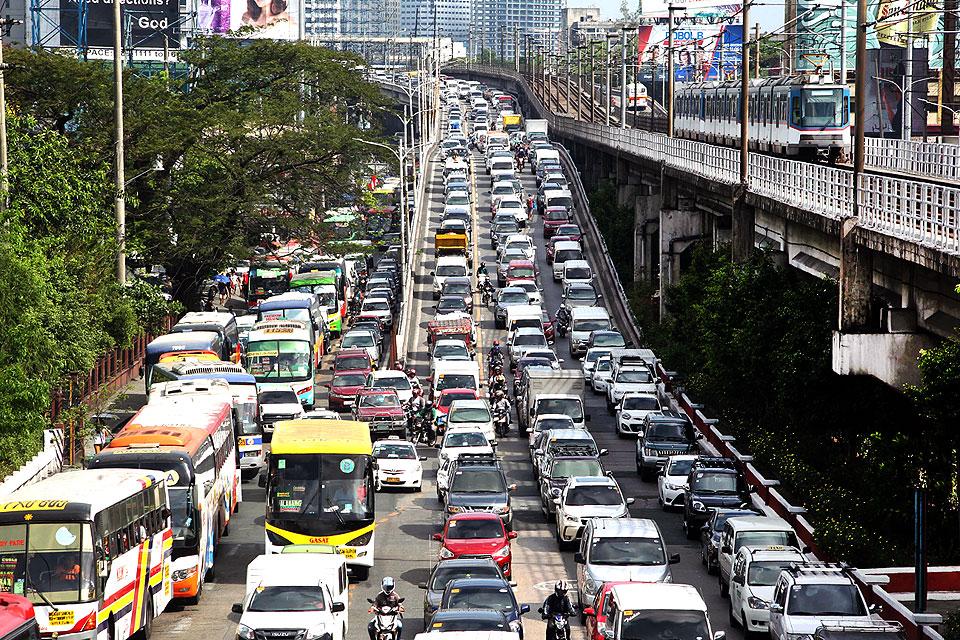 Nay, the entire country is suffering from improper urban planning. It's a jungle out there! Gardiola, when he was asked why on earth they're terminating motorcycle taxis, simply answered: "Magulo eh." What's really "magulo" here? It's the hair-pulling mind-numbing traffic in EDSA and SLEX, it's the LRT-2 meltdown that happened late last year, it's the fact that the current administration's promises are all long-overdue and maybe good for nothing. That's what's "magulo." But by all means, let's build the tallest overpasses known to man and add skyway after skyway all the while ignoring traffic.
What Being a Filipino Commuter Feels Like
What Being a Filipino Commuter Feels Like
Kyzia Maramara | Oct 10, 2019
It gets people through unbearable traffic
Courteous, friendly and gentlemen. Angkas riders have saved me from Manila's ruthless traffic.

I don't get it why this government hates solutions to problems they cannot solve.

All they do is blame and add another problem.

— LOVER FEST MANILA🇵🇭 (@loverfestmnl) January 20, 2020
These days, if you have to get somewhere, your choices are to take public transportation (which is picking death by traffic), drive your own car (which is also picking death by traffic), or pay a substantial amount for a ride-hailing app. As regular employees, the convenience of having alternative transportation systems like Angkas is a blessing. Scour Twitter and you'll find testimonials on how Angkas saved hundreds of people from being late to work or easily delivering them home safe and sound. They're quick and they're affordable, what's not to like?
Motorcycle taxis actually give Pinoys jobs
Saw an @angkas rider having lunch after reading the news about motorcycle taxis being illegal. Then I wondered: how frustrating is it to not be assured you'll have work tom or the day after? Where's the 'tapang at malasakit' and 'political will' in all this? [1/2]#SaveAngkas pic.twitter.com/0wh3Vzgltc

— Rhondel Guevara (@rhondelguevara) January 20, 2020
A decade ago, nobody would've thought this form of livelihood would be possible. Angkas bikers are either full-time riders or part-timers but two things are for sure: (1) there are thousands of them and (2) they have an actual, regular paying job with Angkas. Take the system away and you take away the form of income of these Filipinos, livelihood that the government is finding difficult to provide. Where would they go then?
These people might actually be better than the government
Recently, Angkas riders went to Batangas to
give out face masks and relief goods
to those affected by the
Taal volcano eruption
. Meanwhile, the government, who should have an allocated budget for calamities, is asking for donations from the people.
Last October, Angkas offered free rides to stranded commuters when the LRT-2 was unable to operate, and even now, as news of terminating Angkas is spreading all over the internet, Cebuano riders are offering free rides for the people attending the Sinulog Festival in Cebu.
Again, what's not to like?
We don't have a proper solution yet
No news outfit has reported about DOTr's alternatives for thousands of embattled commuters and thousands of drivers who have to put food on the table.

Why? Kasi walang alternative ang DOTr. https://t.co/A4MyVfLUl1

— Aga Mulat 🏳️🌈 (@rupertnotholmes) January 20, 2020
Gardiola mentioned that the DOTr is terminating the motorcycle taxi study they're conducting but what he failed to mention is what the government might have found out during this so-called study. Why not publish the findings for everyone to see instead of making a decision that will cripple the already struggling Filipino public (refer to Points 1 and 2)?
Our government should be looking for the root cause of the mass transportation and traffic issue first and addressing it before deciding to remove something that Filipinos actually benefit from.
This entire situation looks eerily familiar
Apart from terminating the motorcycle taxi run, the technical working group also recommended the blacklisting of Angkas in the event that motorcycle taxis would be legalized. | via @reetuquero

— Rappler (@rapplerdotcom) January 20, 2020
Remember when we had Uber and Grab? That was a magical time. But do you also remember what happened to Uber in 2018? How the LTFRB hounded them into leaving this country and it left us with Grab prices that sky-rocketed? It actually feels as if history is repeating itself. Why is it the government seems to be the biggest anti-Filipino? Uber and Angkas both provided affordability and convenience and because the government didn't fully "own" them, they're being bullied into leaving.
Petition for the PH government to stop stunting the growth of anything innovative and beneficial for Filipinos, please.
Should we be waiting for a plot-twist?
Let's look at the timeline real quick. Mid-2019 Angkas was granted a pilot run by DOTr that should last for 6 months. Late 2019 new players JoyRide (rumored to be connected to the government) and MoveIt were included to the extended 3-month pilot test run alongside Angkas. Today, news broke about these services are now deemed "illegal" and will be terminated. But look:
READ: 8-page recommendation of DOTr's technical working group includes termination of program and recommendation to blacklist @angkas for violating guidelines. | via @jacquemanabat pic.twitter.com/le6UVvg6bR

— ABS-CBN News (@ABSCBNNews) January 20, 2020
"Blacklist Angkas for violating guidelines." This basically states that when the time comes for the government to finally allow these motorcycles to operate, there's a huge chance they will only let JoyRide and MoveIt continue. It's basically a formal way of saying "Eat dust, Angkas!"
Don't be surprised when the government introduces its own superheroes to save the day.
What now?
Riders of motorcycle ride-hailing firm Angkas stage a rally in front of the Senate gate prior to the Senate committee on public services' inquiry on motorcycle-taxi regulation. pic.twitter.com/GsX1XshMma

— The Philippine Star (@PhilippineStar) January 20, 2020
It absolutely sucks that the people deciding whether or not thousands of Filipinos will have jobs next week or even find a convenient way to get home are the ones with air-conditioned offices, huge salaries, and private cars. In an ideal world, we would still have Uber and Angkas, but in an even more ideal world, we wouldn't need these because our MRTs will be functioning and our roads will be safe and free from traffic.
The Philippines really has got a long way to go in terms of everything.
#1Like1Prayer
What do you think about DOTr's decision to suspend these operations?