Last Saturday, Vice President Leni Robredo celebrated her 57th birthday in Pasay with thousands of her supporters from all walks of life. According to organizers, over 400,000 attendees came in droves along Macapagal Avenue and the adjacent roads, breaking the record of the 220,000 attendance at the Leni-Kiko Pampanga sortie.
Many famous personalities, including Vice Ganda, Kathryn Bernardo, and John Arcilla, took the stage or appeared in a video greeting to show support for VP Leni and her running mate Kiko Pangilinan. But aside from these A-list celebrities, one of the things that caught the internet's attention are the funny, witty, and next-level placards and banners at the celebration. Check out some of the funniest and wittiest banners from VP Leni Robredo's birthday rally:
Birthday party

Pa-shanghai ka naman dyan, VP Leni.

Seems like this attendee is looking for an open bar at this birthday party.
The spirit of volunteerism is alive! 🌸🌸💗💗💗 #HBDPresidentLeni pic.twitter.com/BZNmYdqd1X

— Archie💖💖 #LetLeniLead (@ArCh2391) April 23, 2022
Hitch a ride with your fellow attendees dahil libreng sakay sa birthday ni VP Leni!
This attendee has high hopes for VP Leni's belated birthday gift.
Simple but witty
Oh baby baby. Yes please. 💕💕#PasayIsPink #arawna10to #hbdpresidentleni pic.twitter.com/DU6mXi3P2w

— Papa Jisas 🇵🇭 #LeniRobredo2022 (@jownuss) April 23, 2022
Britney Spears will always be iconic, like this movement.
READY NA FOR VP'S BDAY!!! 😆💕🌷#PasayIsPink #NCRisPink #HBDPresidentLeni #NCRSouthGrandRally pic.twitter.com/ez1k29NlJd

— JCAP (@queerdeliagoode) April 23, 2022
Free the peace sign.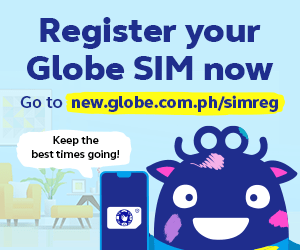 Papunta pa lang tayo sa exciting part…
Your daughter… 💗 #PasayIsPink pic.twitter.com/IM4fwqq65y

— soc (@scrtsjrm) April 23, 2022
Correction: It's "exci-10 part" according to this attendee.

Exciting part = Election Day

"Sa gobyernong tapat, may exciting part lahat."
We can hear this in Doc Jill's voice (complete with the 'Satisfaction' remix).
(c) HAVSJWABAHAVAH PLEASE NAMAN #PasayIsPink pic.twitter.com/3kPO48KU0n

— 🎀 (@jonhatesu) April 23, 2022
We have no words for this edit.
Here's Why the Internet's Currently LSS-ing on This 'The Broken Marriage Vow' Remix
Here's Why the Internet's Currently LSS-ing on This 'The Broken Marriage Vow' Remix
Meryl Medel | Apr 22, 2022
Costumes
And for my rally OOTD: Let Lenae Lead Mommae#PasayIsPink #NCRisPink pic.twitter.com/tp4KQ87FHV

— si aly to lol #LeniKiko2022 (@Alyssahahahgah) April 24, 2022
Peppa Pig is in attendance.
The pink dinosaur is back.

Captain Philippines!
LF: A relationship
This deserves a tweet of its own. 😂 #PasayisPink #LeniKiko2022 💗💚 pic.twitter.com/XZcvWbufXK

— Kristine/ KC / astro_boy (@astroboyisgay) April 24, 2022
These kinds of banners are always present in these sorties.
For Leni? And for this attendee, too, please.

This one's fine with a "kakamfling".
manifesting 🕯️🕯️🕯️#IpanloNa10To #LeniLiwanagSaDilim #LeniKiko2022 pic.twitter.com/v0k3560opr

— ely | anisd📌 (@sckiyya_) April 24, 2022
Claim it: "Sa gobyernong tapat, may jowa lahat."
Extra AF with LED lights
The Power is always and always to the People.
Breaking all the records of Pink rallies with est. 420,000 Attendees for #PasayIsPink #ArawNa10Ito

📸 by @jilsonstiu pic.twitter.com/Z7lIjBokTx

— Jeffrey Daniel (@wreckitjep) April 24, 2022
Bring a lit-up banner like this, so everyone can see even at night.
Happy birthday, VP @lenirobredo #HBDPresidentLeni 🎂 pic.twitter.com/UKsTH3e3Rg

— Michael D 🕶 (@ikelllogs) April 22, 2022
Something big like this in case di pa makita ng mga tao.
Big brain and level up
Vice President and soon to be President of the Republic of the Philippines, Leni Robredo as Taylor Swift albums was spotted during Leni-Kiko Grand Rally at Pasay City, Philippines! #PasayIsPink pic.twitter.com/i78qsSBeO6

— Taylor Swift Facts (@blessedswifty) April 24, 2022
These edits really do look like Taylor Swift's albums.
Leni as the new endorser for Cream Silk 😭😭#ArawNa10to #PasayIsPink pic.twitter.com/en0EsChu94

— belle 🌸 (@leniszunbaenim) April 23, 2022
Hair flip!
Or hair shaved?
#HBDPresidentLeni #PasayIsPink #NCRSouthGrandRally #ArawNa10Ito pic.twitter.com/DJkTk8Mf8B

— Erwin (@erwinlouis) April 23, 2022
This "banner" is on a whole other level — it's in 3D.
Artistic and Witty Kakampink 🎀🌷🌸 #TaoSaTaoParaKayRobredo #KulayRosasAngBukas #IntramuROSE pic.twitter.com/tsouileu3x

— Lhester✨ (@lhesteer15) April 24, 2022
This one is actually from the Intramuros gathering on Sunday, but the level of effort this took deserves a spot here.
Heartwarming

Lola is full of hope.
My boys. And yes, that's the poster with background design by my kid. hehe#PasayIsPink#toddlersforLeniKiko#HBDPresidentLeni pic.twitter.com/z1ahd0Xczh

— A Rheum with a Uke (Taylor's version) (@anjmsantiago) April 23, 2022
Voting for the kids and future generations.

The rally organizers invited everyone to attend in whatever color they want to wear to signify their dream for the Philippines and in support of the campaign's message of "Angat Buhay Lahat."
Did you find any other funny and witty banners from the Pasay rally?
Follow us on Facebook, Twitter, Instagram, Tiktok, and Youtube for the l8est entertaining, useful, and informative lists!