Welcome to the middle of the week! While we might be surrounded by a lot of negative news, that doesn't mean we should focus on the bad. Here's some good news to cheer you up and make the remaining days of this week brighter.
An act for Mother Nature
View this post on Instagram
Donnalyn Bartolome is known for her funny and relatable vlogs, with over 6 million subscribers she is one of the most popular Filipino Youtubers today. Recently, Donnalyn shared that she was able to raise PHP 1,083, 418.91 in donations for her charity organization Influence Us. The funds will be used for the organization's tree-planting project. Last year, the vlogger also donated to the victims of Typhoon Ulysses.
Check Out the Star-Studded Roster of Spotify's First Ever Pinoy Original Podcasts
Check Out the Star-Studded Roster of Spotify's First Ever Pinoy Original Podcasts
Cristina Morales | Feb 18, 2021
Online concert with a cause
Vidalito "Lolo Bong" Infante is a 72-year-old mall pianist who lost his job because of the pandemic. In order to pay for his medical expenses, he now holds online concerts after his student suggested he share his talent online. His last online concert received hundreds of comments from netizens who remember him as the "Piano Lolo". For those who missed his last live, he will hold another online concert on April 4, 2021.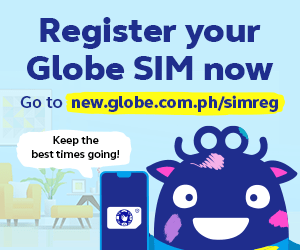 Filipino reaches the third deepest point in the world
UP Marine Science Institute scientist Dr. Deo Florence L. Onda made history when he explored the depths of the Emden Deep in the Philippine Trench, 34,100 feet below sea level. This is the third deepest spot on earth. He was joined by undersea explorer Victor Vescovo, who made the deepest-ever dive when he explored the Mariana Trench in 2019.
UP engineers design a COVID vaccination calculator
Two civil engineers from the University Of The Philippines and  De La Salle University created a very useful app that could help you track when you'd be able to get vaccinated. Kenneth Alambra and Reina Sagnip developed the Philippine Vaccine Queue Calculator app that allows Filipino's to calculate when they'll be able to get vaccinated based on the country's vaccine distribution scenario. Visit their website here.
Teen gymnasts win gold and silver medals in Hungary
Filipina gymnasts Daniela Dela Pisa and Breanna Labadan brought glory to the PH after winning gold and silver medals in the recently concluded  Tavazsi Kupa Budapest Hungary. Mentored by world champion Coach Dora Vass, the two have won multiple medals in other competitions and are sure to bring many more in the future.
Filipino scientists develop bio-ethanol from coconut and nipa
Marinduque State College has developed alcohol made out of locally-sourced tuba and nipa palm sap. This project aims to provide locally-developed natural alcohol for Marinduque province's frontline workers. They plan to deliver 1,690 liters of alcohol once they're done developing the product.
The new face of Bulgari
View this post on Instagram
Fil-Am model Kelsey Merritt, the first Filipina to walk the Victoria's Secret Fashion show, is the newest face of Bulgari's fragrance line. The model proudly showed off her beautiful smile while modeling for the luxurious brand.
New normal field trip
The struggle of online classes is very much felt by students all around the world, but teachers keep going the extra mile. This teacher took his students to the zoo — virtually — and NGL, our hearts grew two sizes after seeing this footage.
Got more good news to share? Tell us below!