Since 2013, YouTube has been connecting its viewers to its creators via the YouTube FanFest (YTFF). In 2015, the festival came to the Philippines for the first time. And the 2021 edition of YTFF is now here! Here's what you need to know about YouTube FanFest Philippines 2021.
What is YouTube FanFest?
YouTube FanFest is a multi-day event that lets fans connect with their favorite YouTube creators. Typically, the event is held offline, but last year, YTFF went virtual for the first time. This year's edition is presented by Globe and All Things Hair PH by Unilever.
Virtual again
The virtual editions of YTFF continue to provide uplifting content to Filipinos wherever they are and bring everyone together in spirit despite being apart. Aside from this, the online event will continue to celebrate diversity and inclusion through its 2021 show.
The online event will be divided into three episodes streaming live from August 27 to 29 at 6:00 PM PHT on the YouTube FanFest channel, featuring creators from all over the Philippines.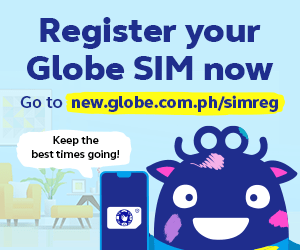 Island Life

True to its mission of inclusion, YTFF is putting a spotlight on creators from Cebu who will open the three-day virtual event. The first episode, dubbed as "Island Life," features Cebuano creators Medyo Maldito, Raphiel Shannon, and Snake Princess who will take fans on an adventure in the beautiful island of Cebu. Indai Allyn, G-FORCE and The Juans will join them, while Mikey Bustos will be present across the three episodes.
Everyone is beautiful

The beauty of diversity shines through on the second day named "Everyone is Beautiful" as lifestyle and beauty creators About RAF, Andree Bonifacio, Hazel Quing, itsclaudineco, Lesha, Madam Ely, Raiza Contawi, ThatsBella, and Tita Krissy Achino will take on a series of exciting challenges and collaborations that will surely make fans smile.
The finale

For "The Finale," some creators from the first and second days will come together with Benedict Cua, Chef RV Manabat, Natalia Guerrero, Niana Guerrero, Ranz Kyle, Reneé Dominique, Simpol, SB19, Team Lyqa, and Zack Tabudlo to celebrate diversity, togetherness, and further surprise fans on YouTube in a special entertainment experience.
End the month on a high note
This month's headlines have been especially bleak, so something positive like YTFF couldn't have come at a better time.
"YouTube aims to be helpful by providing uplifting content to Filipinos who are staying safe indoors and to our frontline heroes wherever they are. We strive to do this while celebrating diversity and inclusion, bringing together people from several walks of life including creators from our beautiful Pride community and from regions beyond Metro Manila," said Gabby Roxas, Marketing Head of Google Philippines.
Roxas added, "We hope this special edition YouTube FanFest will create moments of optimism and bring about a sense of unity online that we all need during this time."
Meet your faves!
Some creators will have virtual meet and greet moments in September after the FanFest event. Stay tuned to their social media accounts for more details!
Where to watch

Catch the YouTube FanFest on August 27 to 29 at 6:00 PM PHT on www.youtube.com/fanfest. For more information, visit http://www.youtubefanfest.com. You can also follow the festival on Twitter, Instagram, and Facebook.
Who are you looking forward to seeing at YouTube FanFest Philippines 2021?