It's almost February, and while most people associate that month with Valentine's Day, for the hoops-obsessed, the second month of the year means it's time for the NBA's mid-season classic, the All-Star Game.
Set for February 19 (Feb. 20 local time), this year's edition takes place at the Smoothie King Center in New Orleans. There's also a new twist to determine who starts the game. In the past, fans voted for two guards and three forwards from each conference, with coaches filling out the rest of the roster. Beginning with this year, the fans' choice counts for only 50 percent, with 25 percent going to the players themselves, and another 25 to a select group of journalists.
With that said though, that new wrinkle shouldn't affect this list. Instead ,we're talking about 8 players whom we're 99.99999999% certain will be playing at the All-Star Game, be it as a starter or as a reserve. No reverse-jinxing here. These are the closest you'll get to locks, barring any last-minute injuries (KNOCK ON WOOD).
So, who's headed to the Big Easy come February? Here's the 8 we're pretty confident about:
Western Conference
1. Russell Westbrook (Oklahoma City Thunder)
.
Mr. Triple-Double himself, and last year's ASG MVP, Russell Westbrook, is an easy pick to play in the league's marquee exhibition. The Brodie is averaging a cool 30.9 points, 10.5 rebounds, and 10.5 assists (as of Jan. 5, 2017, same as all other stats that will be cited in this piece) per game. We haven't seen someone norm those kinds of numbers since Oscar Robertson, so obviously, he's something special.
Moreover, Westbrook's furious brand of ball is a perfect fit for the ASG's, up-and-down the court pace. Expect him to do his best to try to rip a rim down on one of his dunks. It'll also be a good way for him to differentiate himself from this next guy…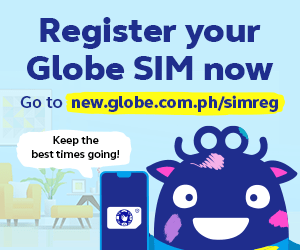 2. James Harden (Houston Rockets)
.
If Westbrook is the favorite to win the regular season MVP award, right now, James Harden has to be 1A in those rankings. "The Beard" has embraced a shift to the point guard position, and leads the league in assists (11.9 a game), to go with his 28.4 points and 8.2 rebounds. Playing under head coach Mike D'Antoni has seemingly unlocked another level of offensive weaponry in Harden.
And while he doesn't throw out as many triple-doubles as Westbrook, he does have the best one so far this season – Will you take 53 points, 16 rebounds, and 17 assists? I think everyone would.
3. Kevin Durant (Golden State Warriors)
.
Much fuss was made about Kevin Durant moving to erstwhile rivals Golden State during the offseason. Unfortunately, you can't argue with the results. Not only are the Warriors once again the top team in the NBA, Durant's been putting together a spectacular season for himself. He's shooting a career-best 53.8 percent from the field, en route to his 25.8 points. Also personal bests? His 8.6 rebounds and 1.6 blocks.
"KD is not nice" used to be just a tagline, but we've been seeing it often in The Bay, with Durant getting wide open looks on the perimeter, clear driving lanes in the paint, and plenty of opportunities for rejections at the rim. In essence, he's been playing an All-Star-type game with the Dubs, so he should fit right in here.
And oh yeah, it's going to be great when we get the Westbrook-Harden-Durant reunion on-court. Will they acknowledge each other? Pass to each other? Jack up shots as soon as they get the ball? That part might be just as riveting as the actual on-court action.
4. Kawhi Leonard (San Antonio Spurs)
.
The previous three players bring together plenty of basketball pyrotechnics. Fierce dunks! Killer crossovers! Long-range shot-making! In sharp contrast, back-to-back Defensive Player of the Year Kawhi Leonard will likely be the only stoic face on the court, plus, the only guy that's going to be locking up his match-up from the East.
That's not to say that Leonard is a one-dimensional player. In fact, he leads the San Antonio Spurs with 24.0 markers a game, while shooting 40.6 percent from downtown. Sure, Leonard's Mr. Understated  persona might be a tad out-of-place amidst the fireworks, but between his shutdown prowess, and his underrated scoring abilities, he's a lock to go to New Orleans.
Eastern Conference
5. LeBron James (Cleveland Cavaliers)
.
The King. The Finals MVP. Cleveland's Favorite Child. Sure, age may finally be starting to ding up LBJ. Early on, when everyone on the Cavaliers were healthy, he wasn't even the team's top scorer. But recent injuries to the other two parts of Cleveland's "Big Three," Kyrie Irving and Kevin Love, have forced him to put his Superman cape back on. As a result? Averages of 25.8 points, including a 37.5 three-point clip, 7.8 rebounds, and 8.5 assists. Those last three numbers? His best since returning to The Land.
Only injury will prevent LeBron James from playing in the All-Star Game. And given how resilient he's been ever since he got into the NBA (most of his missed games come as a result of rest), even that might not stop him.
6. Kyrie Irving (Cleveland Cavaliers)
.
A hamstring injury has sidelined him as of writing, but the Cavs are confident that's a minor nit, and nothing to worry about. Hopefully they're right, because Irving was responsible for a pair of iconic, clutch jumpers in 2016: the go-ahead score in Game 7 of the NBA Finals, and the Christmas Day dagger, both against the Golden State Warriors.
You can of course, pick apart his defense (or lack thereof), but given how only Leonard plays defense in this one (barring the last two minutes), Uncle Drew's 23.9 points and 6.0 dimes are headed to the All-Star Game.
7. DeMar DeRozan (Toronto Raptors)
.
In an age where everyone, including power forwards and centers, are embracing the three-pointer, DeMar DeRozan might be a bit of a throwback. Either that or he's zigging where everyone's zagging. Regardless of what you call it, it works. DeRozan is a mid-range jump shot assassin, and he's more deadly than ever – averaging 27.5 points on a 47.3 percent clip (49.8 percent on two-pointers), plus 5.0 rebounds and 1.3 steals.
Oh, and because it's an All-Star Game, don't forget that DeRozan is one of The North's best dunkers, right up there with good old Air Canada Vince Carter. If he gets out on the break, expect DeMar to soar.
8. Giannis Antetokounmpo (Milwaukee Bucks)
.
Every season, "The Greek Freak" grows by leaps and bounds, adding more and more to his game. In his fourth NBA season, he's literally doing it all for his Milwaukee Bucks side, putting up 23.9 points, 9.1 rebounds, 5.8 assists, 1.9 steals, and 2.0 blocks. That's tops for his team in all five of those categories.
And yet it's the way he's getting those numbers that make him so fun to watch. Blessed with the wingspan of a pterodactyl, he's at worst, Michael Jordan at the end of Space Jam stretching out his arm for the dunk, or Mr. Fantastic, at best. Blink, and he'll be across the court thanks to his long strides. Give him an inch of air space and he'll rise up from half-court and dunk on you. He may be the only guy on this list that hasn't made an All-Star team yet, but expect that to be remedied in 2017.
Who's on your All-Star List this year? Let us know about them below!