8 Things We Love About the 2018 Giving Journal by CBTL
Oct 23, 2017 &nbsp • &nbsp Therese Aseoche
To us Filipinos, the beginning of the holiday season is marked by malls playing Christmas songs, dazzling storefront displays, and planner collecting! And among all the planners we've seen throughout the years, The Coffee Bean and Tea Leaf's Giving Journal has always stood out for promoting social responsibility, giving back to the community, and inspiring individuals to be the best they can be.
CBTL graciously invited 8List to their planner reveal, and these are the 8 things we can't stop gushing about!
Customizable Cover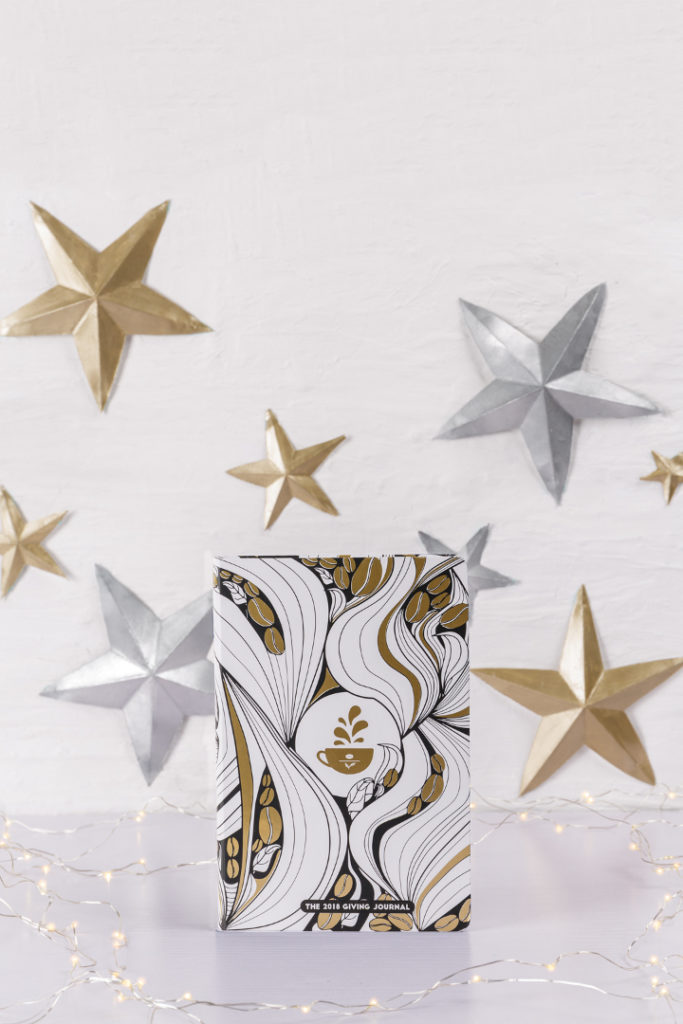 For the first time in 10 years, CBTL will be releasing a planner with a cover you can color and design on your own. Perfect for all the artsy people out there!
Sleek and Relaxing Colors
The Giving Journal will also be available in green, black and navy blue — very relaxing and neutral colors that will fit any person of different genders and varying tastes across generations. Each will also feature different cover designs too — tea leaves for the green cover, coffee beans for the black cover, and geometric shapes for the navy blue cover.
Cute Stickers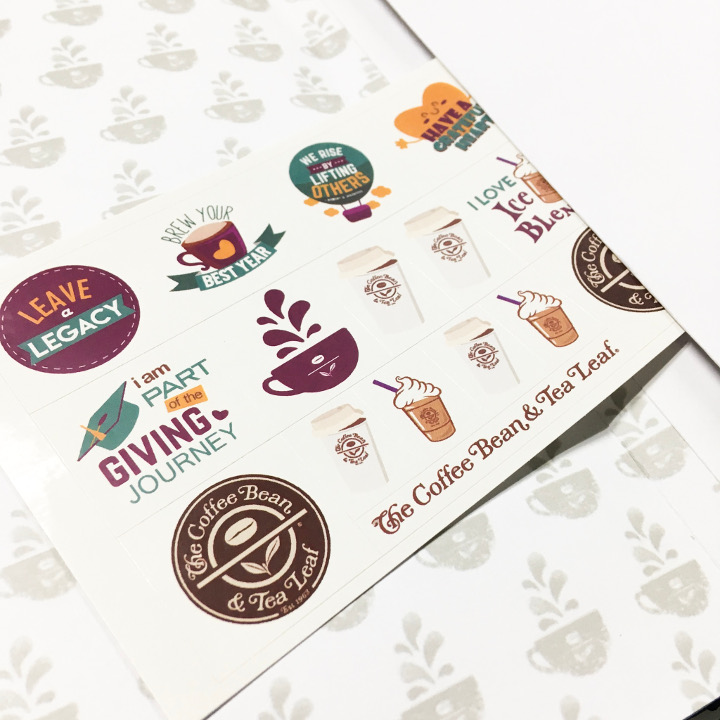 At the back pocket of your planner, you'll find a nice surprise! The Giving Journal includes a sheet of adorable stickers you can put on your planner, notebooks, cases, or wherever else you'd want to stick them on to.
An inspiring theme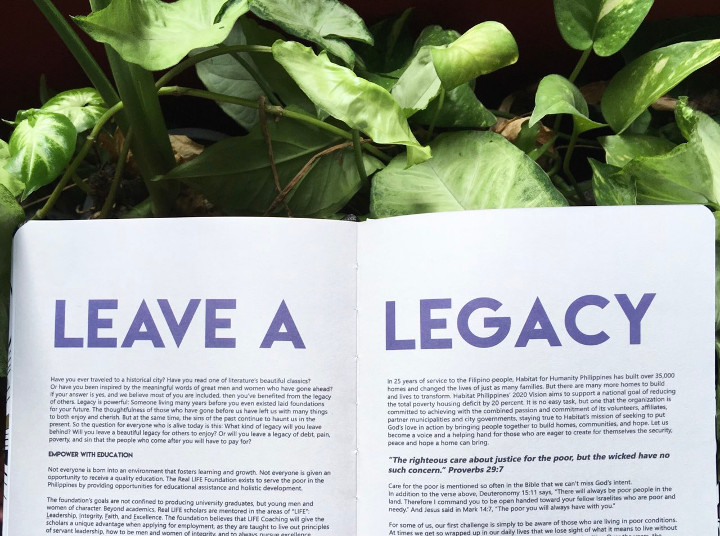 On its 10th year, The Giving Journal is dedicated to empowering us to live a purposeful life with this theme "Leave a Legacy" through ways that involve not only ourselves but others as well. It challenges us to think about what we want to change and how we'll change within the next year to better serve those surrounding us.
Monthly Trackers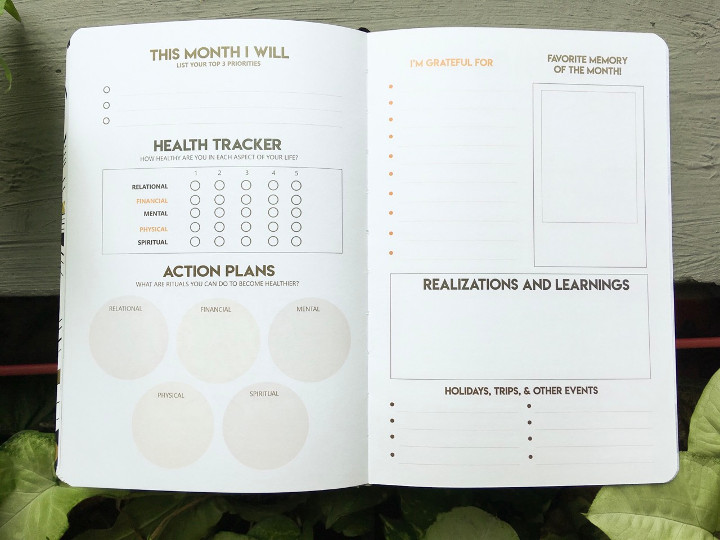 One of the highlights of the Giving Journal is its monthly tracker spread where you can put your top goals for the month, action plans, learnings thus far, and things you're grateful for. Having this will definitely keep your mind focused on what you need to accomplish in the next four to five weeks.
Monthly Coupons!
How can you not be hyped over freebies? The Giving Journal provides monthly treats for you throughout the year, including BOGOs and free upsizes.
Every week, Food for Thought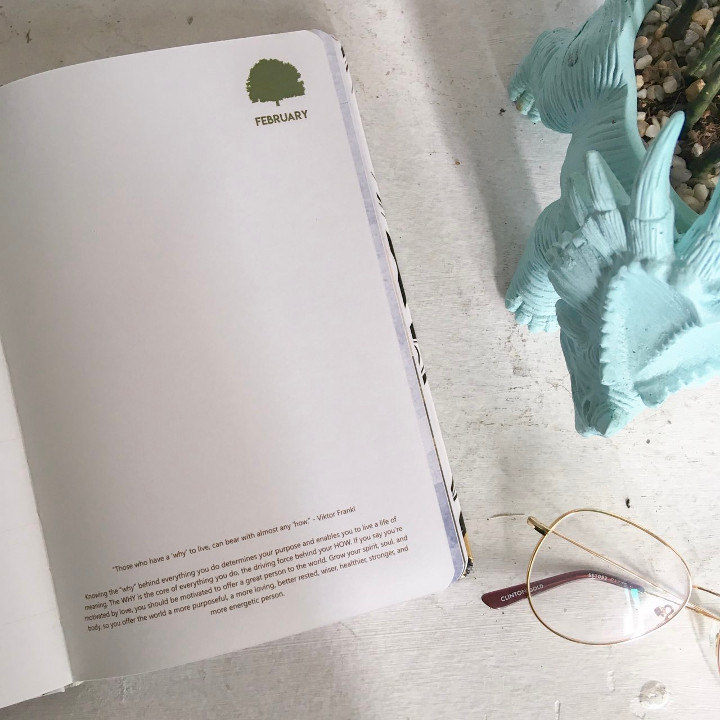 You can now power through your year with the uplifting messages found on the bottom of every page. Spend at least 10 minutes of every day to reflect and act on the quotes, questions, and messages of the week, and be more driven to succeed on your path to becoming a better version of yourself.
It benefits the REAL Life Foundation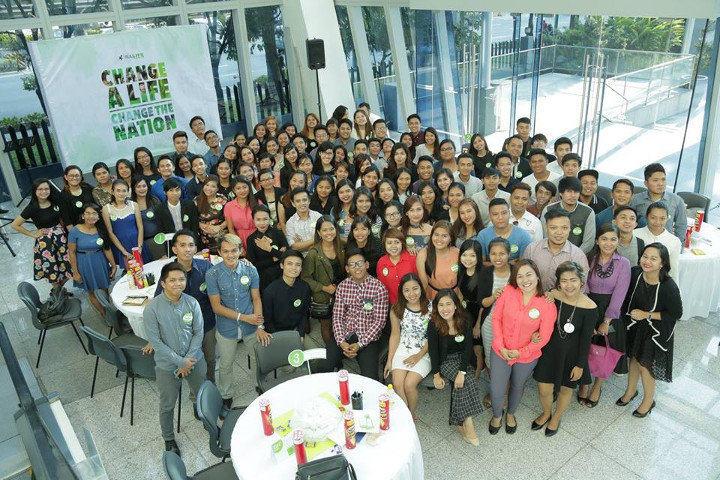 The Giving Journal doesn't only help you organize your life, but it also helps improve others' lives in the process. The REAL Life Foundation, which exists to help less fortunate Filipinos have access to quality education and holistic development, receives tremendous support from the CBTL team and its customers through the annual Giving Journal initiative. With every planner you have purchased from them in the 9 years that have passed, you have helped produce more than 40 graduates from the Foundation.
The 2018 Giving Journal may be claimed at any The Coffee Bean & Tea Leaf® store all through the promo period from October 21, 2017 to January 14, 2018 or until 60 days after the promo has ended.