Though we're still waiting on the complete results, it looks like Joe Biden is slated to become the next US president, after defeating Donald Trump in the 2020 presidential elections. In an era of heightening partisan tensions, this election was not only one of the most important in recent history, but also one of the most remarkable. Here are 8 reasons why that is — and what Filipinos can learn from it.
Joe Biden will be the oldest US President in history
View this post on Instagram
As he will be 78 years old when he takes office, Biden will likely become the oldest president to serve — Ronald Reagan was 77 years, 11 months, and 14 days old on his last day in office. (Donald Trump, who was sworn in at 69 years old, was the oldest to take the oath of office.)
Funnily enough, Biden was also one of the youngest politicians ever. He started his national political career at the age of 30, making him the sixth youngest US senator in history.
What we can learn from this: We can't write anyone off because of their age. Many naysayers thought that Biden's age would make him a weak candidate against Trump, but they obviously thought wrong.
Kamala Harris will be the first-ever female US Vice President
View this post on Instagram
Harris, 56, is currently a US Senator. She was previously California's attorney general (Harris was also the first female and first African American to hold the post).
What we can learn from this: We'll let Harris' words from her victory speech speak for themselves:
"…While I may be the first woman in this office, I will not be the last, because every little girl watching tonight sees that this is a country of possibilities. And to the children of our country, regardless of your gender, our country has sent you a clear message: Dream with ambition, lead with conviction, and see yourselves in a way that others may not, simply because they've never seen it before, but know that we will applaud you every step of the way."
The Philippines has had two female presidents and two female vice presidents, but that doesn't mean that the patriarchy is a thing of the past over here. But hopefully, the more strong women we see in power, the more people will understand that gender shouldn't be a factor when choosing our leaders.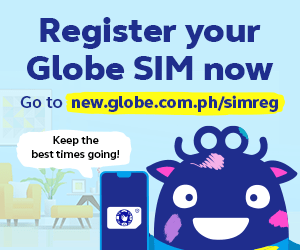 Harris will also be the first Black and first South Asian VP
How it started How it's going pic.twitter.com/MJ2VU8Dztq

— Rosdely :) (@ciprian_rosdely) November 7, 2020

Born to a Jamaican father and Indian mother, Harris was also the first Indian American to serve as a U.S. senator (and the second African American woman).
However, contrary to popular belief, she's technically not the first POC to serve as vice president.  Charles Curtis, the vice president from 1929 to 1933, had roughly 3/8 Native American ancestry.
What we can learn from this: Just because you haven't seen anybody who looks like you in a certain position doesn't mean it can't be done.
Trump's stable approval ratings were unprecedented
Though Trump has made headlines all over the world for all the wrong reasons, his approval ratings have been stable since he was voted into power. He was impeached by the US House of Representatives, downplayed the pandemic multiple times (at one point, he suggested that injecting bleach into the body may help), and frequently went on personal — and often inaccurate — tirades against the media and his critics, yet that hasn't been enough to make a significant dent in his ratings. Normally, approval ratings would dip and spike throughout a presidential career:
This really is one of the strangest things about the Trump presidency pic.twitter.com/V1pEymwQ9L

— Adam Taylor (@mradamtaylor) November 2, 2020
Why? There are several answers. According to The Washington Post, Trump's unpopularity figures into his consistent approval ratings. While others have enjoyed a "honeymoon period" when their popularity is high among the general public, Trump had lost the popular vote and has continuously been a polarizing figure. And as American politics become more polarized, people's political preferences will become more and more stable. In other words, it didn't matter what Trump did or didn't do. People who approved of him would continue to do so, no matter what he did. In spite of his general unpopularity in many parts of the world, the elections were a close fight.
What we can learn from this: To have a better understanding of the political climate, you need to get out of your echo chamber. And if we want to elect leaders based on their actual capabilities, we all need to start listening to each other.
It was the most expensive elections
According to the Center for Responsive Politics (CRP), the 2020 US election cycle cost an estimated $14 BILLION — more than the cost of the last two elections combined. Joe Biden was the first candidate in US history to raise $1 billion in a single election cycle. Meanwhile, Trump had raised at least $596 million, which would be a respectable amount in normal circumstances.
Why the huge numbers? According to CRP, this may be due to the "Democrats' enthusiasm to defeat Trump".
"Donors poured record amounts of money into the 2018 midterms, and 2020 appears to be a continuation of that trend — but magnified," said Sheila Krumholz, CRP executive director. "Ten years ago, a billion-dollar presidential candidate would have been difficult to imagine. This cycle, we're likely to see two."
What we can learn from this: We gotta put our money where our mouth is and support our candidates in whatever way we can, from donating to actively campaigning for them. (But yeah, $14 billion is excessive, but that's something to be discussed at another time.)
It had a huge, instrumental youth vote
According to estimates from the Center for Information & Research on Civic Learning and Engagement (CIRCLE), the youth turnout in 2020 was much higher when compared to 2016. Based on votes counted as of November 6, around 49%-51% of eligible young people (those aged 18-29) voted during the 2020 elections. In comparison, only 42-44% of the youth voted in 2016.
Young voters played a crucial role in Biden's performance in several key states, but it was young people of color who were especially instrumental. White youth voted for Biden, but by a slim margin (51% vs 45%), but the support from youth of color was overwhelming. 73% of Latino youth voted for Biden, while 87% of black youth voted for the Democratic candidate. In key states like Georgia and Arizona, Black and Latino youth may have given Biden the win.
What can we learn from this: The youth vote is powerful — and if the Philippine youth follows suit, they can have a huge impact on who will lead our country in the years to come.
It had the biggest voter turnout in US history
View this post on Instagram
Projections show that 66.3% of the voting population cast ballots in 2020. If accurate, this would mean that the 2020 elections had the highest voter turnout in living memory. All this, despite a pandemic.
What we can learn from this: Register and vote. Get your friends/family/kapitbahay/etc. to register and vote. It really does make a difference.
Your Questions About Voter's Registration in the time of COVID-19, Answered
Your Questions About Voter's Registration in the time of COVID-19, Answered
Meryl Medel | Sep 02, 2020
Mail-in ballots played a pivotal role
Probably largely due to the pandemic, a record 100 million Americans opted for early voting, either by mail or in person. Because of this, it was anticipated that it would take days, even weeks, for the complete results. Those following the results of the election saw red states flip to blue due to mail-in ballots, which goes to show just how powerful each vote can be.
What we can learn from this: Making elections more accessible is a game-changer, and every vote counts.
(In the Philippines, only uniformed personnel, media, and state workers who cannot physically cast a ballot on election day are allowed to vote by absentee voting or Local Absentee Vote [LAV].)
What are your thoughts on the 2020 US elections?