With news about Death Note and Fullmetal Alchemist coming out with live adaptations (to which we're holding back our excitement to the best of our abilities), we can't help but wonder: what other anime favorites do we like to see being portrayed by real people?
Granted, live adaptations run the risk of being kind of bad or losing the unique beauty that's possible with animation. But there are still some that become a totally different experience than the anime it was based off of altogether.
Either way, here are just some of the anime that are worthy of being remade in our world.
8. Cowboy Bebop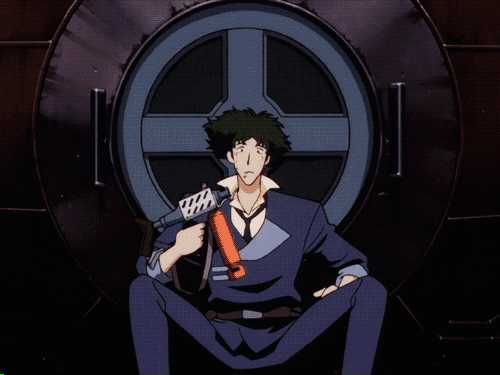 Although there have been rumors that a live adaptation of Cowboy Bebop is in the works, there's not much that we know about it except for the fact that Keanu Reeves is definitely not playing the role of Spike Spiegal (thank god). Nonetheless, we'd love to see futuristic bounty hunters and suave fight scenes of one of the best anime series of all time come alive.
7. Berserk
Fans of Game of Thrones would fall in love with Berserk for reasons that made them avid watchers of George R.R. Martin's fictional world. It's set in medieval Europe and is just as violent, dark, provocative, and depressing that it could become a huge success if recreated because it makes its audience think about the morality of humankind — something very relevant to this time.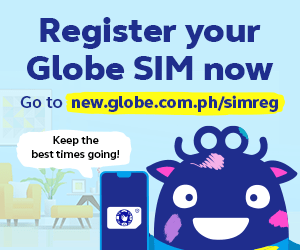 6. One Punch Man
With Hollywood blockbusters being dominated by superhero movies, it makes having a live adaptation of One Punch Man a must. It gives a whole new flavor on superhero plotlines with that laugh-out-loud comedy that the anime is known for. The challenge is finding the perfect cast to play its characters, especially Saitama, and remaining faithful to their distinct personalities. The graphic display of Saitama's strength in a real life portrayal would also be a hit or miss, but it's going to be a superhero movie or series that will get the world talking, if done right.
5. Hell Girl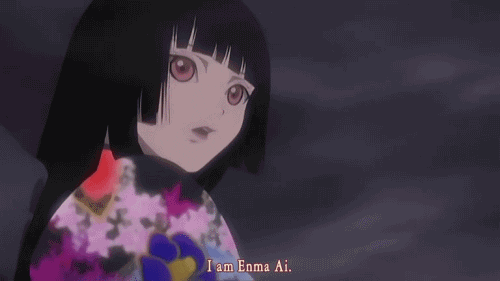 Horror anime can only be even more mortifying when it involves real people. Just imagine a creepy Japanese girl (who could be the prim and proper twin of Sadako) dragging people to hell by request. It's enough to send chills down your spine!
4. Black Lagoon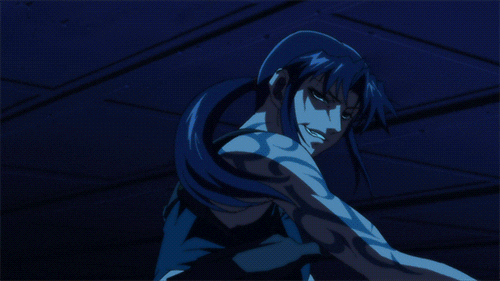 Black Lagoon was directly inspired by existing live action movies, including those made by Quentin Tarantino and John Woo. The entire series feels as though it was made to become an eventual live adaptation, and with its graphic violence, heavy usage of guns, and character tropes, it can stand a chance to be a sure commercial success.
3. Psycho-Pass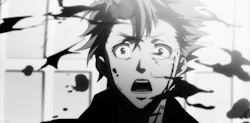 With the soon-to-premier Ghost in the Shell movie we're waiting to see either excel or flop, Psycho-Pass stands to be a good follow up. It's a futuristic detective/crime-fighting film that would be stunning to see come alive with today's technology. It's completely story-driven, and as long as its plotlines remain untouched but amplified through state-of-the-art visuals, it could be the next worldly acclaimed Sci-Fi movie to date.
2. Baccano!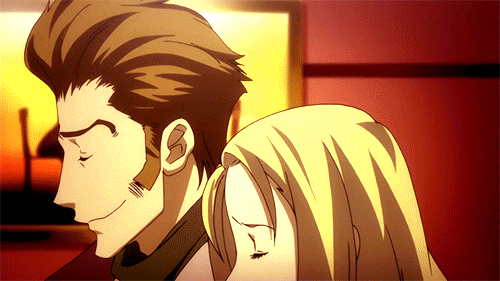 Baccano! is set in an alternate United States across different time periods and told in different points of view. Because this acclaimed series takes place in areas around Manhattan like the Grand Central Station, Hell's Kitchen, Brooklyn, and Chinatown, it becomes easier to imagine this anime as a Western film. However, the non-linear plotline runs the risk of being convoluted rather than clever. But that makes it all the more interesting to see turned into a live adaptation.
1. Steins;Gate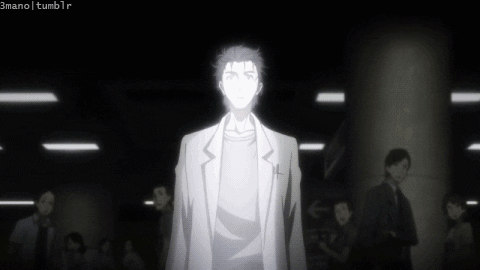 The problem with choosing to adapt a popular and well-loved anime such as Steins;Gate is that you can only either match its greatness or pale embarrassingly in comparison. But it would be amazing to see real bananas turn to green goo and have Doctor Who-like time travel be the center of the series or film!
What other anime do you think are worthy of being adapted into live action series or films? Tell us all about them below!