8 Biggest Reveals From D23
Jul 25, 2017 &nbsp • &nbsp Mikhail Lecaros
With San Diego Comic Con taking the majority of pop culture headlines over the last few days, you may have missed the biennial Disney expo – D23 – that came right before it. Hosted by the official Disney Fan Club with which it shares its moniker, D23's name is a reference to the year that Walt set up his eponymous company.
For the 2017 edition, D23 didn't disappoint, unveiling more than its share of big reveals that easily rivaled any of those at SDCC. Here are 8 of our favorites:
KINGDOM HEARTS 3
The original Kingdom Hearts broke ground in 2002, fusing elements of Square's Final Fantasy series with established Disney properties, somehow resulting in a cohesive whole. The result was a critically acclaimed blend of whimsy and spectacle that allowed players to explore their favorite Disney worlds while engaging in a quest to save the realm from the Heartless. This announcement, despite consisting of little more than a snippet of gameplay, drew attention for its first glimpse at the new Toy Story world.
DISNEY ANIMATION CREW SHIRTS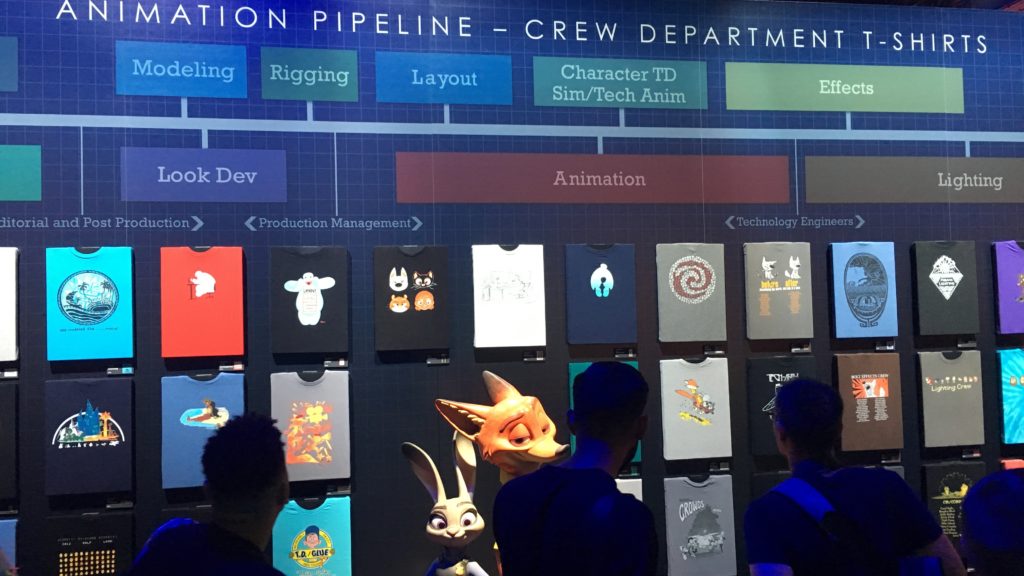 Now this is something that most people didn't even know existed: custom-made shirts for the teams that work on individual Disney films. From heavy metal album cover-inspired shirts for music teams to pixel art-derived ones for animators, each shirt is a legitimate piece of Disney memorabilia. Unfortunately for collectors, the only way to get your hands on these, you'll need to actually have a hand in creating some big screen Disney magic.
THE INCREDIBLES 2
13 years after presenting audiences with what was essentially the best Fantastic Four movie never made (take that, Fox!), Pixar is set to unleash more superhero family hijinks with The Incredibles 2. Reportedly featuring Elastigirl (Holly Hunter, Batman V Superman) heading out on an adventure while her husband, Mr. Incredible, tries to babysit super-powered Jack Jack, we're already excited. Perhaps the best part about the announcement was this video featuring the likes of Zac Posen, Rachel Zoe, Heidi Klum, Kendall Jenner, all paying tribute to couturier extraordinaire Edna Mode ("NO CAPES!").
A WRINKLE IN TIME
Based on the classic science fiction fantasy novel by Madeleine L'Engle, A Wrinkle in Time is being brought to life by award-winning director Ava DuVernay (Selma). Staying faithful to the source material, the colorful cast of characters is being portrayed by a diverse list of talented actors, including Oprah Winfred, Chris Pine, Reese Witherspoon, Mindy Kaling, Zach Galifianakis. Leading the pack is newcomer Storm Reidas as Meg, a girl whose precociousness takes her across space and time in a quest to rescue her father.
MARY POPPINS 2
Ok, so it's too far in the future to make any sort of objective call on this, but if Emily Blunt as Mary Poppins isn't practically perfect in every way, then we don't know what is. Lin Manuel Miranda co-stars as her newly-introduced lamplighter pal,you say? Well now, this could actually turn out to be – dare we say it – magical!
MORE LIVE ACTION REMAKES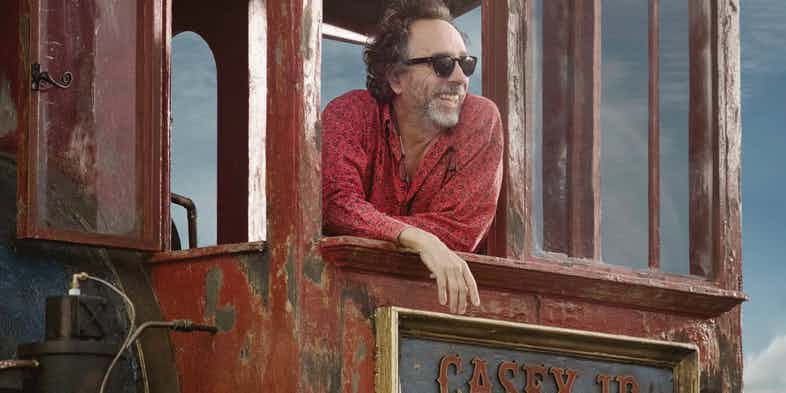 Seeing as the live action remake of Beauty and the Beast took in over a billion dollars at the global box office, Disney is hard at work reinterpreting more of their animated classics for the big screen. With the Lion King (from Iron Man director Jon Favreau) and Dumbo (under Tim Burton) on the way, the big news here was the confirmed casting for the upcoming live action Aladdin: Mena Massoud will play everybody's favorite street rat, with Naomi Scott (of the recent lackluster Power Rangers reboot) as Jasmine, while Will Smith himself will step into the shoes made famous by Robin Williams as the Genie.
STAR WARS EPISODE VIII
Not only did the House of Mouse release long-awaited info on the upcoming Star Wars sections of their theme parks (named "Galaxy's Edge", and promising immersive storytelling for every guest), they released a behind-the-scenes look at the next installment in the saga from a long time ago. Between the looks at characters old and new, hints at an even bigger story than 2015's The Force Awakens, and the ever-brilliant score by John Williams, we know where we'll be come opening day this December.
RALPH BREAKS THE INTERNET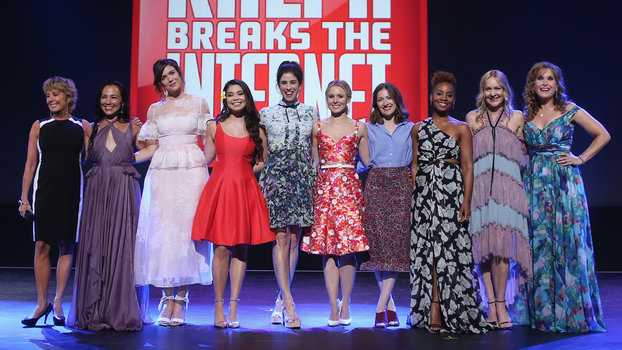 For the sequel to 2012's Wreck it Ralph, the heart and irreverence that made the first film such a hit make a return, as Ralph and Vanellope's adventures take them beyond classic video games and into the wide world web. As they bounce from site to site, the duo even find time to meet all the Disney Princesses, as voiced by all their original (surviving) performers! If Wreck-it 2 is anywhere near as fun as it sounds, then we can't wait!
Which one are you looking forward to the most? Tell us about it below!