Ah, Halloween! That time of the year when people get to dress up in fun costumes, wander the streets, and get treats while at it. Over the years, this occasion has become more about the adults who go all out with their costumes; but we'd like to put the spotlight back on the kids, who made Halloween fun with their adorable costumes. Here are eight celebrity kids who made us all go "Awww!"
Zia Dantes as Batgirl
We often see Zia in pastel colors and dainty prints, but this Halloween, she donned a Batgirl costume and showed us that she can rock black and edgy just as well. We especially love the tulle skirt she wore which made her ensemble even more adorable. It was also a treat seeing her with dad Dingdong Dantes dressed as Batman and mom Marian Rivera as Catwoman!
Feather Prats as Alice in Wonderland
This was her first Halloween experience according to her mommy Isabel Oli, but Feather Prats sure pulled it off with her Alice in Wonderland costume! We love the details of her outfit, from the little clip she wore on her hair, to the card suit symbols on her dress, to her little bucket that's adorned with a blue feather boa.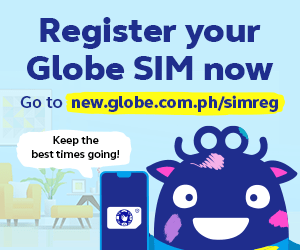 Braeden Dee as a pirate
Details matter when it comes to putting together a costume, and we love how Braden's pirate outfit got it down pat, with those boots and that belt with a huge buckle. Dressing up is also more fun if the whole family's game to do it, and mom Bea, dad Eric, and little sister Billie were certainly up for the challenge.
Lucia Intal as a minion
Lucia, along with mom Bianca and dad JC, love to ham it up during special occasions with fun costumes. This year, the trio was all decked up in blue and yellow as part of Gru's crew, the minions.
Isabella Padilla as a unicorn
Judging from that smile, it looks Isabella enjoyed her first Halloween! We love that mom Mariel dressed her up in a unicorn outfit – we think it goes very well with this celebrity baby's happy disposition.
Kidlat Contreras as Redfoo of LMFAO
Kidlat's costume was put together at the last minute, according to mom Sarah Abad, but he sure got the Redfoo outfit down pat, from that colorful outfit with busy prints to that afro. More than the costume though, we love how he seemed to be in character!
Scarlet Snow Belo as Sailor Mars
Scarlet Snow never fails to surprise when it comes to costumes, and this Halloween, she stepped up the game once more as Sailor Mars! How cute is she in this red and purple number? The accessories are awesome too, from the gloves, to the headband, to that wand.
Severiano Elliot Soriano as Cogsworth
Seve as Cogsworth from Beauty and Beast! Could Toni Gonzaga and Paul Soriano's kiddo be any cuter in this brown and gold ensemble? He looks like such a gentleman in this getup, and those chubby cheeks and soft curls certainly up the adorbs factor even more. We also love that he and Scarlet, dressed as Belle, got together for some precious Halloween photos.
Which one was the cutest? Tell us about it below!