Aside from being recognized for his distinctive falsetto and catchy tunes, did you know that Charlie Puth was also involved behind other artists' hit songs? Sure, we knew he could dish out great tunes such as "Attention" and "See You Again",  but the multi-talented singer-songwriter also took part in co-writing and producing a good number of tracks for other artists as well.
Puth's second album, "Voicenotes", was released last May, and as we anticipate his live performance here in Manila this November, here are 8 songs you might not know he had written for other artists:.
'So Good' – Zara Larsson
Charlie Puth teamed up with Zara Larsson for this song in 2017, as he co-wrote and co-produced this pop single. Many other artists were also involved in the song-writing, including Jacob Kasher, LunchMoney Lewis, Danny Schofield, and the track-featured Ty Dolla $ign.
'Trouble' – Offiah
Offiah's 'Trouble' was a hit since its release last 2016. What some people may not know about this absolute banger is that Charlie Puth co-wrote it. Wait, there's more: listen carefully and find that familiar voice as he is an uncredited vocalist on the song as well! Talents! Talents, we say.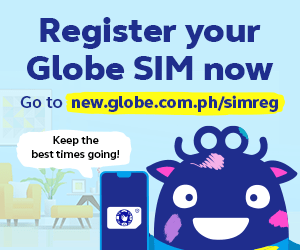 'Bedroom Floor' – Liam Payne
Good friends, Charlie Puth and Liam Payne, worked together on this track. As Puth co-wrote this song, he revealed in a tweet that he was also behind that 'brrr brrr' sound.
By the way that's me doing the "Brrrp Brrrp" in the pre chorus of Liam's new tune…

— Charlie Puth (@charlieputh) October 25, 2017
'Celebrate' – Pitbull
Pitbull? Well yes, Charlie wrote a song for him in 2014! You might find this track familiar as it was featured on the   Penguins of Madagascar   movie.
Lips On You
Maroon 5's sixth album was a smashing success when it came out in 2017, and  Puth co-wrote the lead track "Lips On You".
'Sober' – G-Eazy
Puth is credited alongside  rapper G-Eazy on the track 'Sober'. It was released in 2017 from the album "The Beautiful & Damned".
'Pull Up' & 'Broke'
One noteworthy album release in 2014 was Jason Derulo's "Everything is 4", including two tracks which Charlie co-wrote. He was credited as writer for "Pull Up" and "Broke", and a producer of both songs as well.
'California Winter' – Bonni Mckee
>
Puth co-wrote this song with Bonni Mckee which was released on Christmas in 2014. The following year, he again worked with Mckee for the EP "Bombastic".
Catch Charlie Puth as he promotes his latest album "Voicenotes" and performs live in Manila on November 6, 2018 at the MOA Arena. For complete concert details and ticket information, please visit www.smtickets.com or follow MMI Live on Facebook,  or visit mmilive.com for details.