Mothers know best, and Momma Gaga wasn't kidding when she said we were all born superstars. You better believe it! What she left out though was the part where we needed to put up our own YouTube channels to be one. "Hey there! Alvin here!" That's how I would patent my intro if I were to jump on the YouTube bandwagon and put up my own channel. Not very extra on paper, I know, but then this is not YouTube, and you must realize that it's twice as hard to get a reader sit through a 3-minute article than make a viewer watch a 15-minute video of strangers gorging on a bucket of chicken in a mukbang, never mind that he skips ads. Paging editors! (Please don't edit this out.) On second thought, I realize putting up a YouTube channel requires talent, that rare gift of gab, patience, creativity and loads of audacity so if only for this, I take my hat off to these 8 YouTube superstars. You deserve all the YouTube payout and free stuff that you're getting, really. Ka-ching! Ka-ching!
1. David Guison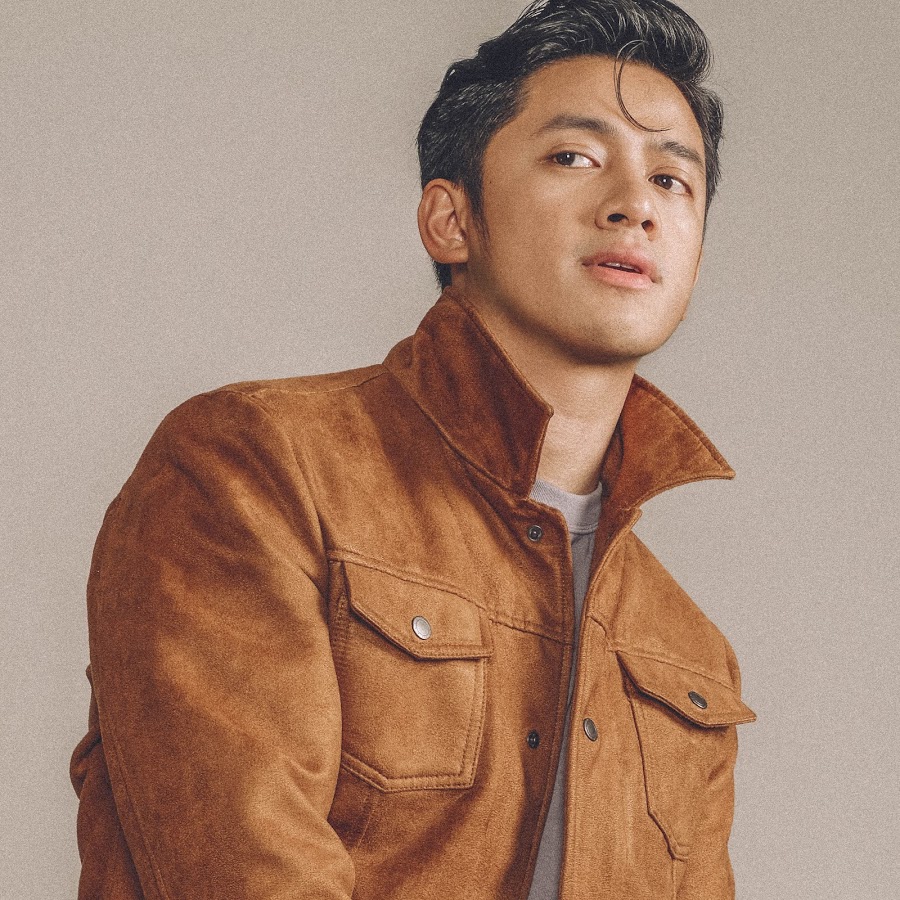 "What's up guys? David Guison here of DGManila.com." It's hard not to bring up "influence" when talking about David. He is, honest to God, one of the most influential people I've met next to my parents and maybe Jesus himself. I know so because I've experienced this first hand. I call it the miracle of the likes and follows just like, you know, the miracle of the loaves and fishes. You see, I've had the pleasure of working with him since he was kind enough to help small business owners like me and promote my brand, (shameless plugging alert!) Pasadya Manila. And you wouldn't believe how many DG, as he is fondly called and which has practically grown to be a brand in itself, supporters follow our Instagram account minutes, and even seconds, after he wears and tags us in a post. Incredible influence, I tell you. He talks about fashion (duh!), where you can get OOTD inspirations from, and also travel, so you can plan your itinerary in style—pretty much everything millennial, and he doesn't disappoint. What's admirable about David is that he takes everything with a grain of salt. And adds a little pepper too. He's so extra! And funny too!
2. Pamela Swing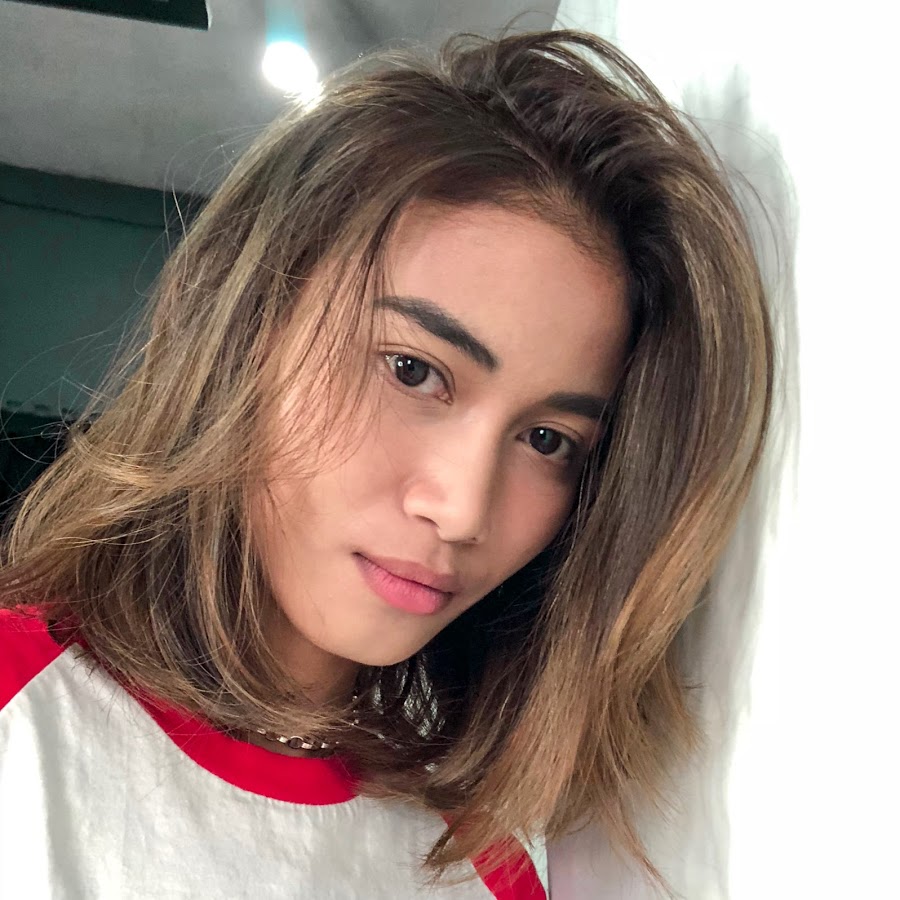 "Hey guys! It's Pam!" And she does this with that patented head bob and hand sign. Pam Swing is au naturel. This girl is FUN-NY! She is as unique and extra as her name. She self-deprecates all the time, picks her nose some of the time, a proud reluctant bather, flashes her washed panties in the background like they were little flags in a town fiesta, and couldn't care less, sings her current LSS song throughout vlogs regularly and does them all in style using crazy creative editing and that sunshiny personality. She carries it very well and manages to stay well within the cute side and far from the thin line that crosses over to gross. That's a gift!
She does daily vlogs though very rarely now, make-up reviews quite reluctantly, and pretty much just crazy random stuff with her friends which, I would guess, get the most views. Ka-ching! And this girl's smart too, and pretty with a great set of teeth, graduated at the top of her class in UST and now lives on her own in a brand new condo that she, not rents nor get as a graduation present from her mom, but bought herself using her hard-earned YouTube paycheck. She's 22. Take that, corporate slaves! I think I'm gonna pick my nose on my Instagram story now.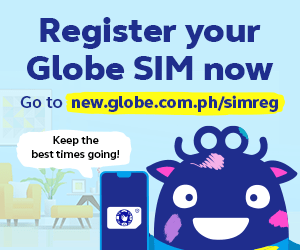 3. AC TV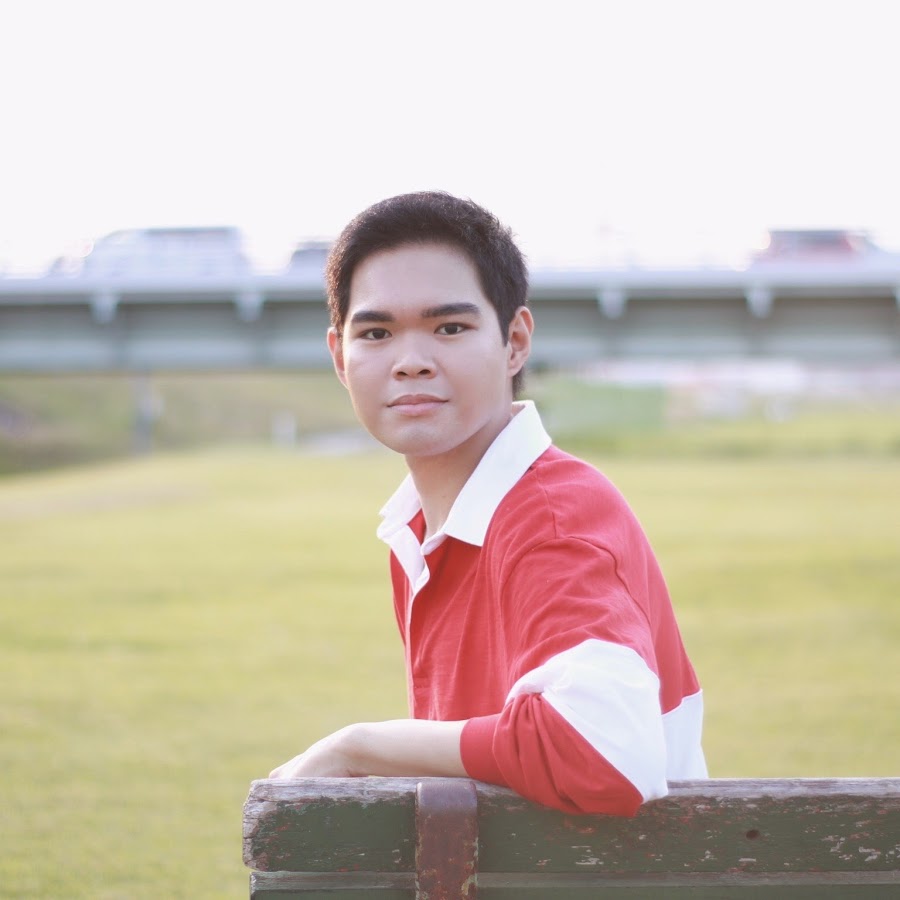 "Hi guys! It's me. It's AC!" And then he bends his hand, palm up and smiles like a YouTube princess. Arguably the funniest one of them all, you may remember AC Soriano or Ate Charon as he previously used as a screen name, from the infamous viral video that saw him willingly assume the role of a customer from hell who orders food from a poor contact center girl in an ill-conceived prank call. He has since addressed this, apologized profusely for the mistake and vowed to be a better version of himself. Better himself, he surely did! He lost weight, a lot of it, changed his screen name to his real name, Allan or AC, and cleaned-up his Instagram account which was not necessarily a good thing for his followers. He had the funniest posts, from dancing like a wind-up doll to the tune of phone ring tones to those crazy accurate Angel Locsin impersonations which were so good I almost passed out laughing. Well the good news is, he still does these and more, and on a much bigger platform that is, YouTube! In my Fantasy YouTube Oscars, AC would win Best Director, Best Editing and Best Musical Score and perhaps Best Actor too, so now you know what you can expect from his vlogs. Bring out the popcorn!
He is a Film major from CSB, and does not disappoint his alma mater with his wonderful editing. He positions his vlogs like they were seasons from a Netflix series broken down into episodes, focusing on his life basically and aptly opens them with the tag line "AC's Life". He talks about his travels, skin care, anything Korean, Japan, school and makes fun of himself and his friends in between. He injects some social relevance, too, in a smart and inconspicuous way like barking dogs. And then shakes it up and throws us curve balls with those quick introspections about life which makes you nod your head, purse your lips and say "Touche!" Good vibes!
4. Love Marie Escudero

No intro. And why not? This girl needs no introduction. Heart Evangelista-Escudero has definitely come a long way from her old GMik days looking oh so cute and pretty, singing love songs that were so sweet you can't thank the heavens enough for sending them your way (never mind that they play on 4 guitar chords all throughout), and talk about messy hair like hay and all other words that rhymed with it which, anyway, proved that she can carry a tune, too, besides a cute purse.
The talented Mrs. Escudero has now grown into her own fashion brand and made buying corned beef a social event and a walk in the fashion runway. She shows that she has substance to match that beauty too, advocating animal care. Speaking of animal care, how is it that her dog, Panda, an Aspin (asong Pinoy) whom she adopted from a shelter, looks so… posh, like she was a thoroughbred sent to a private Catholic school for dogs? Midas touch if you ask me. Heart talks about fashion (duh!), her travels, her dogs, her adventures attending fashion shows abroad ala Lifestyles of the Rich and Famous (I say this with my best Robin Leach impersonation. Look it up, kids!). This vlog looks so expensive. Pun intended.
5. Erwan Heussaff

Another one who needs no intro, a personal favorite, Erwan Heussaff is coolness personified. Might as well call him the cool fat kid inside and out. How does everything, and I mean everything he wears, including a simple white shirt, look so well-coordinated, nice and stylish? That's a gift. He's half Filipino, half French and a full-on foodie. A chef by profession, he talks about, uhm, food. Lots of them. Food crawls, food hacks, his cool travels around the world, his pretty cool wife, his pretty awesome sister, his pretty extra brother-in-law and pretty much all the pretty cool stuff that he does in his pretty awesome life. And he does these all in effortless and flavorful style! Legit editing with cool musical scoring to boot. Even his Christmas vlog background music is extra, for crying out loud! So ready them Shazams.
This is, in my humble opinion, is one of the better locally produced vlogs that can hold its ground internationally. And in my own YouTube Oscars Fantasy, I would give it Best Picture, Best Production Design, Best Costume and Erwan, Best Actor in a cool vlogger role. So cool! Bon appetit!
6. Hannah Kathleen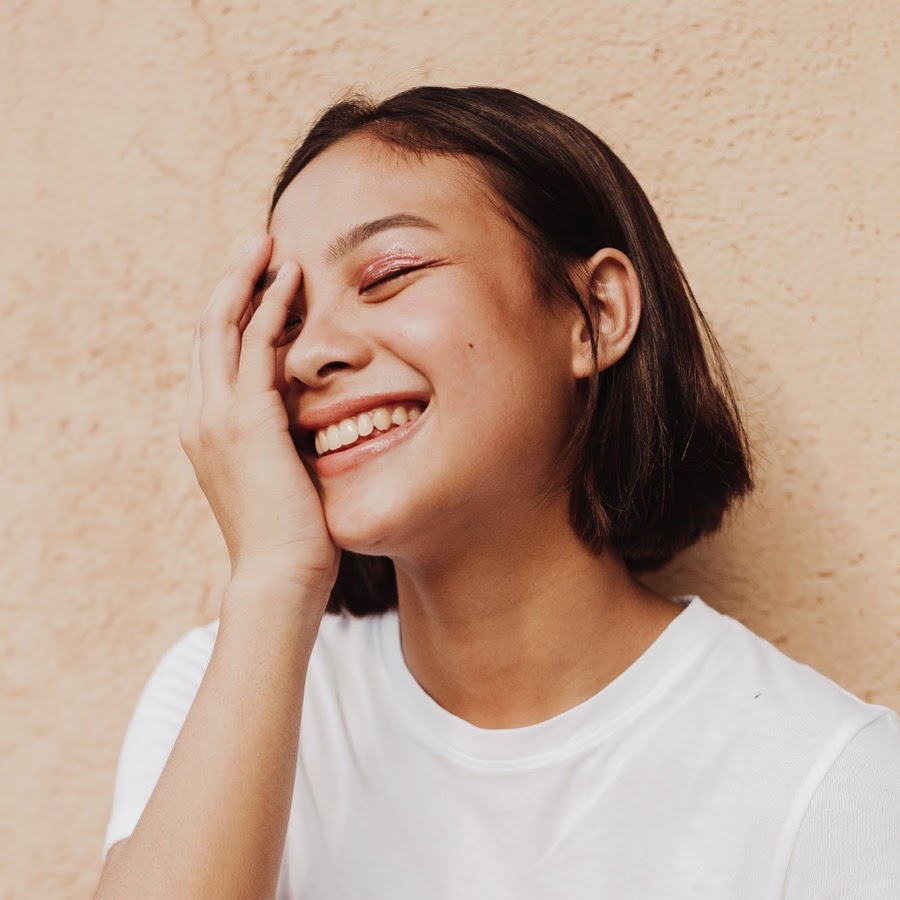 Hannah Pangilinan, the sweet talker. There's really something about the way she talks and constructs her sentences that make you glued to the screen until the outro (in YouTube speak, the opposite of intro) and skip ads like you were playing Flappy Bird (Sorry, Hannah!). Cool and wholesome. I know this is hard to come by these days and it sounds more like an oxymoron now more than ever, but you better believe it: Hannah is cool, wholesome and then some. That girl next door on steroids. Smart and sensible with so much energy! And wisdom beyond her years… and mine too to be honest. She' 19 for heaven's sake! Heck, I was in Agno (a popular smoking hub in the university I attended), smoking my lungs out when I was 19. With all that spunk and maturity, you just know for sure that she'll go places. And travel she did! She was out on a 3-month hiatus from YouTube pursuing her dreams, and is now studying Film at an art school in Australia. But don't fret, she's back to doing vlogs still with the same positive spirit and that sensible sweet talk.
Hannah does daily vlogs about school stuff, her sister Solana, her family, her morning routine which include her morning devotions and anything with hearts, rainbows, sunshine and smileys on them, and YouTube's like, "That's so cool, Hannah!".
7. Bianca Gonzales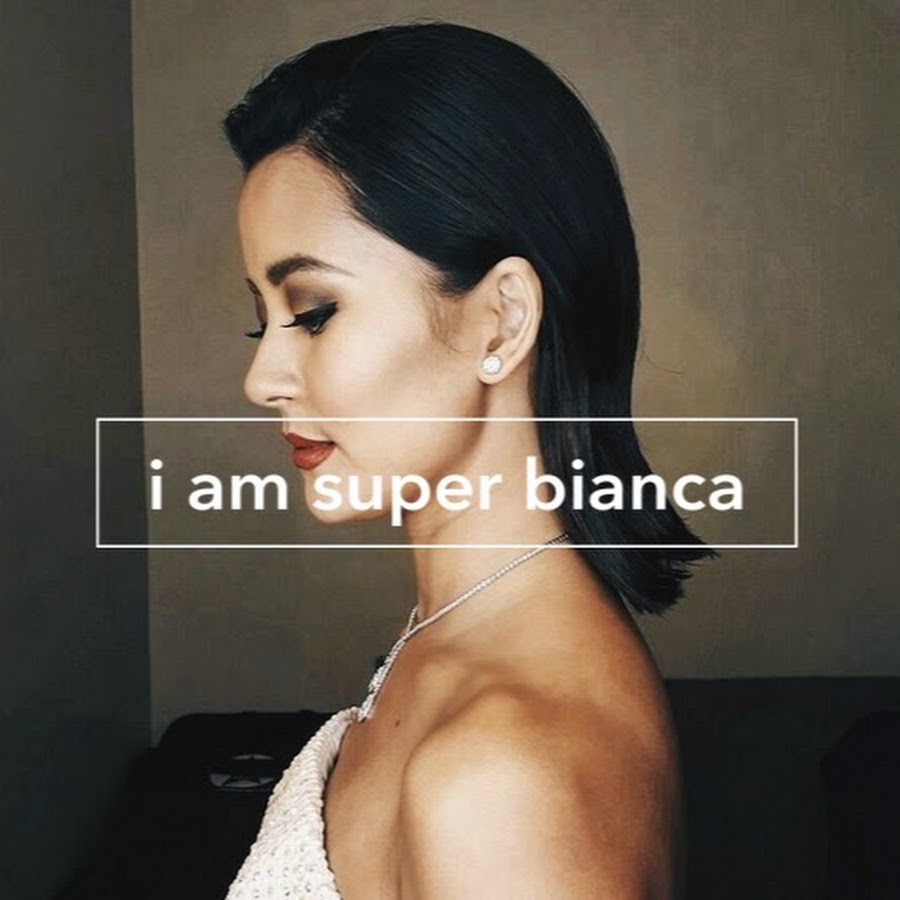 If there are easy readings, there too must be easy viewings, right? Bianca Gonzalez, now a wife and a mother of two, takes self-help to the next level and gives it a millennial spin with her Paano Ba 'To?! (How To Do This?!) vlog series, wittingly stretching her average viewership age by a good 10 years—bridging the Gen X aka The Titos and Titas and Manila to the millennials. These thoughtfully crafted 10-15 minute vlogs serve as quick guides to life, parenting, relationships, career whether in business or corporate, beauty, fashion, and pretty much anything and everything under the sun, moon and stars. And as a bonus, she features your favorite celebrities to give us advice, of course depending on the topic, for credibility. I don't think Col. Sanders would be the best person to ask about eating healthy or going vegan, do you?
8. Alex Gonzaga

As I write this, 3.6 million warm bodies, presumably with crazy sense of humor, subscribe to Alex Gonzaga's channel. For scale, this many votes would have landed her on the 28th place right smack in the middle of the Lorenzos, Tanada and Gadon, in the recently concluded Senatorial elections. This means that with her exponential subscriber growth, we might as well get used to seeing her dance the budot and calling her Senator Gonzaga, never mind that she does much crazier stuff in her vlogs. The phenomenon that is Alex Gonzaga's rise to YouTube stardom is no less than a modern day fairy tale, with her starring in her own Cinderella story. So how do you think she was able to come out of the long shadow cast over her by her superstar sister, Toni Gonzaga, who conquered most media including TV, movie and the musical scene? She smartly takes on uncharted territory, YouTube.
YouTube turned out to be her natural habitat where she can be her natural crazy self and do normal crazy stuff normal crazy people do. A fish back in the water, so to speak. She was finally in her element, normal and crazy. She does daily vlogs, mostly about how her life's purpose has drastically changed, taking a 180-degree turn from being an obnoxious daughter to becoming a crazy rich and famous obnoxious daughter. Ka-ching! She's that one friend who stands out for her fast wit and incredibly funny antics that made you ROFL literally. Come on, we all have that one friend who could actually be one of them 3.6 million (and growing like gremlins in a pool party) warm and funny, I mean, fuzzy bodies.
Know of other channels that should be on this list? Tell us about them below!