Just when you thought you have enough money to survive another week, you realize you just went overbudget last week–again. But don't worry, you don't have to live on canned goods or water therapy, there are lots of cheap eats around the corner that can get you through these grueling days of your work life. Scroll down to see some of our favorites:
Giligan's Restaurant
If you thought Giligan's is only for big group meals, maybe you haven't tried their Rice All U Can. Starting from Php 99, you can have a scrumptious lunch or dinner with delicious ulam options such as chicken, pork, seafood, and beef, plus unlimited rice. They also come with free soup, so you know you get your money's worth.
7-Eleven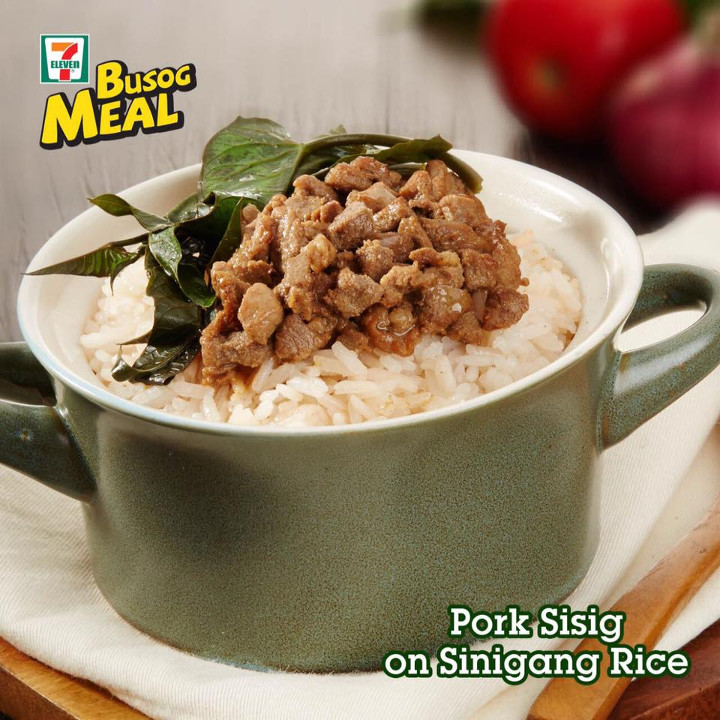 7-Eleven isn't called convenience store for nothing: walk by a street in Metro Manila and there will always be a branch near you. They're especially convenient for tipid days! Try their Busog Meals and HottaRice which costs just Php 29 and Php 39, respectively. They're so sulit, you can even buy two.
Pao Tsin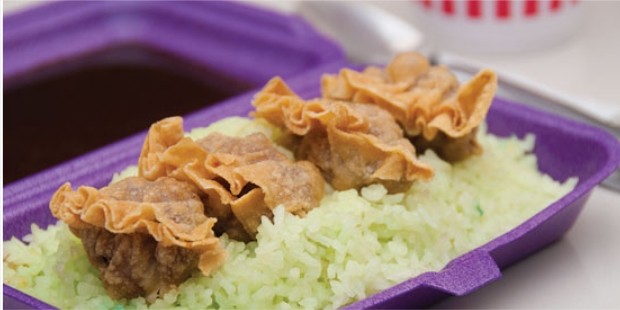 If you're craving for some seafood goodness but still on a budget, Pao Tsin is for you. Their dumplings cost around Php 50-60, and you can choose from Hainanese or Lemak rice. Their Asian chicken, which costs around Php 70, is also a must-try. You can hunt them inside mall food courts.
Wendy's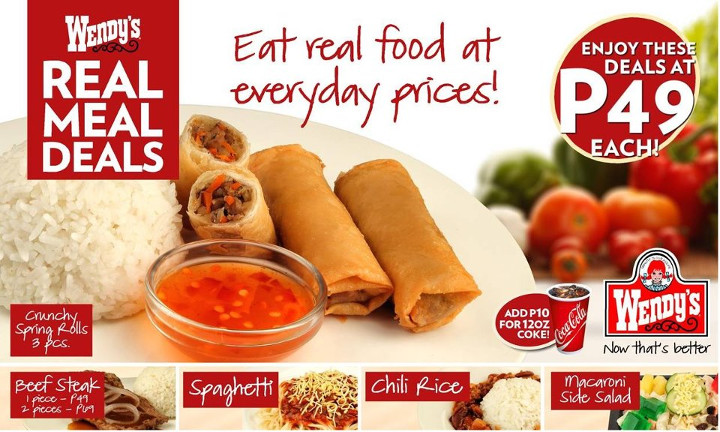 Wendy's Real Meal Deal is, well, the real deal. For fifty bucks, you can have BBQ burger, Salisbury Steak, Spaghetti or Crunchy Spring Roll for lunch. That means you'll still have money left for some frosty afterwards!
Jollibee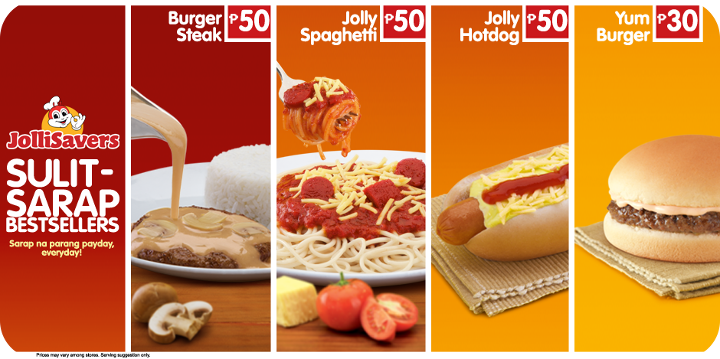 Who says no to Jollibee? From breakfast to dinner, their Jollisavers will save your day. You can have a pancake sandwich in the morning and burger steak with rice for lunch, and it costs only Php 100 in total. You can also buy two yum burgers for only Php 30 each.
McDonald's
McDonald's is known for happy meals and huge cheeseburgers, but most university students and working people will certainly agree that McSavers is a total life saver. Sixty pesos for a complete chicken fillet meal is totally a lot of bang for your buck! Burger and fries is also another option, and it won't hurt your wallet too.
KFC Flavor Shots Meal
Who says we can't eat chicken during petsa de peligro? KFC's Flavor Shots meal only costs Php 60, and here's our favorite part: it comes with unli gravy! If you want a different twist to your chicken, their rice bowls will satisfy your taste buds. You have to try their sisig and shawarma rice bowls!
Mini Stop
Mini Stop is full of affordable eats. For one, there's the Wow Meals which cost around Php 68 – 92, with meals vary from siomais to porkchops. And get this: all of them come with six pcs. of shanghai spring rolls.
But of course, their famous Uncle John fried chicken is the bomb. It's so crispy and tasty that you wouldn't believe one piece of it will cost you just around Php 60.
What's your favorite budget meal? Tell us in the comments section below!