Its mothers' day! And since we're celebrating this day for all moms—even the fictional ones—we bring you a list of Pinay actresses who always play mom roles on film and TV. Here are our top picks:
Irma Adlawan
a.k.a that mom who always gives out good advice
Irma Adlawan is that type of mom who shares a lot of wisdom with her gentle words. Her scenes always include a deep conversation about life, either with her daughter or her daughter's boyfriend.
See: MMK episodes, I'm Drunk, I Love You, Forevermore
Dimples Romana
a.k.a the sweet, loving mom
Dimples Romana is that young and burgis mom with a gentle tone but can be very strict.
See: Mara Clara remake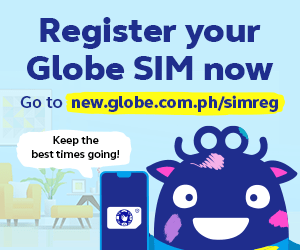 Cherry Pie Picache
a.k.a. that mom who tries her best despite being poor
A teleserye won't be complete without her iconic line, "anak, alam kong mahirap lang tayo," and she always brings out the right emotions that will tug at your heartstrings.
See: On The Wings of Love, Tanging Yaman, My Binondo Girl
Carmi Martin
a.k.a. the comedic mom
When you see Carmi Martin in a teleserye, her mataray vibe guarantees  fun and entertainment in the proceedings. She's the kind of mom who can be a bad influence, considering her selfish decisions. That's why she's also considered as an antagonist, most of the time. Trivia: Carmi Martin is still single in real life.
See: First Time, Marimar
Jaclyn Jose
a.k.a. the antagonistic mom
With her mataray looks, we always find Jaclyn Jose's roles  scary or hateful. She's that character we love to hate.
See: Mundo Mo'y Akin, The Millionaire's Wife
Susan Africa
a.k.a. the pitiful, sickly mom
She's that mom who we always feel sorry for either because of her martyr tendencies, or she dies at some point in the teleserye.
See: Mara Clara
Sylvia Sanchez
a.k.a. the strict mom
Most of the time, Sylvia Sanchez is the type of mom who's very strict with her daughter. But of course, this changed when she made us weep countless number of times with her role as the mom with Alzheimer's disease in the Greatest Love.
See: Be Careful with my Heart, Ningning
Maria Isabel Lopez
a.k.a. the gambler mom
It's always fun whenever we see Maria Isabel Lopez in our screens: she's fun and quirky and her portrayals of a gambler mom are just so realistic. Her scenes won't be complete without her smoking between her lines.
See: Legacy
Anyone we missed? Tell us about them below!