8 Filipino Women Slaying it in Science
May 13, 2019 &nbsp • &nbsp Reina Regina
The world is abuzz over Dr. Katie Bouman, the woman behind the black hole photo. She wrote the algorithm called Continuous High-resolution Image Reconstruction using Patch priors (CHIRP), which sorted through millions and millions of bytes of information from space in order to isolate the data coming from the black hole and create the image we're raving over today.
Dr. Bouman's achievement broke out a spotlight like a supernova on women in science. They exist – and some brilliant minds are at work right here at home! Here are 8 Filipina scientists who are slaying it today.
1 – Regina Berba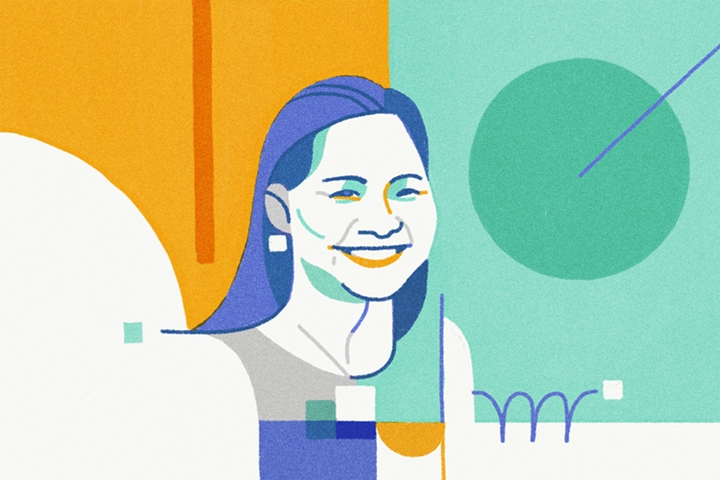 First on the list is Dr. Regina Berba, internal medicine specialist at Philippine General Hospital. Among her present studies involves a new dengue diagnostic test called dengue LAMP (Loop Mediated Isothermal Amplification). Early diagnosis of dengue leads to faster intervention, decreased complications, and death rates. Dr. Berba's team has also developed a national infection control framework to reduce infections in public hospitals.
2 – Maria Corazon de Ungria

Dr. Maria Corazon de Ungria is the head of the DNA Analysis Laboratory of the University of the Philippines Diliman. Her initiatives include helping draft legislation on the use of DNA evidence in trial courts and the Innocence Project, an organisation that uses DNA analysis to help wrongfully-convicted inmates. Currently, Dr. de Ungria's team collects DNA samples from various Filipino populations to create a nationwide DNA database for health and forensic uses.
3 – Evelyn Taboada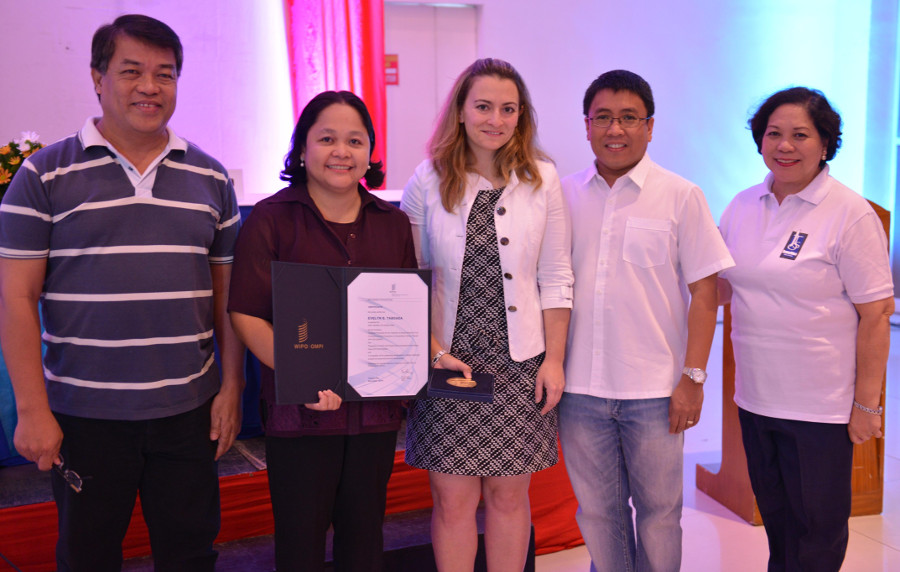 Dr. Evelyn Taboada is the head of the University of San Carlos Bioprocess Engineering Research Center in Cebu, and holds a number of patents for processing fruit waste. Companies that process mangoes into treats such as dried mango produce a net 250,000 tonnes of fruit waste every year; in an effort to reduce this, Dr. Taboada spearheaded research by the USC School of Engineering that pulverizes mango kernels into mango flour, which can further be used in soaps, scrubs, and beverage mixes.
4 – Aletta Concepcion Yñiguez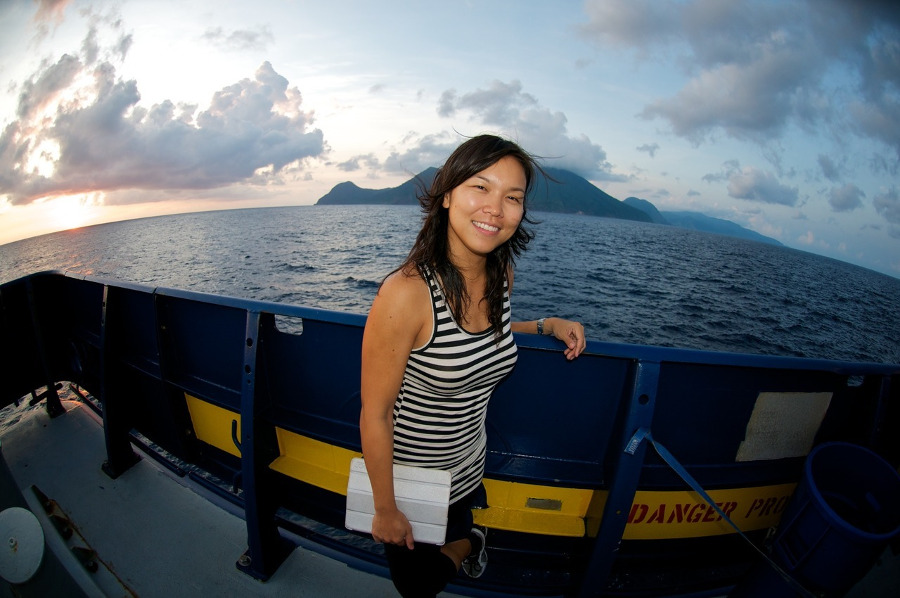 In 2012, Dr. Aletta Yñiguez received a grant from L'Oreal and UNESCO to further her research on red tide, an accumulation of harmful phytoplankton in an area of water that poisons shellfish and marine life. These phytoplankton render the sea creatures poisonous to humans when they are eaten. Dr. Yñiguez' research aims to study environmental patterns that cause red tide and create a computer model out of this data to predict when red tide will occur. This will help local governments and fishing communities to prevent fishing under red tide conditions.
5 – Lucille Abad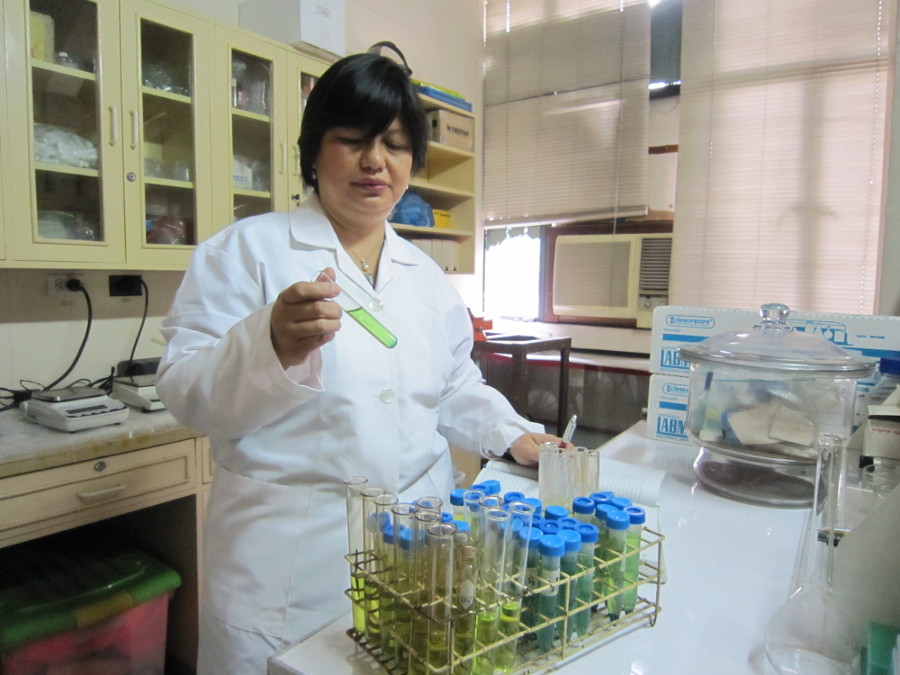 Dr. Lucille Abad is the head of the Chemistry Research Section of the Philippine Nuclear Research Institute (PNRI). Her work focuses on using radiation technology to increase the efficiency of raw materials and natural products like abaca fibers and fabrics. Dr. Abad is best known for her research on radiation-modified seaweed as plant food supplements, making rice crops more resistant to bacteria and increasing the yield.
6 – Kamela Ng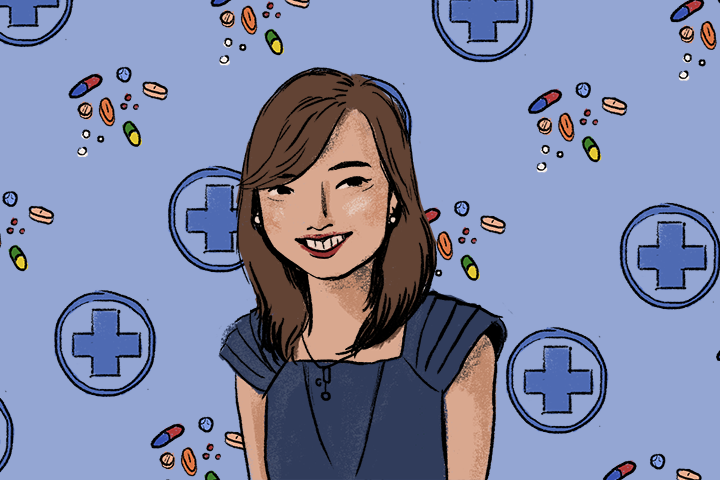 Kamela Ng is a molecular epidemiologist who is currently based in Europe. Her research is focused on tuberculosis, specifically preventing the transmission of tuberculosis that has developed resistance to multiple treatments. Her studies aim to develop a surveillance tool that will quickly identify tuberculosis patients and give them treatment as early as possible.
7 – Nina Ingle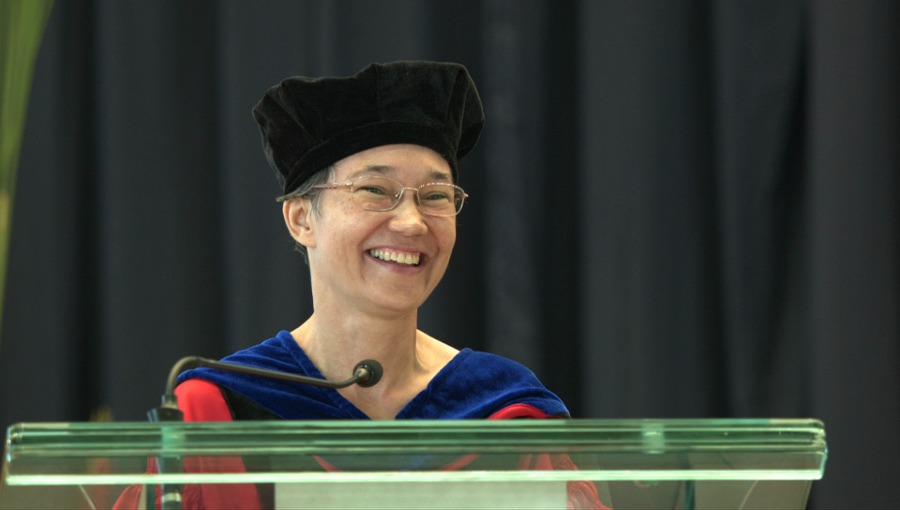 Dr. Angela Nina Ann Ingle is the President of the Wildlife Conservation Society of the Philippines. She has established a long career focused on Philippine bats – most notably authoring the first identification key to the 70 known species of bats in the country – and has been internationally recognised for her work in bat conservation and biodiversity education in Davao. Currently, Dr. Ingle is involved in developing conservation methods for Philippine cave bats via community education, and working on educational activities for high schoolers to sow seeds of caring about biodiversity and wildlife conservation at a crucial age.
8 – Reinabelle Reyes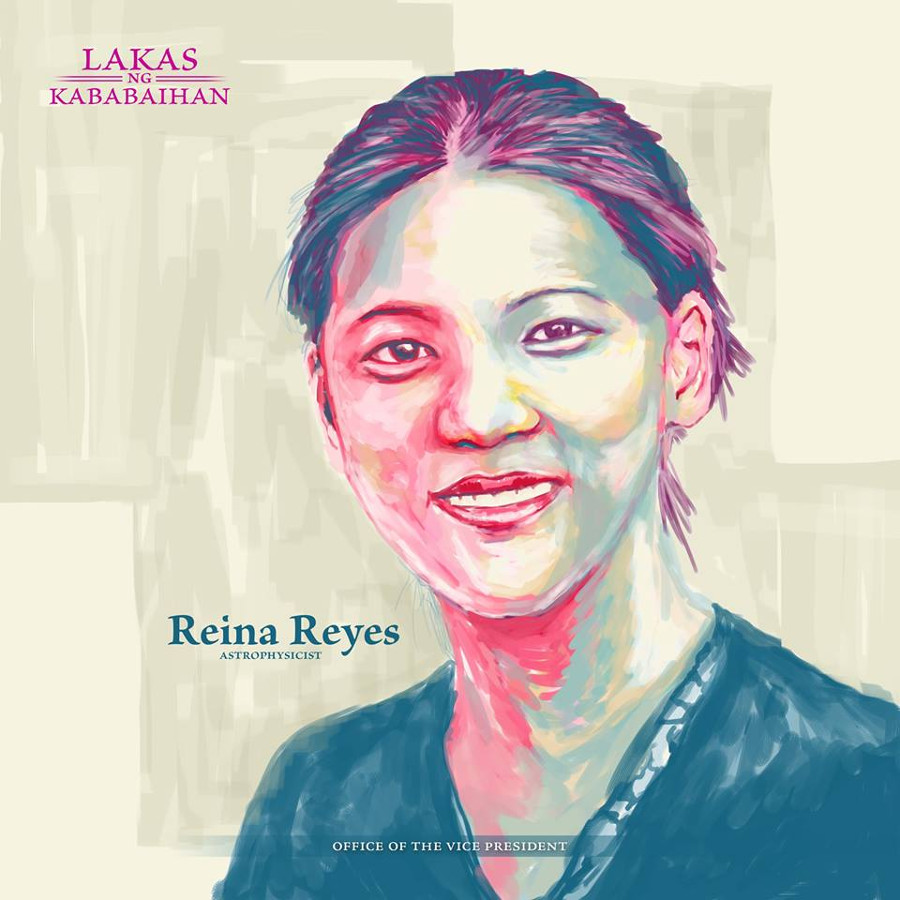 Dr. Reina Reyes gained international fame as "the Filipina who proved Einstein right" by testing the Theory of General Relativity on 70,000 galaxies beyond our solar system. These days she's applying her incredible mind to data science, studying data on psychology and Philippine society in order to make inferences in the areas of disaster relief, economics, and politics. Dr. Reyes is big on encouraging young Filipinos – notably young Filipino women – to venture into the world of science, stating "We need more women scientists, simply because we need more scientists."
Who else should we know about? Share them with us below!