What advice have you heard to get over a particularly nasty episode of writer's block? It might have been to take a break, walk the streets at dusk, spend time doing a new activity, or going somewhere new — all with the intent of inspiring you to describe the things you've experienced. But what if you're having the worst case of writer's block of the century and all you can do is mope around the house? Put on these films, hit play, and let the script, storyline, and cinematography wash over you.
Moulin Rouge (2001)
Starring the dashing Ewan McGregor and charming Nicole Kidman, this movie is set in Paris in the late 1800s where a Bohemian revolution was taking hold of the city's drug and prostitute infested underworld. A young English writer named Christian resides in Paris for a while and stumbles into the heart of it all, a nightclub named the Moulin Rouge. A deadly love affair ensues between Christian and the head courtesan, a woman which a greedy Duke has already set his sights on. 
Ruby Sparks (2012)
What would you do if you write the perfect character and find that she literally jumped from your words and became a living, breathing human being? Ruby Sparks follows a genius novelist who writes about his dream girl and discovers the next day that she became a real person. Whenever Ruby does something Calvin doesn't like, he simply changes her attitude by a few sentences. But until when can Calvin write her fate?
Hipster Movies to Add to Your Watch List
Hipster Movies to Add to Your Watch List
Kyzia Maramara | Jun 21, 2018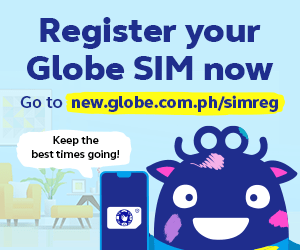 The Perks of Being a Wallflower (2012)
Based on a novel of the same name by Stephen Chbosky, The Perks of Being a Wallflower follows the life of Charlie (Logan Lerman) and his introverted freshman journey. Coping with mental illness, the suicide of his best friend, and first love, life is made bearable by two seniors, Sam and Patrick (Emma Watson and Ezra Miller), who take him under their wing. Maybe just like Charlie, all you need to do is write anonymous letters and send them out to a random person.
Midnight in Paris (2011)
Walking the streets of Paris at midnight is one sure-fire way to get inspiration for writing. Midnight in Paris stars Owen Wilson as Gil and Rachel McAdams as Inez, who tags along to Paris for her parent's business trip. When Inez goes off dancing with her friends, Gil strolls the streets after midnight and stumbles upon a world that ultimately becomes his inspiration for writing. With a cast this great and a plot so entertaining, you wouldn't want to miss this movie!
P.S. I Love You (2007)
Who hasn't shed a tear when this movie was first released? P.S. I Love You tells the story of Holly Kennedy whose husband, Gerry, died from an illness. The only person who can help her cope with grief is the only person she can never see again. But Holly soon discovers that before he passed away, Gerry left her letters to guide her through her grief and help her rediscover herself. P.S. I Love You shows how a simple letter of encouragement can mean a lot to the right person and can direct them to a better path.
Stranger Than Fiction (2006)
What if one day you discover that you're the main character in a book and that a writer is somewhere out there spinning your story? Harold Crick (Will Ferrel) lives a boring monotonous life. Sometimes he hears a voice in his head narrating his precise movements, he recognizes the voice as an author he sometimes sees on TV. When the voice narrates his death, Harold races against time to look for the author of his life and convince her to change the ending of his story.
Stuck in Love (2012)
What better way to cure your writer's block than watching a film about a family of writers and their mishaps? Stuck in Love and the dilemma of its characters will feel a little closer to home. Borgens family head William is an acclaimed novelist who hasn't found the will to write since his wife left him. His daughter, Samantha, is just about to launch her first novel, and his son, Rusty, is a Stephen King fan on the quest for life experiences. Navigating the treacherous waters of love and life, the Borgens family story and its realness might just inspire you.
Bojack Horseman (2014-present)
Five seasons in and Bojack Horseman still remains one of the best-written TV series out there. This might be a bit of a cheat since Bojack Horseman is a Netflix Original series but it ends up on this list because it is worthy to be here. The script is exceptional, thanks to the great mind of Raphael Bob-Waksberg.
The story follows the life of a humanoid horse who never got over being the star of a '90s sitcom and is now filled with self-loathing and booze. Bojack Horseman will cure you of your writer's block with the fact that you'd want to create something as amazing as this series for people to enjoy.
Got anything else to add? Share it with us below!