We've all been there: smacked in the middle of the afternoon, already tired from work so we try to kill time by doing random things – like surfing the web.
One of the most fun but tormenting things to do? Watching food recipe videos. Fun because these clips make it look so easy that we feel like we can actually make it at our own homes, but tormenting also because we just had our meal and we're already craving for more to eat.
So, being the good Samaritans that we are, here are 8 random food videos to totally make (or should we say ruin) your day:
8. Mac 'n' Cheese Burgers. Because life's too short
What happens when you put two amazing meals together? You get twice the awesome-ness. YUM.
Who doesn't love mac 'n' cheese with a burger? 🍔 🧀 pic.twitter.com/IqeqTpSzHo

— FOOD INSIDER (@InsiderFood) July 3, 2018
7. Oh, Canada
Thank you, you beautiful souls, for giving us this:
Tasty eh? 🇨🇦 FULL RECIPE: https://tasty.co/recipe/classic-canadian-poutine

Posted by Tasty on Sunday, July 1, 2018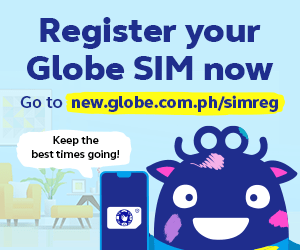 6. Hold me, I think I'm in love
Which is exactly what I think I would feel if I got to eat this right now.
.@mccsicecream is home to this creamy ice cream 🍨 pic.twitter.com/NYYZzRISxe

— FOOD INSIDER (@InsiderFood) July 3, 2018
5. Just clap your hands in applause
I mean – is there anything that sounds better for an afternoon snack?
You've never had tacos like these! 🌮🤤 FULL RECIPE: https://tasty.co/recipe/steak-and-potato-taco-nachos Love Tasty? Join our exclusive research panel and help us make it better! (U.S. only) Click here: https://bzfd.it/2MNGjZN

Posted by Tasty on Friday, June 29, 2018