Let's be real: We all had that New Year's resolution to exercise daily and eat healthy only to give up on it a few weeks later. Did you ever get past the three-month mark? But don't worry, we feel you! The good news is you can totally get back on track and it's easy too. This time, that resolution is going to stick because today we will be giving you 8 super easy habits to kick-start your journey to a healthy body.
Get enough hours of sleep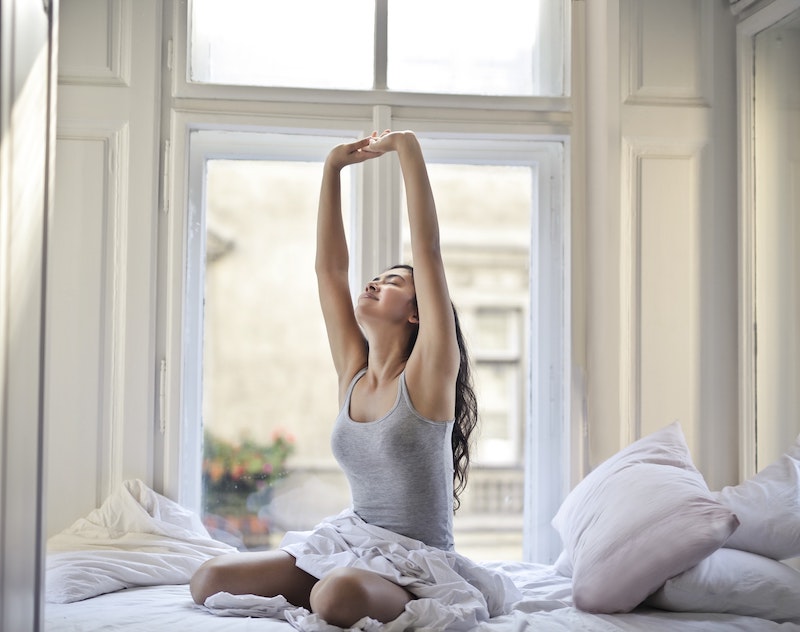 If you've ever pulled an all-nighter in your life, you don't need us to tell you that sleep deficiency ranks as one of the worst feelings in the world. It affects you emotionally, mentally, and physically and it just leaves your brain feeling like mush all day. Getting enough hours of sleep recharges your body and protects your mental and physical health.
Try out short exercises in the morning
Before you get flashbacks of all your failed exercising attempts, hold up. We don't mean you should go all out with high-intensity interval training or jog 10 laps around your community on your first day. That's probably why you stopped working out in the first place — the commitment was too much to handle. Instead, try short but consistent morning workouts. It doesn't matter if you do the same set of stretches or exercises every day, what matters is you get to move that body.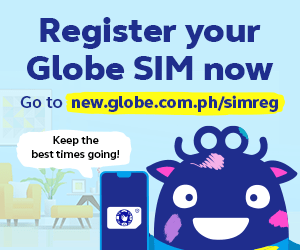 Eat a healthy breakfast

Breakfast is the most important meal of the day. Why? To put it simply and literally, it breaks your supposed 8-hour fast while sleeping and replenishes your body's much-needed glucose levels. Plus, it gives you the energy you need to focus on your morning tasks. Skipping breakfast can also cause you to over eat during other meals and you don't want that. You can prepare a few slices of fruits in the morning or a bowl of cereal if you're not too keen on rice meals.
Spend less time with your gadgets…
You know what everyone in this digital age needs? A tech detox. Our lives are so intertwined with modern technology now that the first thing we do when we wake up is to check our phones. And we bet the last thing you did that night was to check your phone too. A healthy body does not only mean eating healthy food and exercising, it also means doing healthy practices. We know, we know, most of our jobs require us to stare at screens all day but it would benefit you greatly to stay away from your gadgets during your break times or even weekends.
…and make sure to take walks every once in a while

Being cooped up at home staring at laptops and TV screens is not healthy. It's a good thing quarantine measures have eased up entirely so you can take your rusty running shoes out for a spin. Find a nice park and soak in the sun and nature. Sometimes we're cemented on our office chairs too much that we forget the outside world exists. A good, solid hour of walking can help clear your mind and improve your mood. But of course, you should remember to stick to new normal health protocols — wear that mask and keep your distance from others.
Practice mindfulness
What's a healthy body without a healthy mind? If you find yourself fleeting from task to task, stressed, and fully embracing the hustle culture, this is your reminder to slow down. The stress and negative feelings that come with taking too many tasks in one go are bound to take a toll on your mind and body. Practicing mindfulness is one way to tone your stress down. Mindfulness calls for you to relax, breathe, and take life moment by moment. This practice is not only for a healthy body, but it's a form of essential self-care too.
Say yes to leafy greens
It's tempting to eat burgers, pizzas, and other fast-food meals every day. After all, ordering is as easy as tapping on your phone for the food to arrive at your doorstep. But let's admit it: it's not the healthiest option out there. In order to start your journey to a healthy body, you have to be conscious about what you consume and start changing your lifestyle.
Veggies and leafy greens are loaded with vitamins, minerals, and nutrients needed for that healthy gut. It's also a great source of fiber which plays a huge role in keeping your digestive system healthy.
Pair your meals with a healthy glass of refreshing, all-natural NESTEA Cleanse
But on days when you can't work leafy greens into your diet, drinking a glass of the new NESTEA Cleanse can help.

NESTEA Cleanse is made with all-natural green tea, lemon, and cucumber extracts. Plus, it has no added table sugar but is instead loaded with 4.5g of fiber to aid your digestion and help with your daily detox. The best part? It won't burn a hole in your pocket! Drink a cold glass of NESTEA Cleanse every day and you're on your way to getting that healthy body and ticking off your New Year's resolution.
You can get your NESTEA Cleanse online for only P125 for a pack of 10. Just add a box to your cart and check out!
NESTEA Cleanse is available on Nestlé Philippines' official Shopee flagship store. For more info, follow them on Facebook.