Alessandra de Rossi makes her writing debut in the film "12," which is the story of Erika (de Rossi) and Anton (Ivan Padilla), a couple on the verge of a breakup. They have known each other for 12 years, and have been in a romantic relationship for seven of those. Told in shifting timelines, the film is an exercise in verbal joust, and perhaps who can scream the loudest. Nevertheless, as with most films of the genre, "12" is filled with "hugot lines" that will make you feel (stranger) things, and here are eight of them:
1. HOW CAN YOU HURT SOMEONE YOU LOVE LIKE THIS?
Seems a bit of a cliché, huh? However, anyone who's ever been in a romantic relationship has asked this question at least once. It is perhaps the strangest irony in a romantic relationship, how people who purport to love us can commit the most hurtful things. The answer to this question is as elusive as the solution to MRT breakdowns. (Insert any Adele song here)
2. HOW MUCH DO YOU LOVE ME TODAY?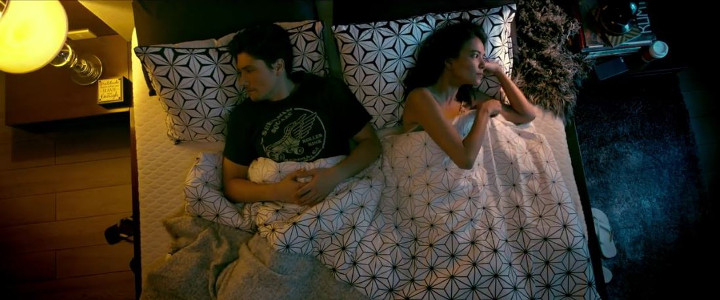 The question seems so casual, he/she might as well ask how much is that doggie in the window (kidding!) The bitter truth is that relationships aren't bubblegum raindrops all the time. People who love each other fight (sometimes even over what brand of toothpaste to buy), and it is through these conflicts that they discover whether they can stand each other in the long run. As soon as the "kilig" phase fades, one of the things you'll have to figure out is whether you can stand waking up next to your partner in the morning and not hate his/her existence.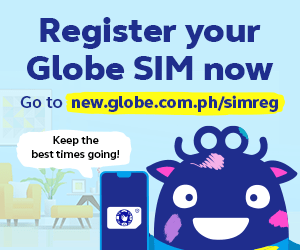 3. WORDS ARE POISON! WORDS ARE BULLETS!
Surely we've had those times where we wished we stapled our mouths so we couldn't spew venom. Words hurt, especially since we know what buttons to push with our significant others. It is really not advisable to go on an epic monologue, especially an epically drunk monologue when you're angry. Sometimes silence helps. Or you know, sleep it off, and talk about the problem like civilized people in the morning, something which Erika and Anton should have done more.
4. IS THERE SOMEONE ELSE?
Chances are, there is. In the off chance that there is none, 99.9% you f-ed up. Even when there is somebody else, you still f-ed up, in some way, or you know, he/she might be the heir of Slytherin. People often look at other options when their relationship with their significant other is on the rocks. So don't be a jackass and be sensitive enough to your partner's needs. Maintain an open and non-judgmental communication. Aside from cheating, people usually break up when they fail to understand the perspective of their significant other, and vice versa.
5. NAGKAROON AKO NG DOUBT SA LAHAT NG BAGAY DAHIL SA'YO.
Ouch. It's like putting a kilo of rock salt on an open wound and juicing it up with some lemon (sorry for the graphic example). Trust is (no, not the condom) hard to regain once broken (again, pun not intended). This goes the same when your partner doesn't trust you to be responsible enough for your actions. Like Anton in the film, who is overly jealous of other guys, who is suffocating Erika with his domineering and his ego, lack of trust in the first place is also fuel for destruction.
6. I GAVE EVERYTHING AND YOU TOOK EVERYTHING.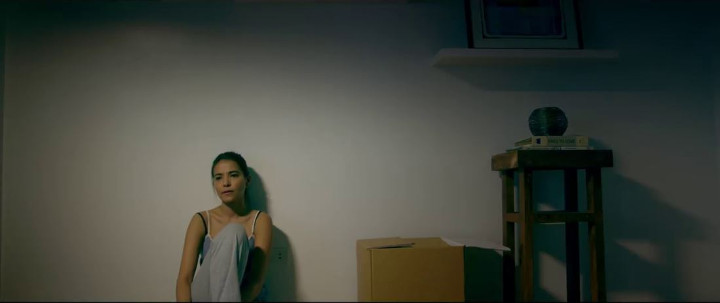 The legendary Vilma Santos once quipped in "Relasyon": "Ako ba may nagawa akong kasalanan hah? Dahil ang alam ko sa relationship, give and take. Pero etong atin, iba eh! Ako give ng give, ikaw take ng take!" This is a no-brainer. Don't take everything and give back nothing. What are you, a politician?
7. SO THEN WHEN DID WE BECOME THE PROBLEM? I THOUGHT WE WERE IN THIS TOGETHER.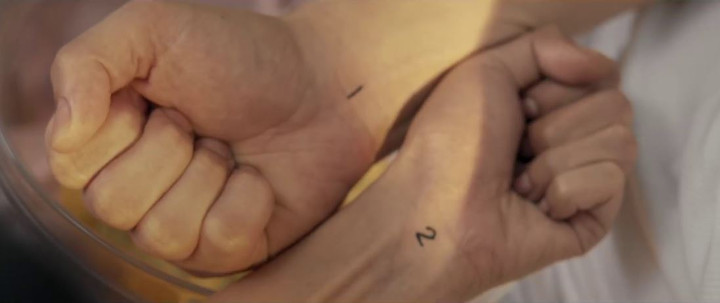 You and your significant other should be a team. If there is a problem, work together to find a solution. This is not a thesis, wherein a group of five people, only one or two does the actual hard work, while the others are either sleeping or checking out memes on Facebook.
8. HINDI NAMAN AKO NAGHAHANAP NG PERFECT EH. IKAW LANG 'YUN.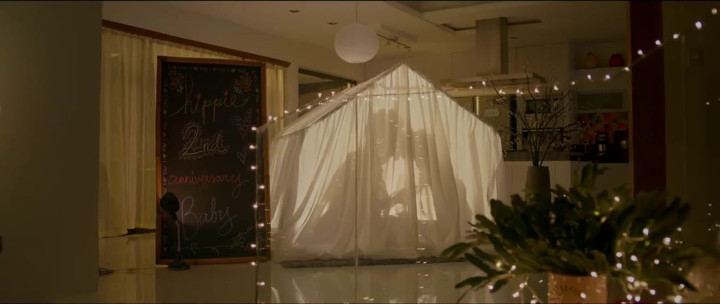 What does perfection even mean? FYI, nobody's perfect. In the film, Anton, who works as a commercial director, is depicted as an iteration of his profession, trying to direct Erika's life and actions based on his choices alone. This makes us question why Erika stayed so long in the relationship. Heck, love makes a fool out of everyone after all.
What did you think of the movie? Share with us your thoughts below!