Justin Trudeau, the Canadian Prime Minister and arguably the world's hottest leader, is back in Manila, this time for the 31st Association of Southeast Asian Nations (ASEAN).
Dubbed as an #APECHottie during his first visit 2 years ago, the 45-year old dashing world leader is known for his excellent social media game and his winning PR antics; his PR stunts are so effective that, we forgot the garbage Canada dumped here in the Philippines and still gave him a rock star welcome. Read on to know the other times his PR stunts proved to be successful.
That Time He Jogged Past a High School Prom Party
Oh, you know, just the Canadian Prime Minister "casually" jogging past some high school kids at a prom party because he's just like everybody else who likes a good run. It was later found out that his official photographer, Adam Scotti, snapped the viral photo.
That Time He Casually Walked In At a Jollibee Store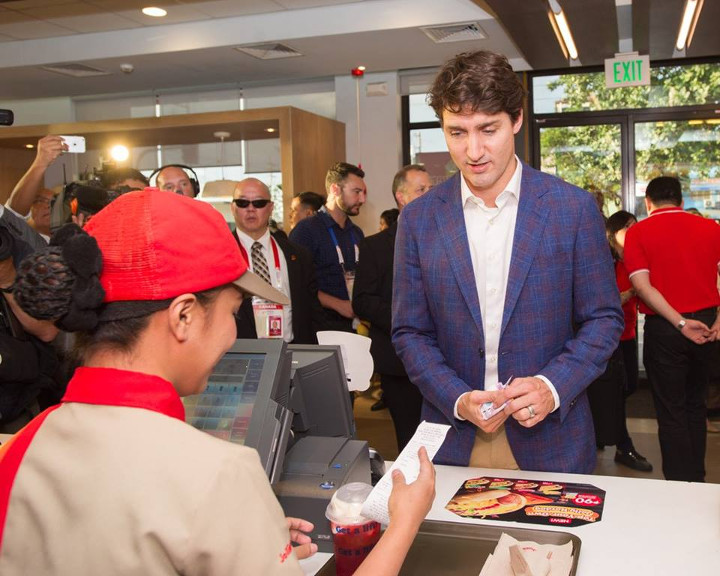 Imagine eating at your favorite Jollibee store and in comes Justin Trudeau ordering the beloved chickenjoy. Even though the whole thing is totally staged (come on, guys), the handsome Prime Minister still made our hearts melt.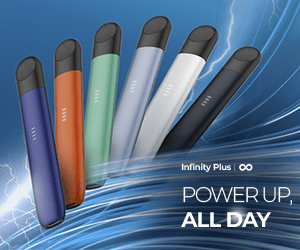 That Time He Tackled Quantum Physics
Trudeau continued to make us swoon when a reporter asked him to explain quantum computing and basically "schooled" everyone. But according to a blogger, it was the PM who actually suggested to reporters to ask him about quantum computing.
That Time He "Photobombed" a Beach Wedding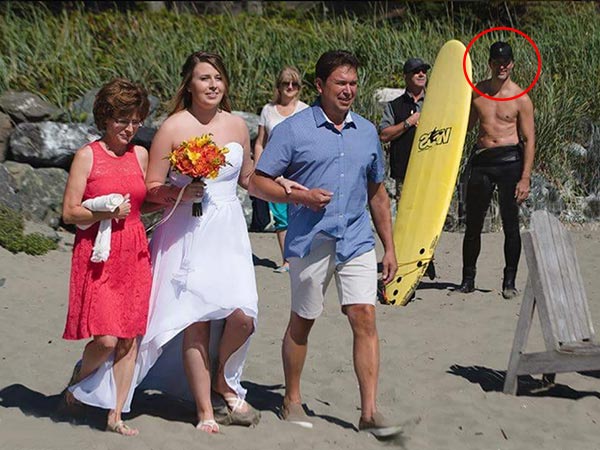 Photobombing isn't a new thing, but when the Prime Minister of the country decides to crash your wedding, would you really be angry with him? Trudeau flaunted his fit physique when he accidentally photobombed a wedding by the beach last year. Trudeau humbly stepped aside as the bride walked down the aisle.
That Time He Dressed Up as Superman for Halloween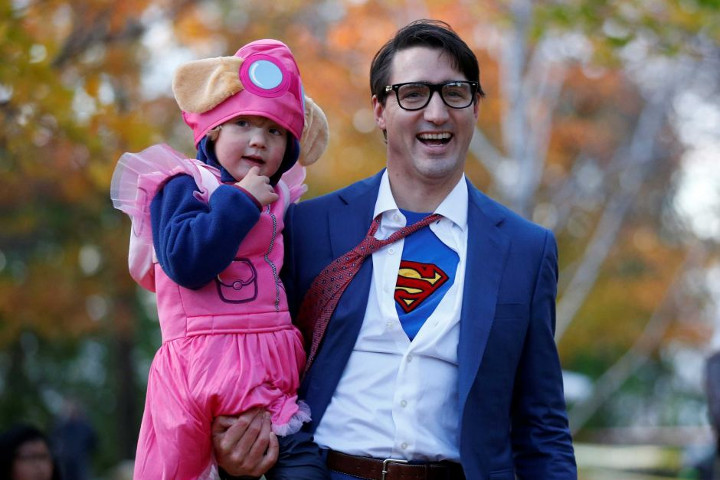 Trudeau totally won this year's Halloween festivities thanks to his Clark Kent/Superman costume. Complete with the signature thick black glasses and slick hair, the PM not only won Halloween, but also the hearts of women around the world.
That Time He Built A Pillow Fort With A Little Girl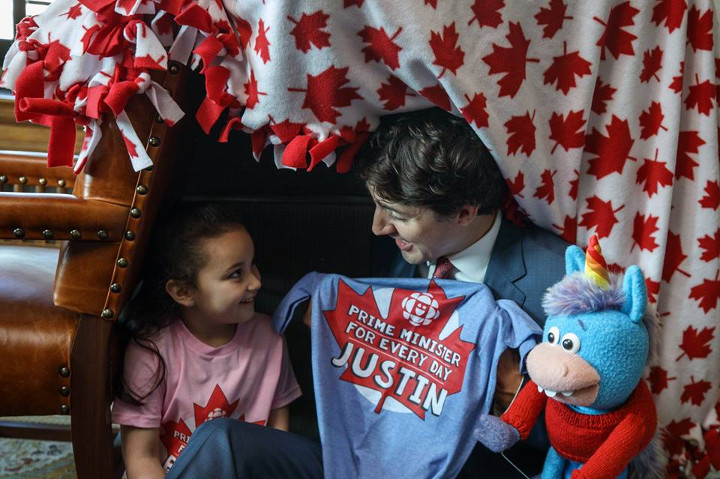 In what probably the cutest PR stunt from the Prime Minister, a 5-year-old girl was chosen to become Canada's "Prime Minister For A Day" and asked Trudeau if they could build a pillow fort in his office. Definitely an "aww" moment!
That Time He Kayaked Down the Niagara River for World Environment Day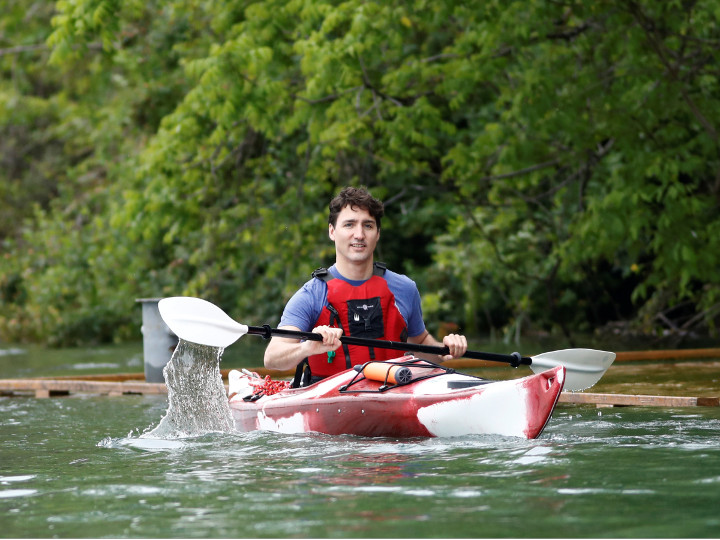 Trudeau proved that he loves the environment by kayaking down the Niagara River in celebration of World Environment Day. He also proved to be the "better" world leader when his stunt came days after Trump announced his intention to pull U.S. out of the Paris climate agreement.
That Time He Showed Off His (Interesting) Sock Collection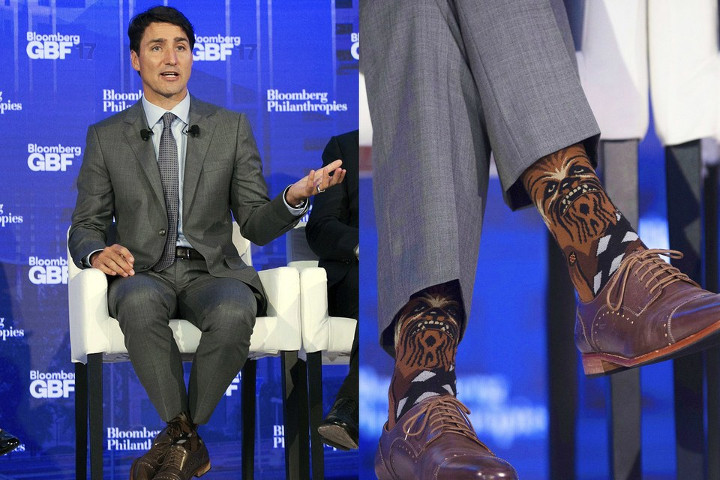 Who says you can't mix business with pleasure? Trudeau proved that you shouldn't take all politicians seriously, especially him, when he showed up wearing socks with Chewbacca's face on them at Goalkeepers 2017. Still not amused? Check out the other times Trudeau showed of his sartorial collection here.
What PR stunt was your favorite? Tell us about it below!