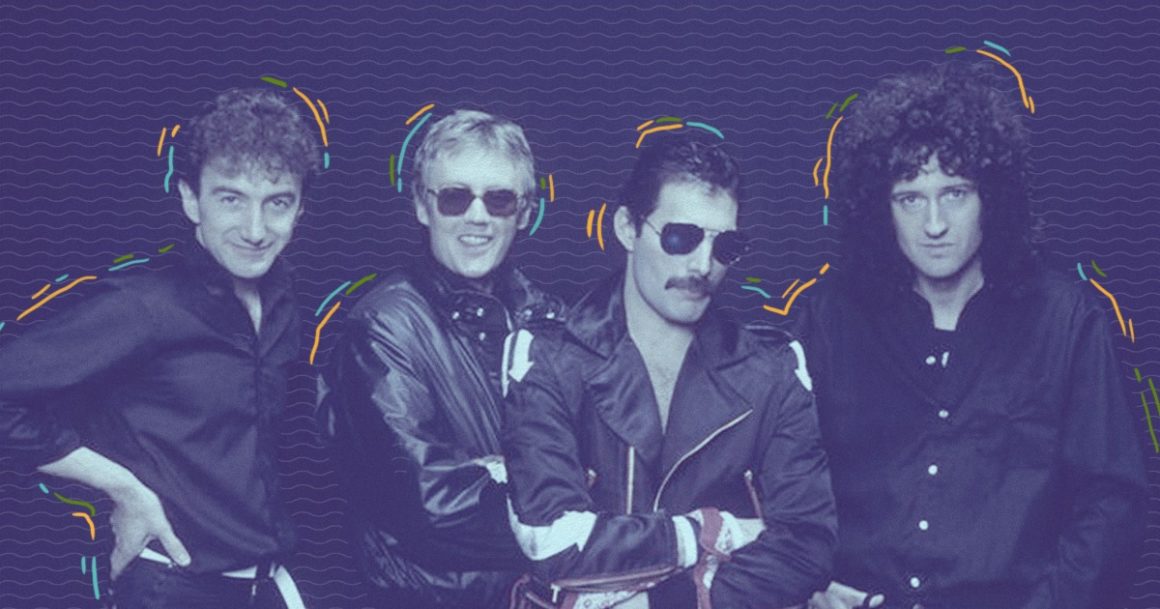 It's impossible not to know Queen's hits. Whether you're a fan or not, old or young, you'd involuntarily stomp your feet and clap to "We Will Rock You," feel a strange sense of pride whenever "We Are The Champions" plays, and Galileo your lungs out to "Bohemian Rhapsody." But if you dig a little deeper into the legendary British band's jaw-dropping discography, you'll realize that there's still much to be discovered; underrated and lesser-known gems that – usually – only true Queen fans would know. Here are some of them:
"Brighton Rock"
Before "Brighton Rock" took a spot in the soundtrack of last year's Edgar White crime flick "Baby Driver," its greatness was tucked away in Queen's 1974 album Sheer Heart Attack. Sadly underrated, it features Freddie Mercury's stellar vocals (switching from falsettos to belts), and, of course, the highlight of the track: Guitarist Brian May's face-melting solo.
"The Prophet's Song"
Any true Queen connoisseur will agree that this hypnotizing song from the band's visionary 1975 album A Night at the Opera had the potential to become a monstrous hit single. Borne out of Brian May's dream about a great flood, it's complex, lyrically engrossing (it alludes to the book of Genesis), and highly experimental, making use of clever tape delay and multi-tracking tricks in the studio – this was during the pre-Pro Tools 1970s, people! At over eight minutes in length, "The Prophet's Song" is also Queen's longest track with vocals.
"See What A Fool I've Been"
The B-side track to the 1974 single "Seven Seas of Rhye," "See What A Fool I've Been" was conceived even before Queen came to be, but wasn't recorded until much later, following the band's debut. The sexiness of this track can be unforgiving, but do give it a listen. It's the closest the band got to the blues.
"Was It All Worth It"
This track effortlessly became among the top fan favorites from The Miracle (1989). With a style reminiscent of their earlier work, "Was It All Worth It" is complete with Queen's powerful vocals, a smashing guitar solo, and deeply reflective lyrics that each member of the band took part in writing.
"You and I"
Written by bassist John Deacon, "You and I" is a feel-good track from the band's 1976 album A Day at the Races. The sound of the song has that cheesy coming-of-age sitcom opening or romantic movie OST feel to it, so if you're a sucker for those, you'll definitely love this. Albeit its simplicity, it showcases Queen's wonderful harmonies, which is why it's quite sad that they never performed this live. Ever.
"Fight from the Inside"
What's so amazing about this song from Queen's 1977 release News of the World is that drummer Roger Taylor did not just write it – he played pretty much all the instruments you hear in the track, and yes, he sang it too!
"Some Day One Day"
Brian May's first official lead vocal work can be found in the album Queen II (1974). Titled "Some Day One Day," this lesser-known acoustic ballad from Queen is finished with three layers of guitar solos. Just sublime!
"Let Me Entertain You"
Now, before you could even say "Yes, please!", this Freddie Mercury-penned track from Jazz (1978) has already done its job.
What are your personal favorite tracks from Queen? Tell us below!