Sister Act is that one movie from our childhood that we keep on watching even after 2 decades since its release. With a Broadway show and an upcoming reboot announced, the legacy of 'Sister Act' lives on to our generation.
Just what makes 'Sister Act' the go to movie for all ages? Because of its catchy gospel tunes and fun take on nuns, 'Sister Act' is that one film our parents would allow us to watch during Holy Week. As memorable as their songs are, the film also boasts a long list of quotable lines from each film.
No, sir, let's talk about your mama.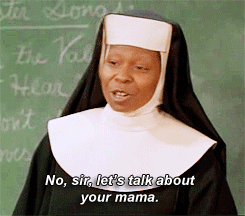 Nobody wants to talk smack about their mama is what Sister Mary Clarence wants us to learn.
If you wanna go somewhere, and you wanna be somebody, you better wake up and pay attention.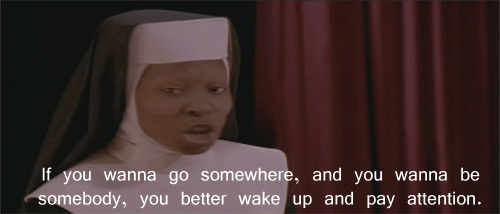 Probably the most famous line from the sequel and the most relatable one. (Literally) preach, sister!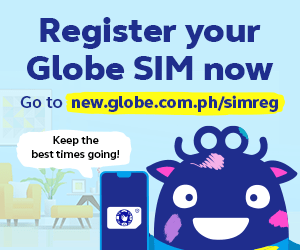 And by the power invested in me, I pronounce us ready to eat.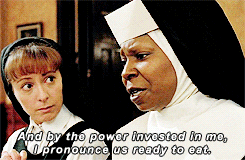 Adjusting to her new life as a servant of God, Dolores shows that God approves any kind of prayers by people.
Cause with my girls behind me we got lots of power, mister.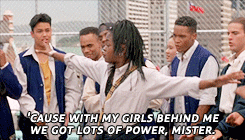 Sister Act 2 gifted us with the talented Lauryn Hill and for that we're forever thankful.
What if I forget the words? You're gonna go straight to hell.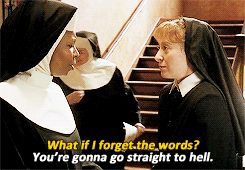 Truest words ever.
Everyone wants to be close to God, I'm just not sure you can do it vocally.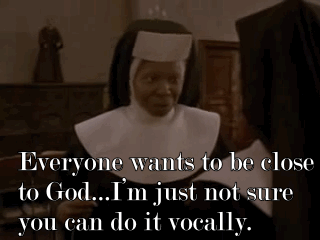 Sure, you can be close to god even when you're not singing about it.
You don't have to bite the donut to know it's sweet.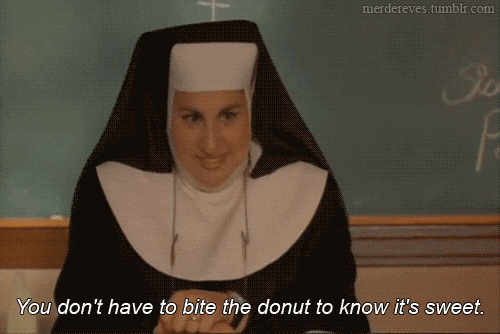 Sister Mary Robert is our spirit animal.
I am a headliner.
Deloris Van Cartier reminds us that she's the one and only showgirl that we should adore.
What was your favorite? Tell us about it below!