Shopping for the perfect swimsuit can be a pain, especially when you're not a size 0. But thankfully, some local brands have finally caught on to the fact that every body is a beach body. Curvy Pinays, it's time to ditch the t-shirt and shorts combo and embrace your gorgeous curves!
Exztra
If you're all about modern lines and pops of color, head over to the aptly named Exztra with their extra aesthetically pleasing swimsuits. There's a good range of styles and color, and worn under jeans, their one-pieces can work as tops!
Estilo Philippines
Love that retro pin-up girl look but never had the guts to try it for yourself? Estilo Philippines makes nailing that retro look easy at the beach. With their wide variety of vintage style maillots, perfect for when you're feeling like embracing your inner vintage darling. Slip on a pair of cat-eye sunnies and long-wearing red lipstick and you're good to go.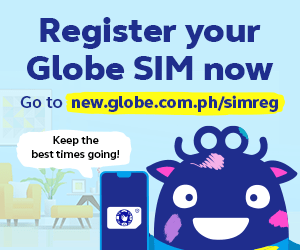 Plump Princess PH
With styles that range from basic one-pieces to frilly florals, Plump Princess has plus-sized swimsuits for every style preference. Many of these one-pieces are also pretty versatile, and will look incredible layered under bottoms.
Kats Clothing
Kats Clothing has plenty of flattering swimsuit styles for every mood, whether you feel like baring some extra skin or if you want to cover up just a smidge. And to anyone who says big girls shouldn't wear prints, you can prove them wrong by looking bomb in one of their patterned suits.
Float Swimwear
Float's plus-sized line is just as stylish as their other swimsuits. Their neutral palette and uber cool styles are perfect for curvy fashionistas. We're particularly fond of their wraparound suits, which look amazingly flattering on any body type.
Aquaholic
If you're looking for basic swimsuits that'll make you look and feel great at the beach, Aquaholic has a good selection of suits that'll give you that extra oomph. Their plunging necklines are to die for, but if you're feeling a little more conservative, they have suits with more coverage as well.
PlashCurves
If you've got it, flaunt it! By the looks of their Instagram, PlashCurves is all about showing off your assets in the classiest ways possible, and we're totally here for it. Their criss-cross bikini tops are fabulously sexy, and we love that they're definitely not trying to hide bigger bodies under rash guards (though if that's your thing, more power to you — you'll probably love the next brand).
Shapes and Curves
Not everyone's keen on showing a lot of skin at the beach, and we totally get that. But you can still look amazing while staying covered up. Just look at the plus-sized suits from Shapes and Curves. Most of their designs aren't too revealing, and their long-sleeved pieces are amazingly unfrumpy for suits that cover a lot of skin. Guess you can have it all!
Got any more recommendations? Share them with us below!