8 Mobile Games for Kpop Fans
May 3, 2018 &nbsp • &nbsp Jerica Chingcuangco
You've watched music videos and listened to the newest releases of your favorite KPop artists. It's another few hours/days before you can watch their latest music performances and even more before fansubs of their guest TV show appearances come out. Or worse, your faves have just finished their recent round of promos and are on hiatus. However, will you spend your precious time? Well, how about playing a game or two?
8. BTS Crush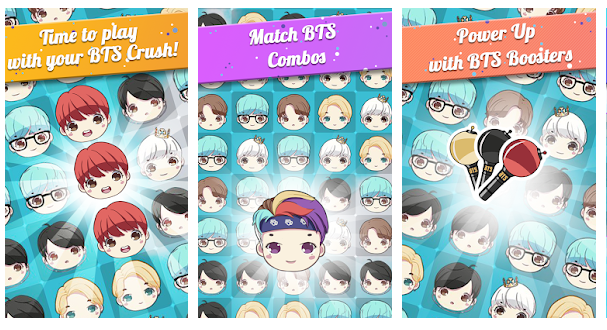 After taking the world and Kris Aquino by storm, who doesn't know BTS?
BTS Crush uses cute fanart to represent the Bangtan Boys as game tiles. To play, simply clear the puzzle by matching three images. Match tiles to get combos, and power up with BTS boosters! The game has over 100 levels, a perfect way to kill time.
7. Guess The KPop Song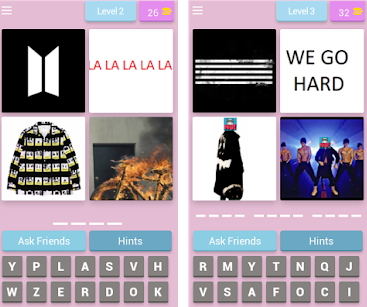 Following the 4 Pics 1 Word format, Guess the KPop Song shows four photos: a logo associated with a Kpop artist, a few words of lyrics, a photo of one of the artists' costumes for that particular song promotion (#mejointense), and a background  resembling the song's MV.
6. SNSD 10/10 Game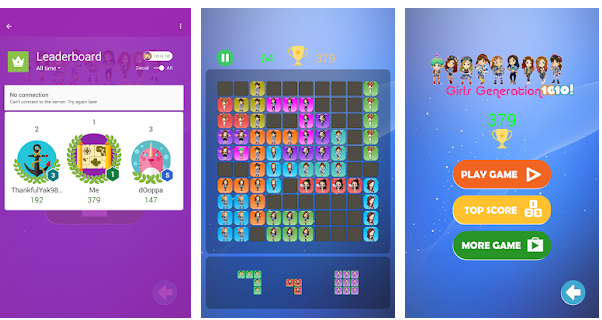 If puzzles are more your style, check out this game. SNSD 10/10 Game features fanart of the original nine SNSD (Girl's Generation) members as tiles. To play, simply arrange the squares in 10×10 grids to clear a level. The catch? The squares appear in random patterns.
Also available: BTS 10/10 Game, EXO 10/10 Game, GoT7 10/10 Game all from SnakingStudio.
5. SuperStar SMTown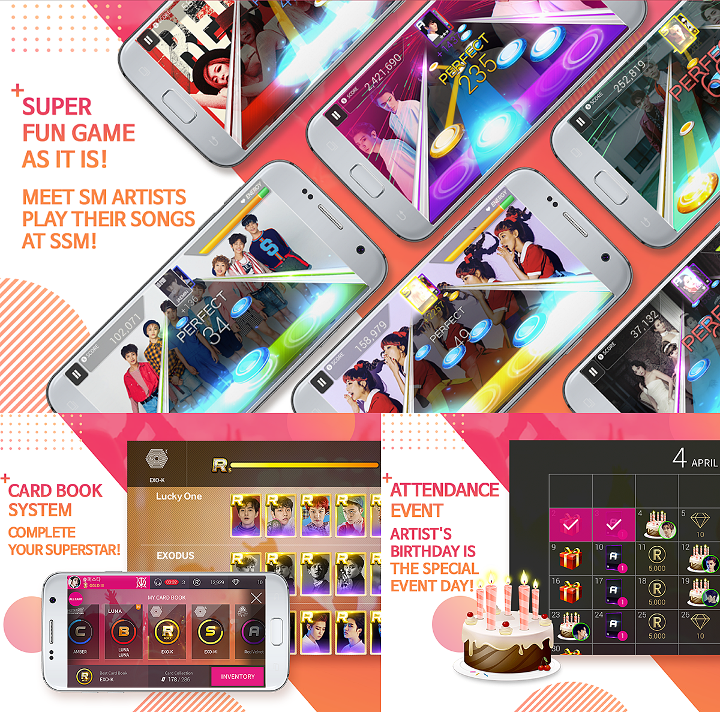 S.M. Entertainment is one of the largest entertainment companies in South Korea, launching careers of artists like BoA, TVXQ!, Super Junior, SNSD (Girl's Generation), SHINee, EXO, NCT, and Red Velvet.
SuperStar SMTown is a rhythm game focused on SM Entertainment artists. The game has a lot of additional features like daily missions, challenges, gifts during an idol's birthday, and photo cards of your faves that helps boost your score. Best of all, it holds special events where players can get a chance to win signed CDs or attend concerts.
It currently features 40 groups/artists/sub-units with over 380 songs that you can play in Easy, Normal, and Hard Mode. New songs are released weekly.
Also available: SuperStar JYPNation, featuring ten (active and disbanded) JYP groups/artists.
4. Kpop Quiz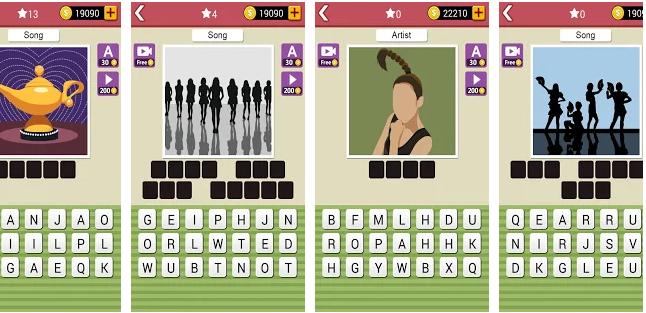 Guess the Kpop song or artist simply based on the outline of the given photo and random letters. It sounds easy, but with eight levels of 30 images each, your Kpop MV costume recognition skills will be put to the test. Plus, the game includes more than your standard Kpop selection—some songs are old special collaborations between artists too. Each level will only unlock after you get enough correct answers. Luckily, you can get hints (for a price—but don't worry, each correct answer will earn you coins)!
3. EXORUN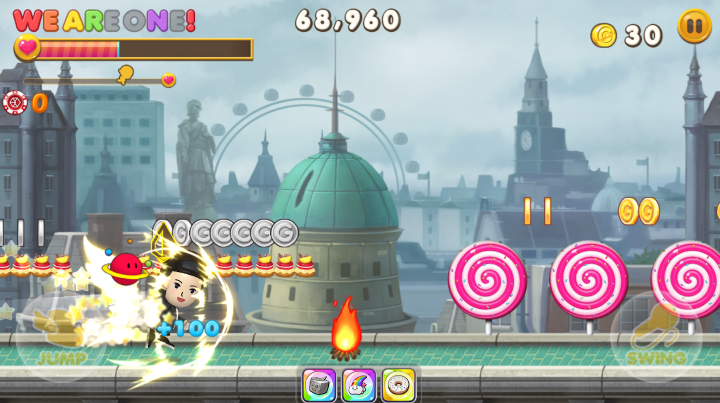 If you're up for some action, try a 3D running game featuring the official EXO chibis! More than just a running game, you also get the option to upgrade your character's abilities by dressing them in different costumes, from casual clothes to stage outfits. You can choose between the nine current EXO members and play EXORUN in different game modes and compete with users around the world.
2. Kpop Music Quiz (K-pop Game)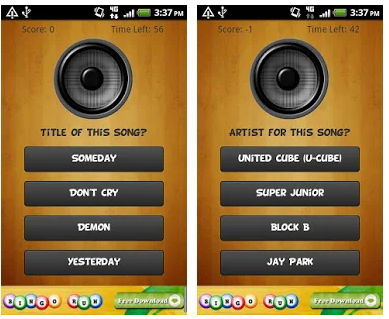 Put your Kpop listening skills to the test by guessing the titles and artists of over 230 songs. While featuring newer songs, KPop Music Quiz is a great game for 2nd generation KPop fans (fans of groups and artists that debuted or made it big between 2003 to 2011). Play on Timed mode to see how many answers you can get right in a minute or on Endless mode, where just one wrong answer ends the game.
Are you up for the challenge?
1. SuperStar BTS
SuperStar BTS is another rhythm game from Dalcomsoft Inc. Currently the #1 in Top Grossing Music Apps on Google Play Store, SuperStar BTS solely features songs by the Bangtan Boys. Play daily missions, compete in the leaderboards, and collect photocards of your bias. Play your favorite songs again and again in Easy, Normal, and Hard Mode. This game should take up a good hour or two of your downtime—as long as you've got an internet connection, that is.
Got any more suggestions? Share them with us below!