8 Multi-Purpose Travel Accessories That Will Make Your Life Much Easier
Sep 19, 2019 &nbsp • &nbsp Kyzia Maramara
In the age of convenience, any product with a dual purpose is a must-have especially for avid travelers, more so if a single product could do multiple things. The holidays are fast approaching and we know you're already thinking of items to pack for that year-end trip. We've curated 8 handy travel accessories guaranteed to help you near, far, wherever you are!
An essential travel organizer wallet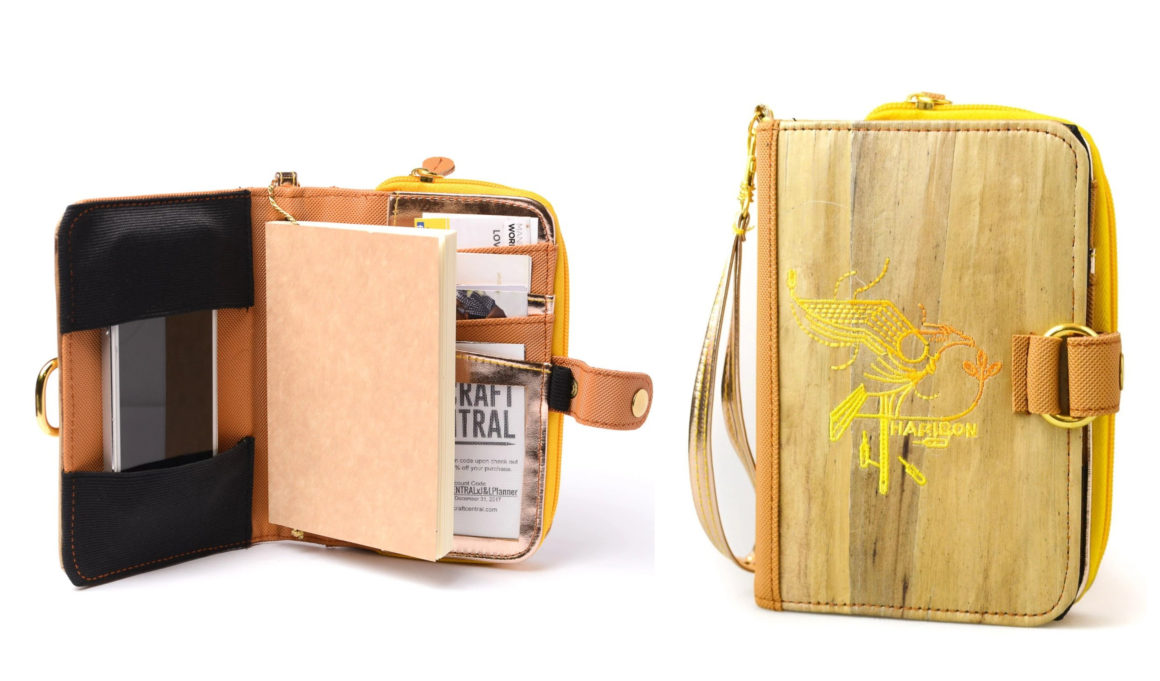 Keep your travel files in place with handy travel organizers that double as wallets. Jacinto and Lirio is a local brand with outstanding products sustainably made from water hyacinth which are considered as pests. Their products are multi-functional, stylish, and conventional pieces.
Their Fuana Mahika Open Dated Vegan Planner features card holders, ID holder, magic wallet, a planner, coin purse, mobile holder, and more.
Order your own travel organizer from Jacinto and Lirio for Php 859!
Packing cubes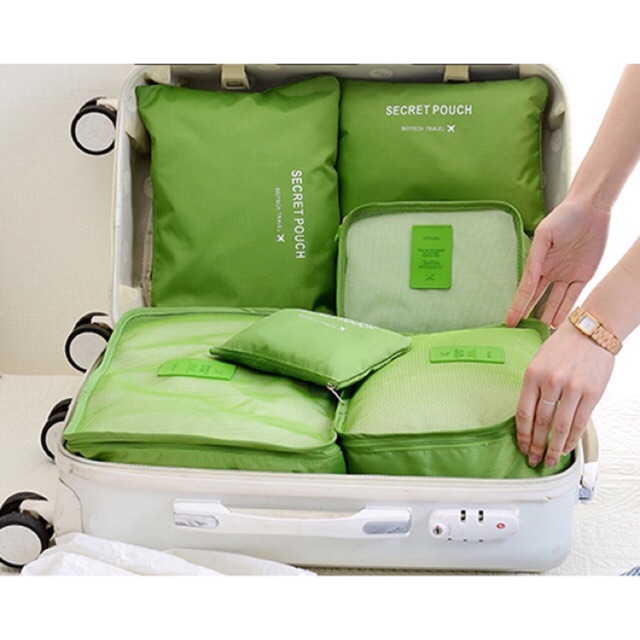 The internet might teach you certain ways to pack through various folding techniques but it won't get any easier than purchasing a set of packing cubes online. These cubes come in different sizes and colors and are suitable for any kind of luggage. Thanks to online sellers, you can easily get a set at such an affordable price.
Purchase yours online from Shopee or Lazada sellers for a price range of Php 125 to Php 400.
A card that gets you to other countries for free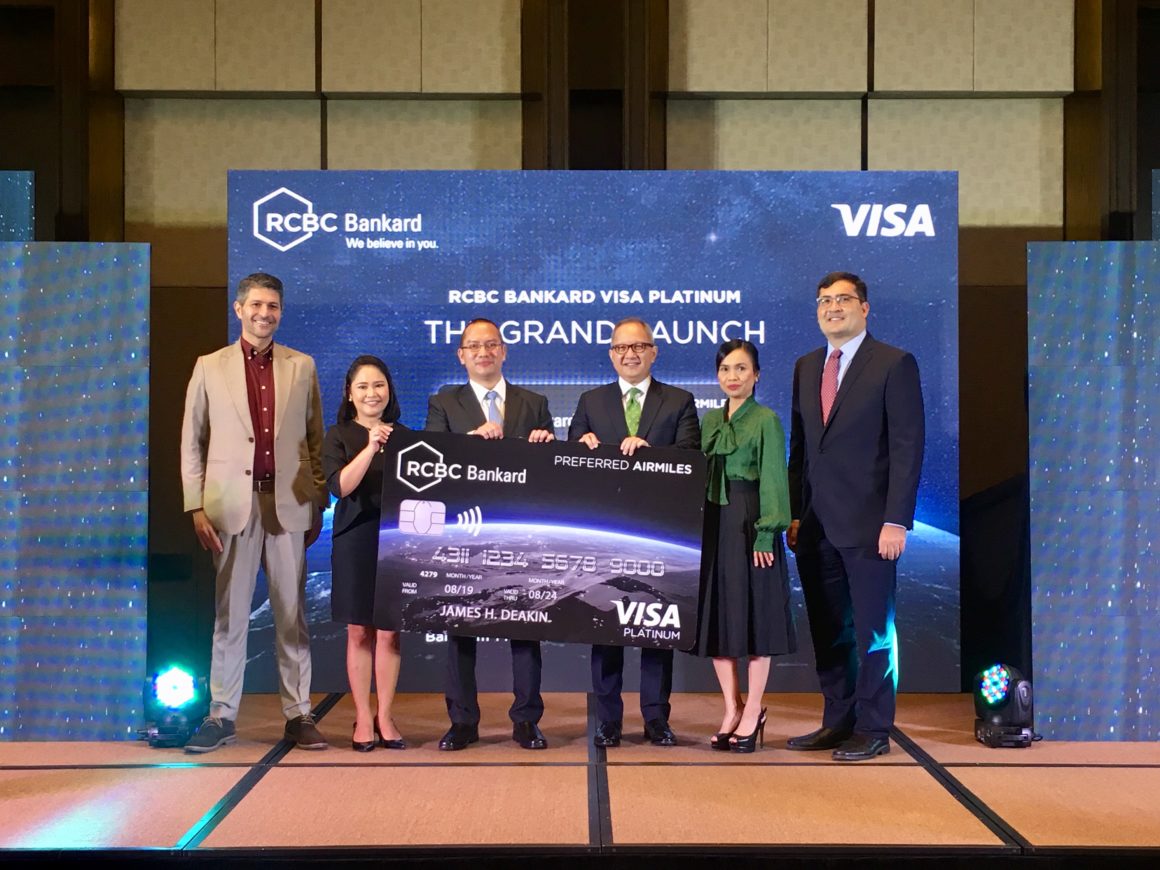 RCBC, RCBC Bankard unveils its latest product in partnership with Visa— the RCBC Bankard Visa Platinum
In photo (L-R):James Deakin, RCBC Bankard Brand Ambassador; RCBC Bankard Chief Commercial Officer, Mylene Bico; RCBC Bankard President and CEO, Simon Calasanz; RCBC President and CEO, Eugene Acevedo; RCBC Bankard Marketing Head, Ma. Angela Mirasol; and Visa Country Manager to the Philippines and Guam, Dan Wolbert
A lot of countries are rapidly transitioning to going cashless. We've all gone through the horror of counting change as fast as we can at a counter, going cashless means easily swiping that card and you're out of there.  A credit card makes traveling a breeze while also entitling you to points convertible to miles for free flights!
RCBC Bankard recently launched their VisaPlatinum card tailor-made for jet setting Filipinos with wanderlust in their veins. The card is packed with travel perks (Airmiles), dining privileges (unlimited access to Skyview Lounge in Terminal 3 or at the Club Manila Lounge in Terminal 1), and access to one-of-a-kind entertainment. Every Php 25 spent abroad or Php 48 locally earns cardholders 1 Preferred Airmile.
The best part is, when you sign up for an RCBC Bankard Visa Platinum, you get a freebie of your choice: 6,000 Preferred Airmiles, Php 5,000-worth of an electronic gift voucher, or Php 5,000 worth of travel credits.
To know more about the possibilities of being an RCBC Bankard Visa Platinum holder, click here.
A travel jacket where you can put all your essentials
The BauBax Travel Jackets line was made with convenience in mind. It comes in a bomber jacket, a sweatshirt, a vest, and a windbreaker in men's and women's sizes. The jacket has a myriad of extremely useful travel features as seen in the photo above. You finally won't have to carry a hefty bag around when you're touring a city!
Get this at baubax.com or at Amazon for approximately Php 9,000 (price varies).
Pocket tools that could fit in your wallet
Utility cards are practical: they have multiple uses and yet you can store it in your wallet for everyday keeping. Ninja Wallet has more than 10 features including an inch ruler, a bottle and can opener, a peeler, screw driver, hex, and more. You can also purchase a credit card size portable folding safety knife, you won't need a bulky Swiss knife for your next adventures anymore.
Anti-theft bag that's environment-friendly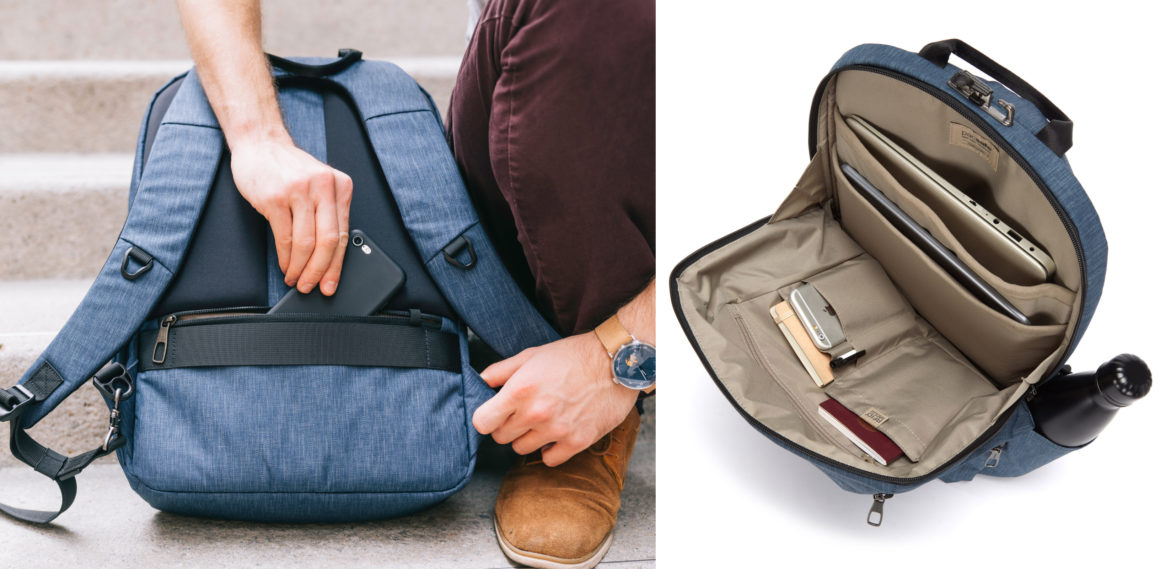 Lifestyle brand Pacsafe has recently introduced their Metrosafe X collection made from recycled plastic bottles. Pacsafe has pledged to reduce global impact without compromising product quality, every bag from the collection is designed for sustainability and durability. The Metrosafe X collection is also made with Pacsafe's signature anti-theft technology. The collection features a Backpack, Compact Crossbody, and a Messenger bag for any type of traveler.
Purchase yours from Pacsafe branches or online at Urbanize with prices ranging from Php 4,890 to Php 7,890.
A smart luggage to charge your phone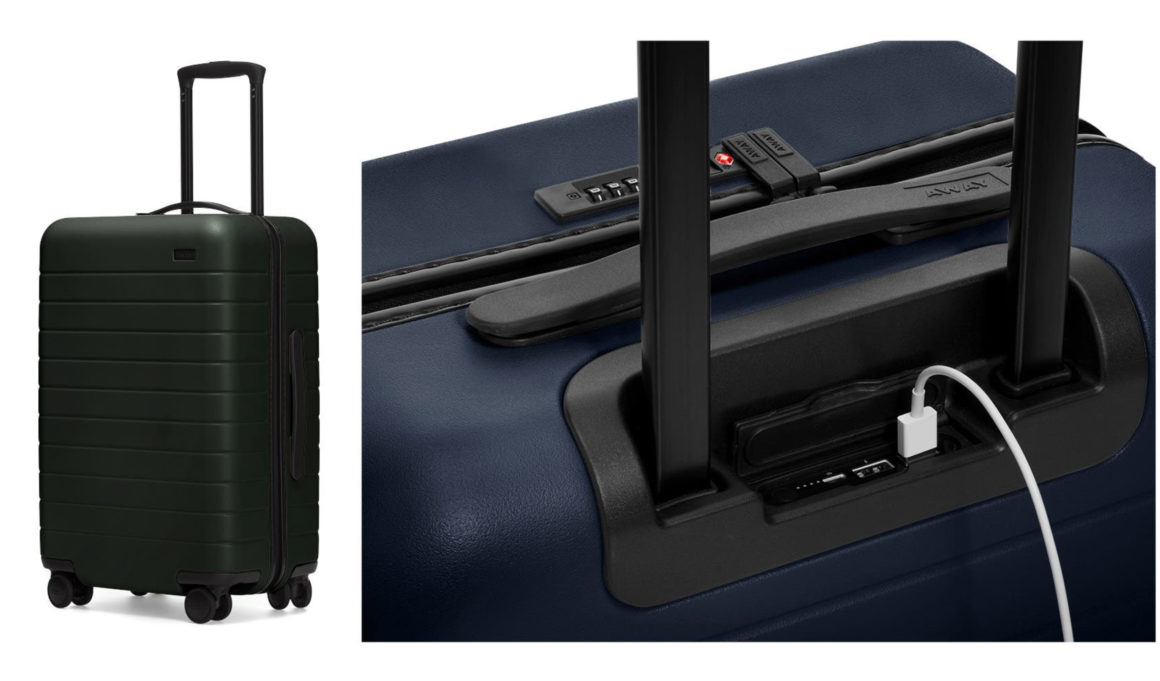 Do away with the stress of looking for a charging port and beating hundreds of other tourists for a slot to charge your gadget. Away Luggage has a line of smart luggage with removable batteries that could charge your phone 5x. You can charge anywhere – in line, while walking, or waiting for your next flight. And did you know Away Luggage is a brand co-founded by a Filipina? Read up on them here!
You can purchase your own Away Luggage with prices ranging from approximately Php 12,000 to Php 16,000.
A handy flask for late night drinking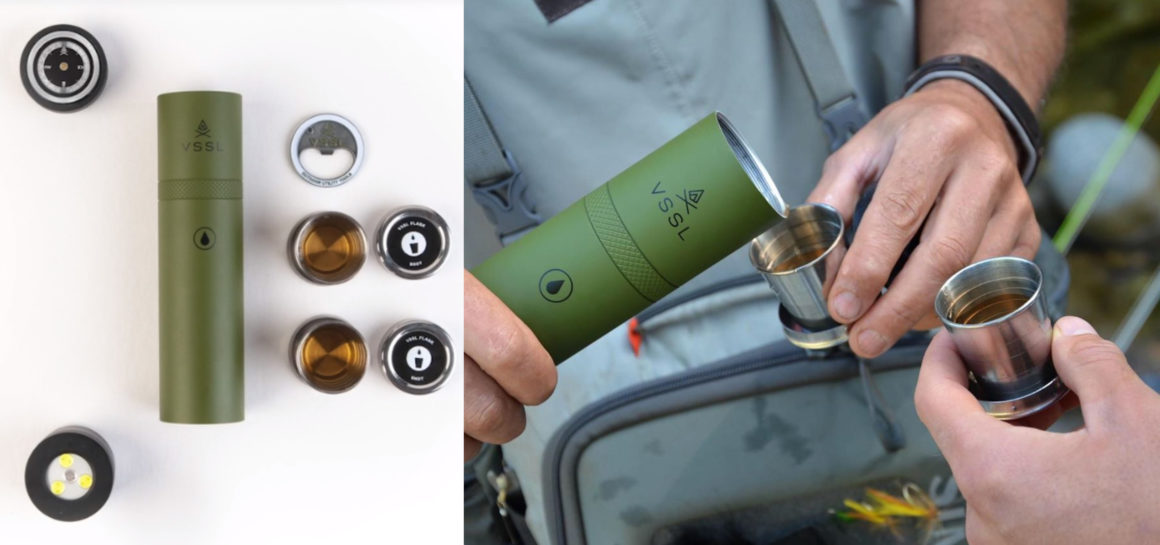 Nature lovers and hike/trek enthusiasts will find this a multi-purpose flask a godsend. The VSSL Flask is perfect for those late nights stargazing with friends or exploring the woods sans horror. The standard flask is equipped with a flashlight, a compass, two collapsible shot glasses, a can opener, and it can hold 9oz of your favorite spirit!
Purchase your own flask here for approximately Php 5,000.
Know any more multi-purpose travel must-haves? Share it with us below!