Your eye area is the most delicate part of your face, the most prone to puffiness, sagging, and wrinkles which are all signs of aging. This is where eye creams play an important part. Finding a great eye cream to include in your daily skincare routine is crucial to battle those later signs of aging. Lucky for us we're living in the 21st century where brands have used the advent of technology to create solutions that target every person's problem. We've listed 8 of the hottest eye creams in the market, read on!
AHC Eye Cream For Face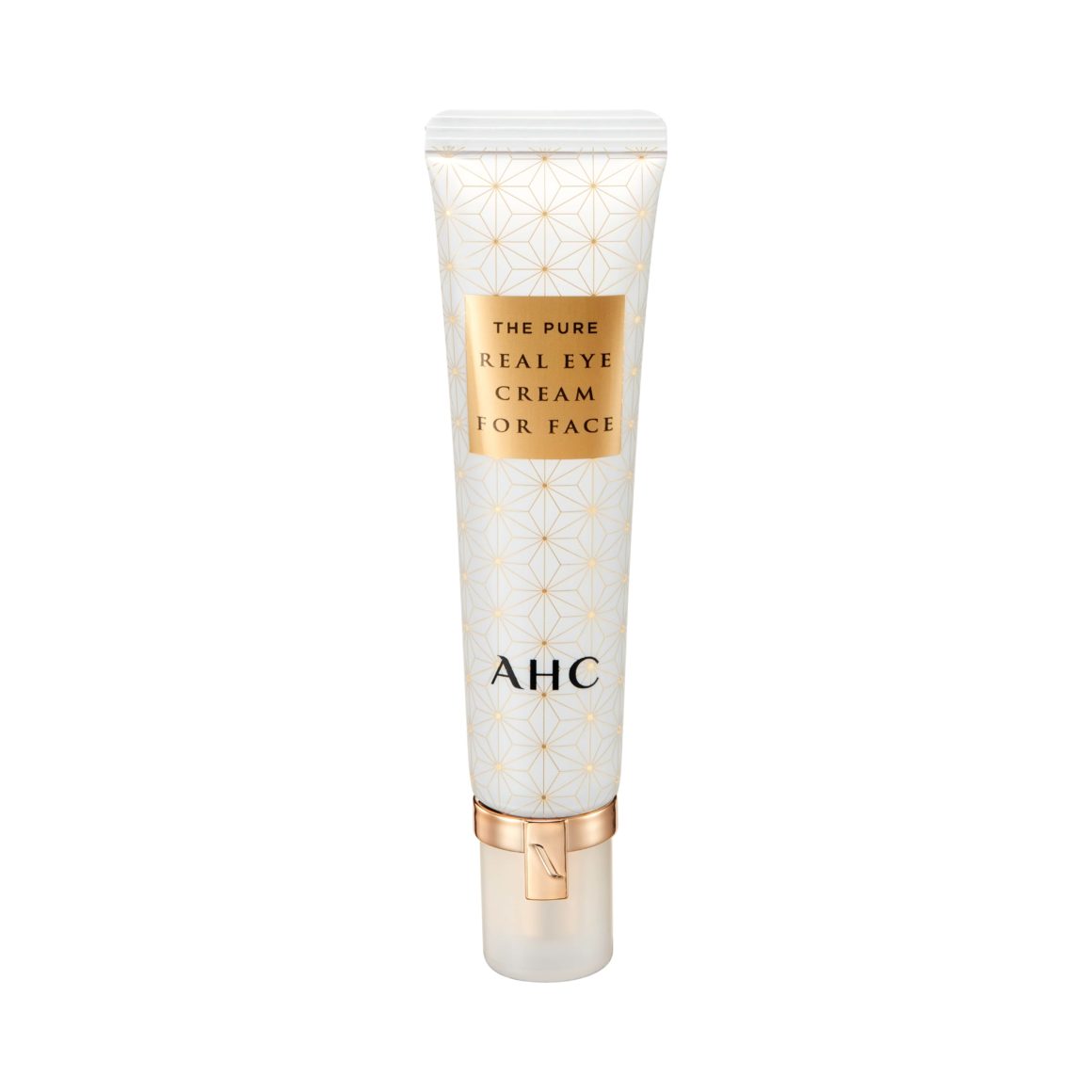 Php 920, Lazada
AHC's The Pure Real Eye Cream for Face is hailed as the number one eye cream in Korea and it's so good and effective, women all over the world fell in love with it! In fact, Oscar-winning actress Anne Hathaway, Korean blogger Aimee Song, and our very own Miss World Philippines Katarina Rodriguez all swear by it.
The Pure Real Eye Cream for Face is packed with vitamins and anti-aging properties to hydrate, nourish, brighten, soften, smooth, and do a whole lot more on your skin. Because Koreans loved it so much, AHC formulated it not just for the eyes but also for the entire face. Grab your own tube available at all Watsons branches nationwide, online through Lazada, or at the pop-up booth at SM Makati Beauty Store.
To know more about AHC's The Pure Real Eye Cream for Face, log on to AHC's Facebook, Instagram, and Website.
Mario Badescu Hyaluronic Eye Cream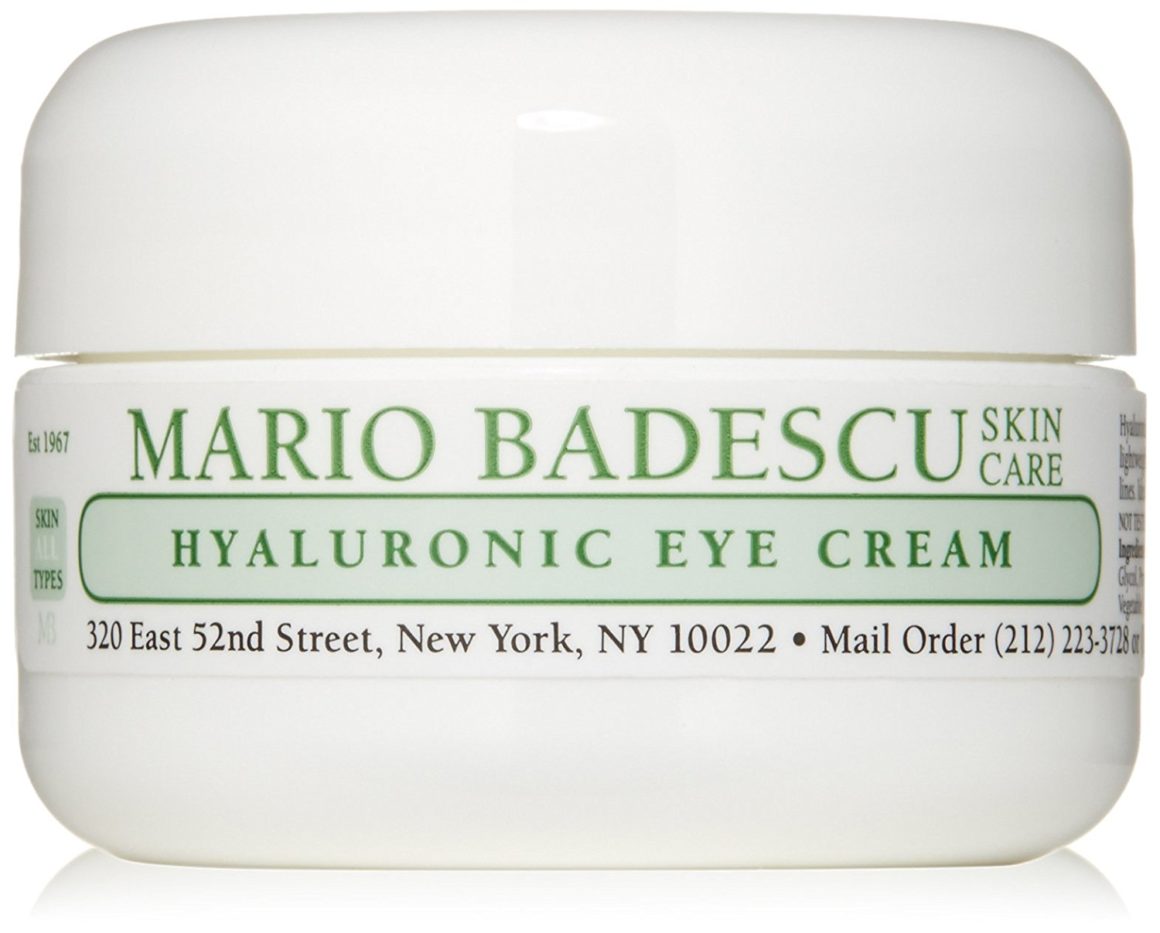 Php 1,005, Sephora
For over 50 years, Mario Badescu has cemented itself as a brand that specializes in quality skin care. Their facial products are designed and formulated to battle acne and hydrate the skin. Mario Badescu's Hyaluronic Eye Cream is made to moisturize the sensitive area around the eyes and minimize the look of dry fine lines. It also contains Aloe Vera to boost radiance and youth.
Innisfree Green Tea Seed Eye Cream
Php 1,249, BeautyMNL
Innisfree is another brand that has generated a cult following with their effective products that are fairly affordable to anyone. Their Green Tea Seed Eye Cream has antioxidants that deeply hydrates skin. It contains 100% squeezed green tea and if you know green tea, you'd know it has a lot of benefits for the skin including protecting your skin from harmful UVB rays that could lead to skin disorders.
Burt's Bees Sensitive Eye Cream
Php 1,595, Sephora
Burt's Bees famous eye cream is infused with softening Cotton Extract and soothing Aloe to pamper and hydrate your delicate eye area. This eye cream is especially formulated for those with sensitive skin so you'll find it gentle, skin-friendly, and perfect for everyday use.
Benefit It's Potent! Dark Circle Eye Cream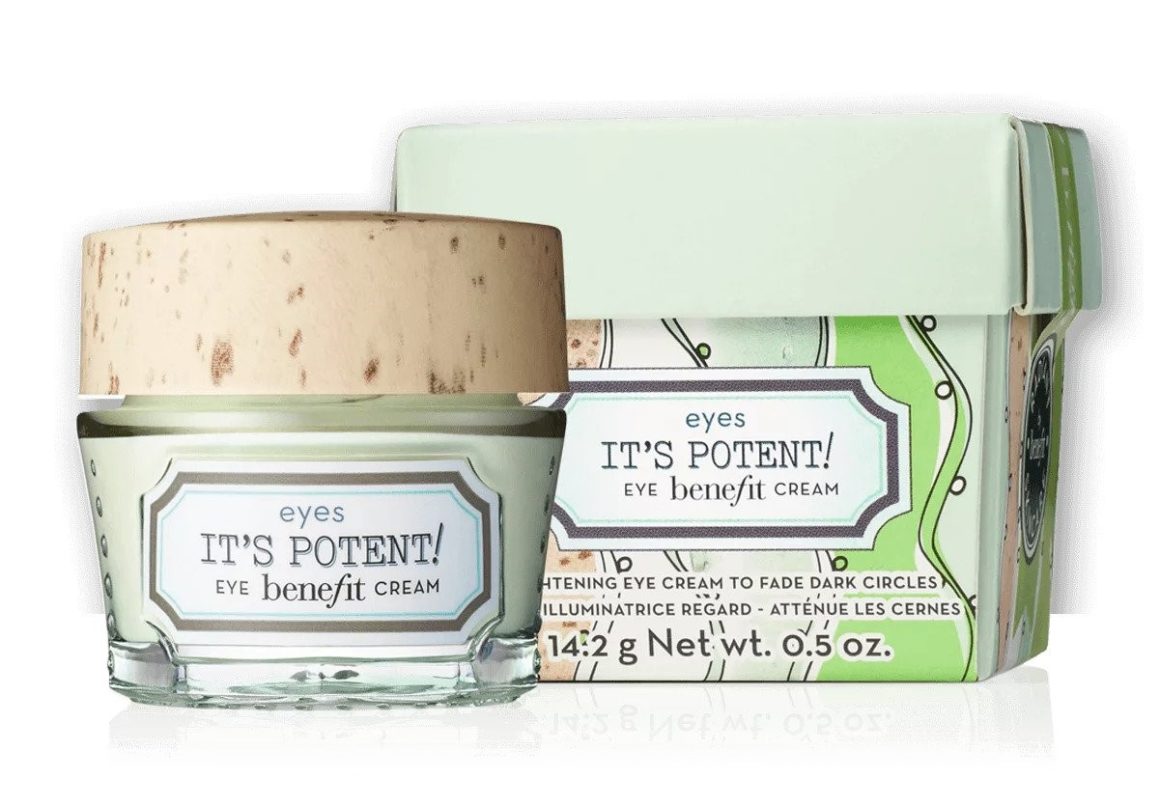 Php 2,100, Benefit
Packaged in an adorable small pot, Benefit's eye cream does more than just serve the looks, it also helps you achieve brighter and younger looking eyes with daily use. The eye cream also contains a peptide complex known to restore elasticity and firmness and hydrating botanical extracts. Apply it delicately around your eyes in the morning to perk those eyes up!
Kiehl's Midnight Recovery Eye
Php 2,425, Kiehl's
For those nights when you're sleep deprived from a project, Kiehl's Midnight Recovery Eye is an essential step to your skincare. Infused with Lavender Essential Oil, Butcher's Broom Extract, and Evening Primrose Oil, the eye cream reduces puffiness, and overtime, dark circles. Wake up to fresher, younger-looking eyes by morning! Kiehl's Creamy Eye Treatment with Avocado is another holy grail product you sure would love.
Sunday Riley Autocorrect Brightening and Depuffing Eye Contour Cream
Php 3,520, Sephora
Especially formulated with caffeine, lutein, horse chestnut, and Brazilian ginseng root, Sunday Riley's eye cream is loaded with refreshing benefits for your skin. It is able to reduce the appearance of dark circles and puffiness giving your eye-area a bright toned-up look. The miracle ingredients also smooth the appearance of wrinkles and expression lines around the eye area.
Drunk Elephant C-Tango Multivitamin Eye Cream
Php 3,775, Sephora
There's a reason the C-Tango Multivitamin Eye Cream is one of Drunk Elephant's best-selling products – it simply does wonders. This eye cream is formulated with potent antioxidants, peptides, five forms of vitamin C cucumber extract, and a whole lot more ingredients all meant to brighten, refresh, and restore radiant skin. The cute packaging would also look great on your skincare shelf!
Got any other holy grail eye creams we should add? Share it with us in the comments section!