Hollywood and the comic industry both say that there's supposedly "a hero inside every one of us." And that's when the reality of the real world kicks in: there aren't that many.
More than just an extended vacation, National Heroes' Day is supposed to be a day to reflect upon what others did to make this country better. This is a short list of Filipinos that exemplify the bayanihan spirit, with actions deserving to be replicated.
8. Gang Badoy (rockedphilippines.org)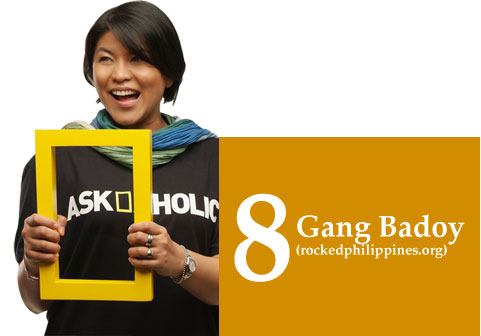 Having founded alternative education-centered organization Rock Ed Philippines in 2005, Gang remains to be active in discussing important issues with the youth by hosting the Rock Ed Radio show on Jam 88.3. One of the 2010 The Outstanding Women in the Nation's Service (TOWNS) as well as a 2010 Ten Outstanding Young Men (TOYM) awardee, Gang continues to be a relevant voice (especially on Twitter: @gangbadoy) on social and political matters concerning the country.
7. Robin Lim (bumisehatbali.org))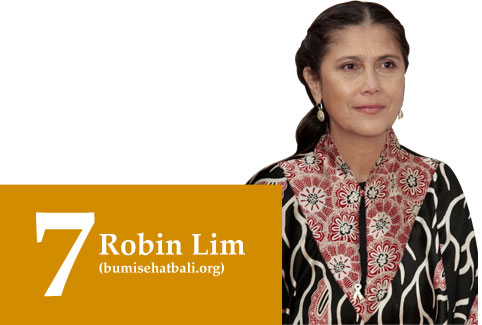 A health and parental rights advocate, midwife Robin Lim or "Mother Robin" to many, founded Yayasan Bumi Sehat (Healthy Mother Earth Foundation) in 1995 to fight the high morbidity and mortality rates of mothers and infants in Indonesia. Her health clinics offer free pre-natal care and other medical and birthing services to low-income Indonesian women. These efforts toward child birth have won her the 2011 CNN Hero of the Year title.
6. Tony Meloto (gk1world.com)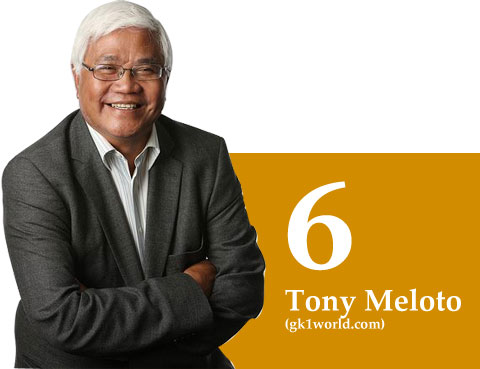 When Antonio "Tito Tony" founded Gawad Kalinga in 1995, nobody really expected this community-development foundation to become this big, with now a grand mission to end poverty for 5 million families by 2024. Today, Tito Tony has introduced the GK model to alleviate poverty to other developing countries like India and Columbia.
5. Kesz Valdez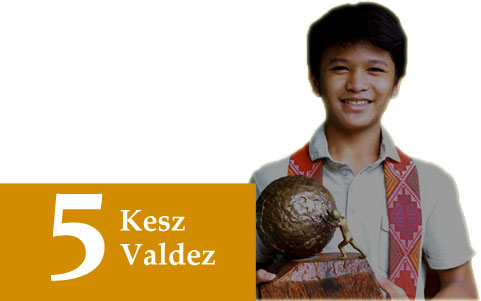 At age seven, Kesz was able to start his Caring Children organization that provides the basic needs of 10,000 street children, having been from a poor and depressed background himself. Now at 13-years-old, the Cavite-born is one of three nominated for the 2012 International Children's Peace Prize, to be awarded by Nobel Peace Prize winner Desmond Tutu on September 19th.
4. Efren Penaflorida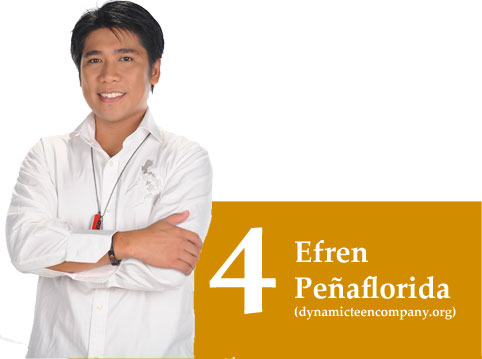 Currently known for the "pushcart classroom" program, Efren and his friends started the Dynamic Teen Company youth group in 1997 to promote education in the slum areas of Cavite. Graduating from college with honors, Efren pursued with his advocacy, (taking Kesz Valdez under his wings in the process) which eventually earned him the prestigious CNN Hero of the Year award in 2009.
3. Manny Pacquiao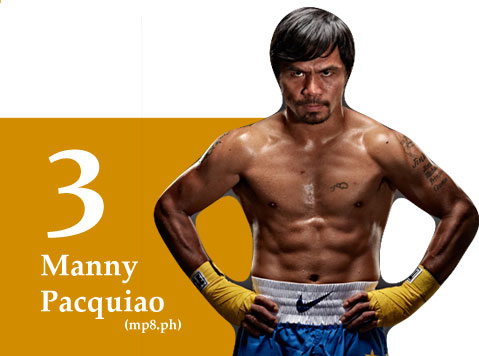 A true epitome of a Cinderella story, Manny "Pac-Man" Pacquiao's started with a poor background that led him to boxing at a very young age. The achievements of the Gen. Santos-native in pro-boxing (and beyond) have had the Filipino masses look up to his rousing feat to success. Regarded as the World's Best Pound-for-Pound Fighter by several prestigious international sports bodies, Manny looks to remain as the country's national sports icon even if decades after his career has ended.
2. Gerry Ortega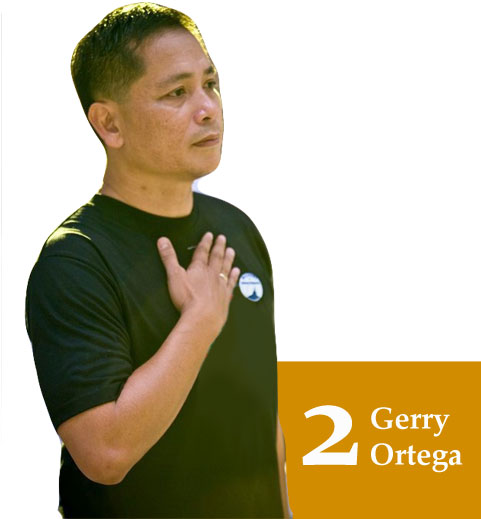 The late environmental activist, journalist, and politician Gerry Ortega DVM was assassinated on January 24, 2011 reportedly due to his anti-mining advocacy in Palawan. The vocal veterinarian, who campaigned for crocodile farming in 1988 for Puerto Princesa, became the project director for ABS-CBN Foundation's Bantay Kalikasan-Palawan that launched at least five eco-tourism projects. In January of last year, Doc Gerry spearheaded the Ten Million Signatures campaign after the Palawan Council for Sustainable Development (PCSD) approved of the large-scale mining in his province. He was shot in the back of his head later the same month. (Visit no2mininginpalawan.com for more info.)
1. Jesse Robredo, DILG Secretary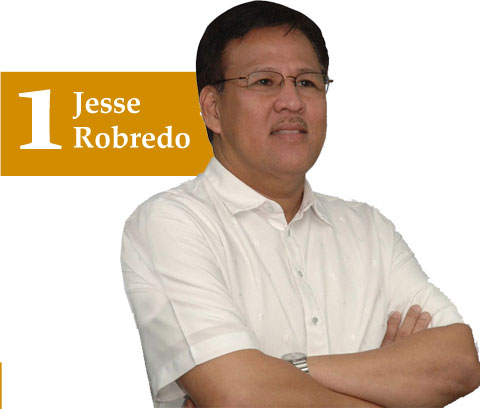 Here we go. Everyone knows who Jesse Robredo was: The caring mayor who personally swept the streets of Naga City in the wake of a Typhoon's destruction. The innovative multi-awarded public official who showed that yes, the people can trust its elected politicians to do the right things. The hardworking DILG secretary who pushed through reform even in the face of underwhelming political support. Yet Robredo won hearts through his down-to-earth demeanor, which saw him playing pickup basketball right outside his Naga home, and join crowds of trabahadors and simple farmers during the annual Peñafrancia fiesta.
Who do you consider a modern Filipino hero? Share in the Comments Section below.