Everyone hates the current traffic situation. Who doesn't? Our LRT/MRT system is shackled by technological limits and electrical fires, our buses are as dangerous as ever, the jeepney is in the middle of being slowly phased out amid much controversy, and the costs for taxis and TNVS services like Grab are turning exorbitant by the day.
Consider all of that, and it makes sense why most people would rather own a car if they can afford it, adding to the writhing mass of flesh and metal on the roads every single day. And while the cars multiply exponentially, the sizes of our roads clearly do not. Solutions need to be found.
But not all solutions are created equal, and a lot of the ones floated about recently are simply the product of people who are clearly out of touch with the daily reality of the average Filipino's transportation woes. With the majority of these ideas focused on EDSA, here now are just 8 proposed solutions to the crisis that are just so mind-blowingly ridiculous.
Business-Class Coaches
Proposed By: Senator Grace Poe
The Idea: For a premium price, business-class coaches can be installed in the MRT/LRT lines. As it costs more, it would help operations costs along, and will be something certain people might be willing to spend extra on.
Why It's Ridiculous: There's a very good reason why a premium option like this is simply not a good idea, other than the obvious logistical difficulties of having to prevent other people from just loitering their way into business class—it doesn't solve the fact that transportation is getting costlier while it's getting more difficult to move about. Senator Grace Poe clearly doesn't realize that business class is literally not an option in any metro rail system anywhere in the world, and for the most obvious of reasons.
Make EDSA One-Way
Proposed By: The MMDA
The Idea: If all lanes for EDSA were dedicated in one direction and only one direction, the flow of traffic there would be nearly continuous, right? Right? Senator Sotto seems to agree with this one.
Why It's Ridiculous: EDSA is an 8-lane thoroughfare with close to 400,000 vehicles passing it daily. The closest thing to do that is C5's four lanes. You remove half those vehicles half the time, and they will end up everywhere else. And unlike EDSA, these smaller roads will not be prepared for the influx of 200,000 more vehicles than they had before.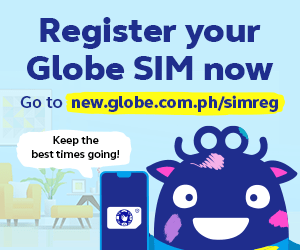 Road Diet
Proposed By: The MMDA
The Idea: By shrinking the current lanes along EDSA by three meters each, EDSA can create two new lanes, making it possible for more cars to pass through!
Why It's Ridiculous: Yeah, about that. Narrower lanes are a known speed trap. It reduces speeds overall, resulting in even slower travel time for cars traversing EDSA. If people decide to ignore this obvious tradeoff, then the consequences are worse: more accidents will lead to heavier traffic disturbances.
Cable cars
Proposed By: DOTR Secretary Arthur Tugade
The Idea: Remember when we made jokes about Hotwire transportation to solve our traffic woes? Well, this is them taking that joke seriously.
Why It's Ridiculous: Prior to any sort of feasibility studies which only occurred literally six days ago, Secretary Tugade has been dreaming about using cable cars for the whole metro since 2016. Considering our weather situation and the sheer number of people who have to fall in line for this to work, it's a logistical nightmare—and is exactly why studies now show that this idea could only work for "a section" of the metro. Not quite the savior that it's hoped to be, is it?
24-hour workday
Proposed By: Presidential Spokesperson Salvador Panelo
The Idea: If half the people are going to work while the other half are resting, then a 24-hour workday will naturally reduce the number of cars on the road at a given time, since day and night shifts means the traffic will be halved in theory.
Why It's Ridiculous: We know by now that the night shift causes countless health issues. Subjecting half the working population to that by default seems to miss the forest for the trees if easing traffic also means an upsurge in health issues for the unlucky ones who have to work in the middle of the night—not to mention the possibility of nocturnal criminal activity also increasing due to this inane proposal. There's a reason nobody else in the world is doing this, good sir. 
Car-coding by brand
Proposed By: The MMDA
The Idea: Aside from number coding, let's classify cars according to their brand and keep them off the road during specific days!
Why It's Ridiculous: Did you know that Toyota has 43% market share in the entire country since 2016 for private vehicles? This means that either Toyota needs to be banned twice a week from these roads and by yet another arbitrary division, or that one day where Toyota is gone just ruins the day of 43% of private vehicle owners who chose Toyota as their brand of choice. Whoops!  
Banning private vehicles along EDSA
Proposed By: Caloocan Rep. Edgar Erice
The Idea: Ban private vehicles from EDSA. Hooray! No more EDSA traffic!
Why It's Ridiculous: Remember what we said about these cars disappearing from EDSA ending up everywhere else? Well, this is exactly what we're getting with this one. Hooray! No more EDSA traffic, but hella lot more EVERYWHERE ELSE traffic! 
Emergency powers
Proposed By: Secretary Tugade
The Idea: To solve the traffic problem, let's give the president emergency powers to make snap decisions he couldn't otherwise make. Let's give him even more unchecked powers to do as he pleases. What could possibly go wrong?
Why It's Ridiculous: Listen. If your employee promises to finish something in 3-6 months then sheepishly looks at you three years later with nothing to show for it, will you give him a raise and even more power to accomplish the task he clearly couldn't? Well, remember that the people under the president are likely the people who will tell him how to use his emergency powers to solve the problems—and they're all over this list.
And we doubt they have ever experienced being a commuter.
*The views and opinions expressed in this article are solely those of the original author. These views and opinions do not necessarily represent those of the 8List.ph.