You'll never know if you've got a knack for something until you've tried it. Our Pinoy directors are certainly one to attest to that, with talent that knows no bounds, as they churn out films for the mainstream market, festivals abroad, or simply for their personal creative pursuits.
Here's a list of directors who've made waves with their recent projects, and a look back at the first few films they've produced:
1. Hannah Espia
Right now, she co-directs the upcoming teleserye The Promise Of Forever, which stars Paulo Avelino, Ritz Azul, and Ejay Falcon. But it was her first feature indie film, Transit, with Jasmine Curtis-Smith in the lead role, that got her noticed. Transit won Best Film at the Cinemalaya in 2013.
2. Brillante Mendoza
His film Ma'Rosa made noise internationally, but even more here as it won Jaclyn Jose our first best actress win at Cannes and us Pinoys couldn't have been more proud. But before Ma'Rosa was an impressive roster of films by Mendoza, slowly gaining recognition overseas. One of the first ones was Masahista.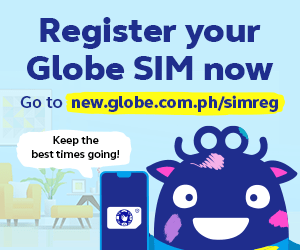 3. Giancarlo Abrahan
He co-wrote in Transit, plus five other films, including his first feature, Dagitab, which won him Best Director at the Cinemalaya in 2014, among other awards and nominations here and abroad. Early this year was the release of I'm Drunk I Love You, which he co-wrote with director J.P. Habac.
4. Eduardo Roy, Jr.
Pamilyo Ordinaryo will soon get its theater run again, and rightly so, as the film has already had 11 wins and 16 nominations to date. Already his third full-length feature, Roy's preceding films, Quick Change and Bahay Bata, have also been widely lauded, with global recognitions and an international premiere at the Berlinale International Film Festival.
5. Petersen Vargas
His film 2 Cool 2 Be 4gotten, starring Khalil Ramos and best supporting actor winner Jameson Blake, was Best Picture at last year's Cinema One Originals.
Vargas also joined the Cinemalaya film festival in 2015 and won Best Short Film for Lisyun Qng Geografia. He also co-wrote for Sakaling Hindi Makarating with director Ice Idanan.
6. Antoinette Jadaone
She had Six Degrees of Separation from Lilia Cuntapay as her first feature and entry to the Cinema One Originals competition, but it was That Thing Called Tadhana that was her claim to fame.
Jadaone's transcended beyond the indie scene, starting with the hit On The Wings Of Love with JaDine, plus other commercial films produced by Star Cinema.
7. Jun Robles Lana
His recent film Die Beautiful was one of the eight chosen entries in last year's controversial Metro Manila Film Festival. Lana has previously won in the said festival for Muro Ami in 1999 and Jose Rizal in 1998.
Jun Lana is also the director of Barber's Tales, which competed at the Tokyo International Film Festival in 2013, before being given a commercial release here the following year.
8. Lav Diaz
Last year, Lav Diaz's Ang Babaeng Humayo, starring Charo Santos-Concio and John Lloyd Cruz, made headlines as it won Best Film at the Venice International Film Festival.
Diaz's directorial debut can be traced as far back as the 1990s. He is known for his internationally-acclaimed films that use a non-linear approach in storytelling, and usually lasts for more than four hours.
Did we miss anything? Tell us about them below!