Do you want your mom to feel like a queen on her special day? Give her the royal treatment when you take her to experience the luxurious treatments at Salon Beauvoir!
Consistently on the list of the top ten salons in Metro Manila, , Salon Beauvoir is every lady's happy place. Its posh, Parisian-themed interiors exude sophistication and lets your mom know immediately she's in for a special time.
Here are some ways Salon Beauvoir can help you give your mom the ultimate pampering experience on her special day.
8. Davines hair color and highlights for a new aura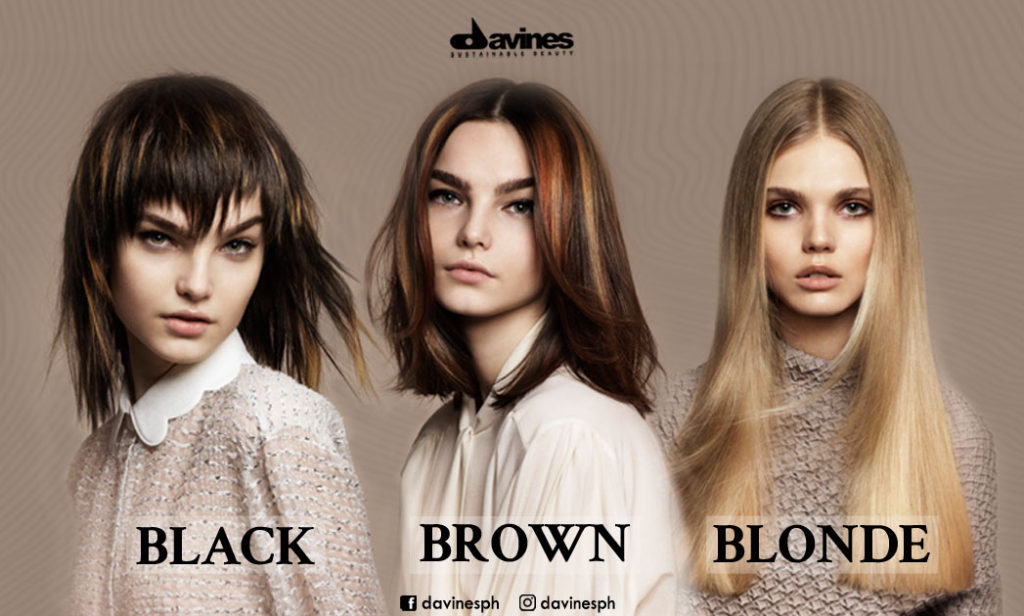 Salon Beauvoir uses only high quality brands such as Davines, an Italian line of hair color and treatments which offers environmental-friendly products that are nature-based, so it's guaranteed safe for your hair.
Ms. Monette Rivera, the salon's perky creative director, says that your hair color depends on your skin tone and the hairdresser's creativity.
To give your mom an even more stylish look, try highlights. Ms. Monette suggests that you choose two or more colors for a multi-dimensional pattern, usually a combination of warm and light on a brighter base. Some of her recommended  color combinations   are light ash blonde with golden copper and light ash beige blonde with plum. Color combinations are important because "every hair has a story."
Hair color starts at P2,000 while highlights start at P2,750 for 1 color.
7. A Chic haircut for a younger look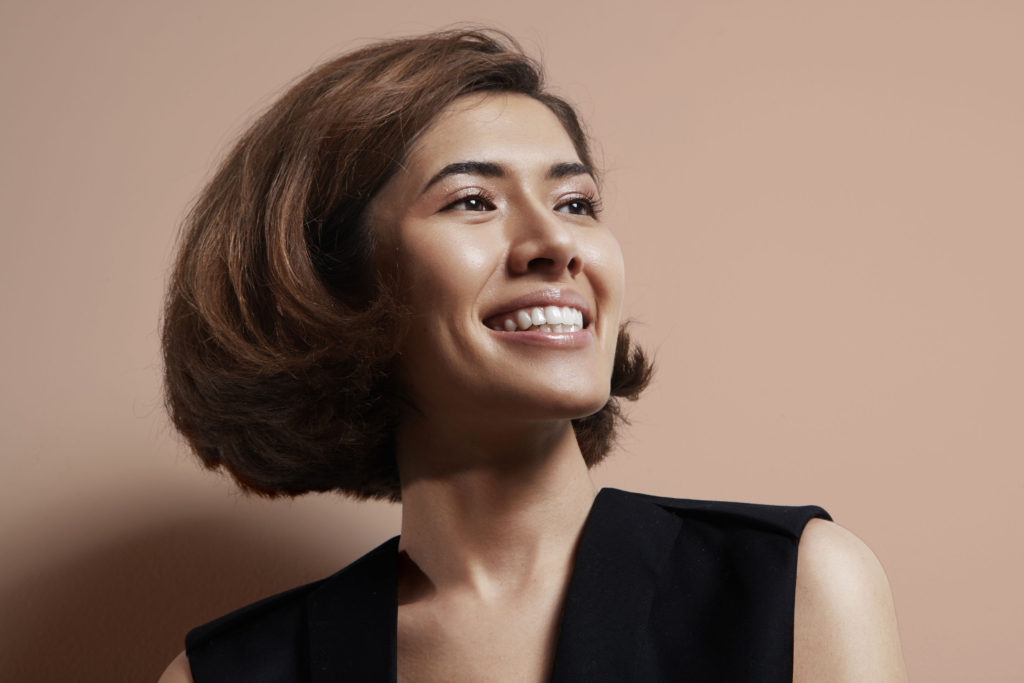 A new hairstyle boosts confidence and gives a positive mood, so put a big smile on your mom's face by giving her a new haircut. Mr. Benz Canlas, Salon Beauvoir's hair stylist and make-up artist, recommends a long bob and below-the-shoulder hairstyles for a chic and youthful look. Since it's the hottest season of the year, a pixie cut is also an ideal style especially for busy moms who want "wash and wear" hair.
No worries if your mom is still undecided on her new hairstyle, Salon Beauvoir's team of professional and award-winning stylists will help her achieve the look she wants.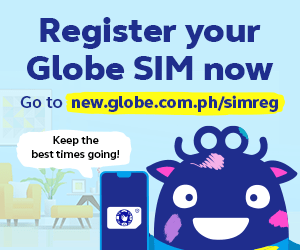 6. Sothys Paris facial for that youthful glow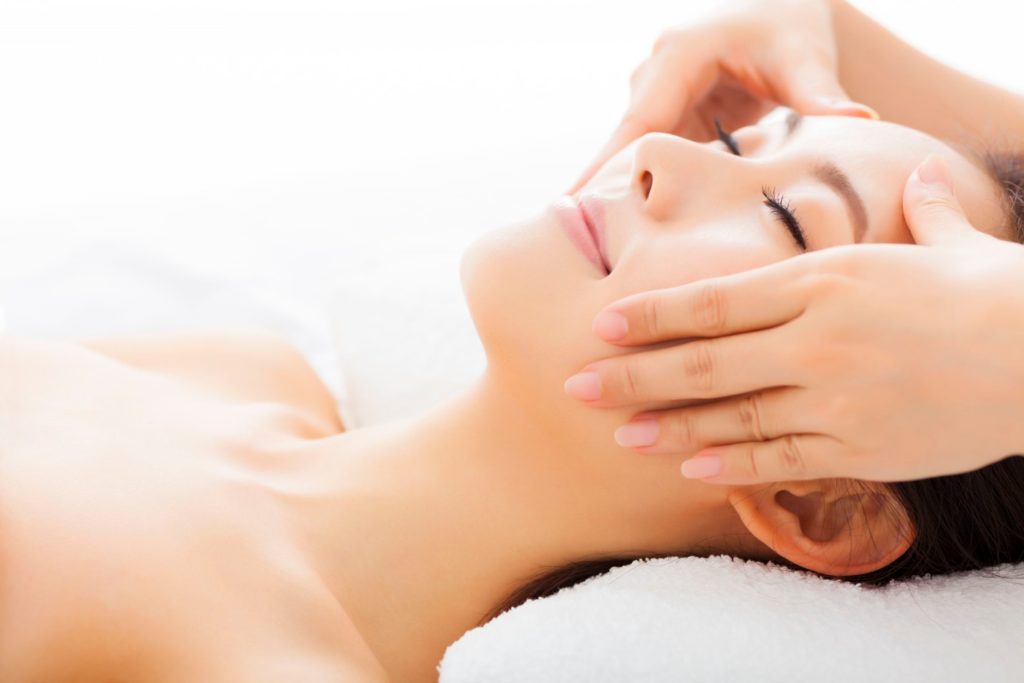 Sothys is a high end, specialized French brand that offers a wide variety of high performance skin products. This hard to find brand is available at Salon Beauvoir for its facial service.
The salon's facial and waxing expert, Susan Cervantes, recommends the Sothys Paris facial for busy and stressed moms. The relaxing treatment will instantly give moms smooth, glowing skin.
Sothys Paris facial costs Php 1500 and the process takes about 45 minutes to 1 hour.
5. Paraffin treatment for her hands that work all day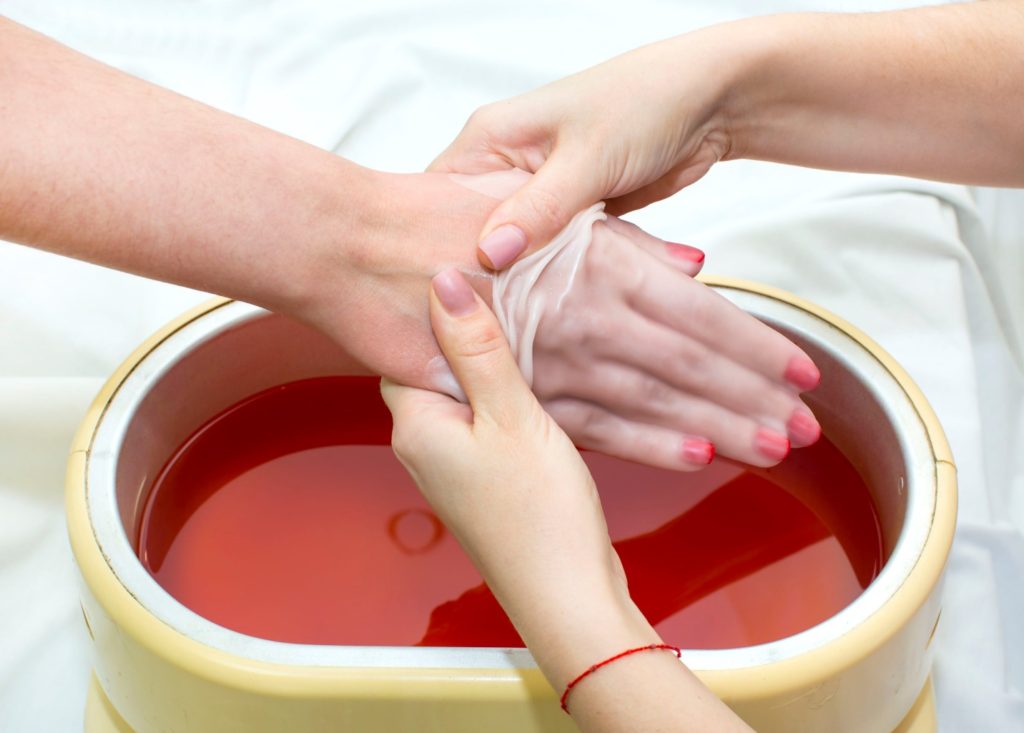 Our moms tirelessly use their hands to attend to our needs, and now it's time to give those hands a break. Have them try the salon's paraffin treatment, a wax-based treatment which provides heat therapy to relieve stiff muscles and soothes joint pain. Not only does it improve circulation, its combination of oil and wax also makes the skin soft and smooth. Plus, feet paraffin is also available for mom's tired soles.
Hand paraffin costs Php 450 while feet paraffin is at Php 600.
4. Emergency Rescue for dry or damaged hair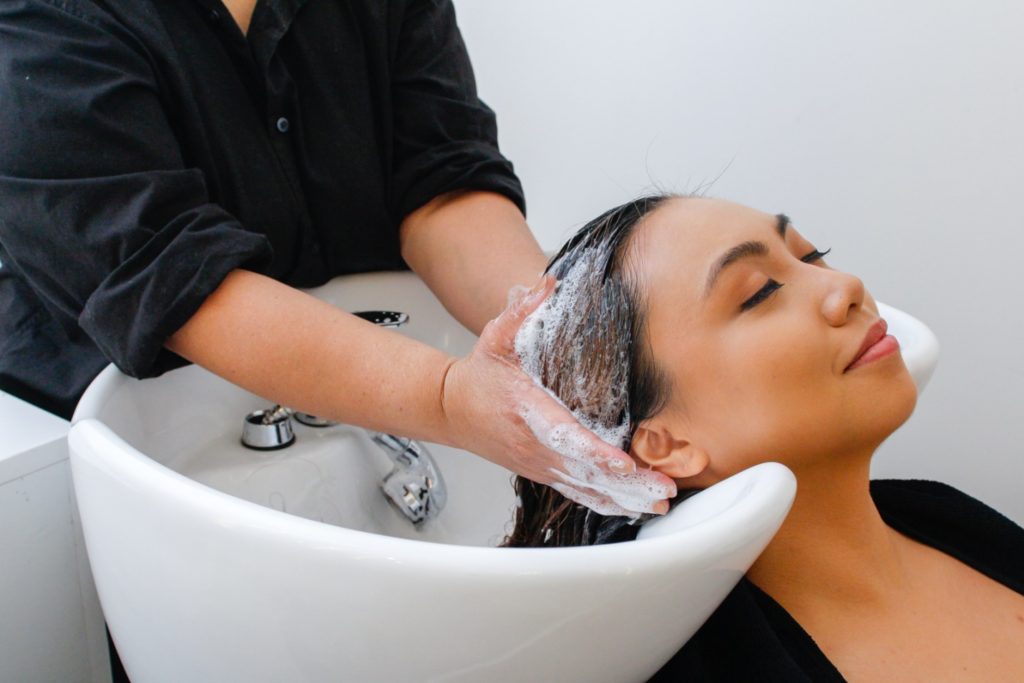 Now here's something for busy moms who don't have enough time to spend a whole day at the salon. Emergency Rescue offers a quick fix for tired hair caused by frequent coloring and bleaching. This treatment has anti-dry properties and uses a revitalizing shampoo to bring back the hair's natural bounce and built. And hear this: Salon Beauvoir uses the inverse hair conditioning system, which is technically a flat iron that releases ice instead of heat, to prevent hair damage while locking in the treatment.
Emergency Rescue starts at Php 1700 for short hair.
3. Bosley Hair Growth and Revitalizing Shampoo for hair regrowth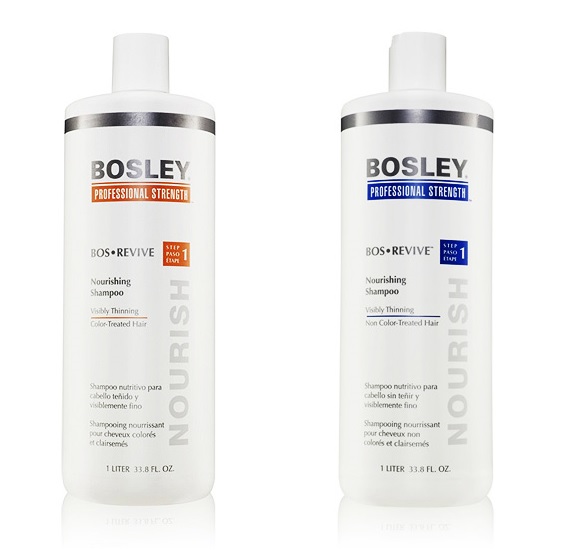 Most moms are prone to hair loss due to stress, and it can do damage to their self-esteem. To help revive their hair to its former glory, Salon Beauvoir also offers in-salon treatments and retail products for specific hair care needs. For hair regrowth, the salon recommends Bosley Professional Strength, a trusted provider of hair transplantation products and services. Their products thicken the hair and encourage growth from the roots, giving it a more natural look.
Bosley Professional Strength shampoo costs Php 1500 for 300 ml and Php 1650 for the 300 ml conditioner.
2. Hair and make-up for mom to look her best on her special day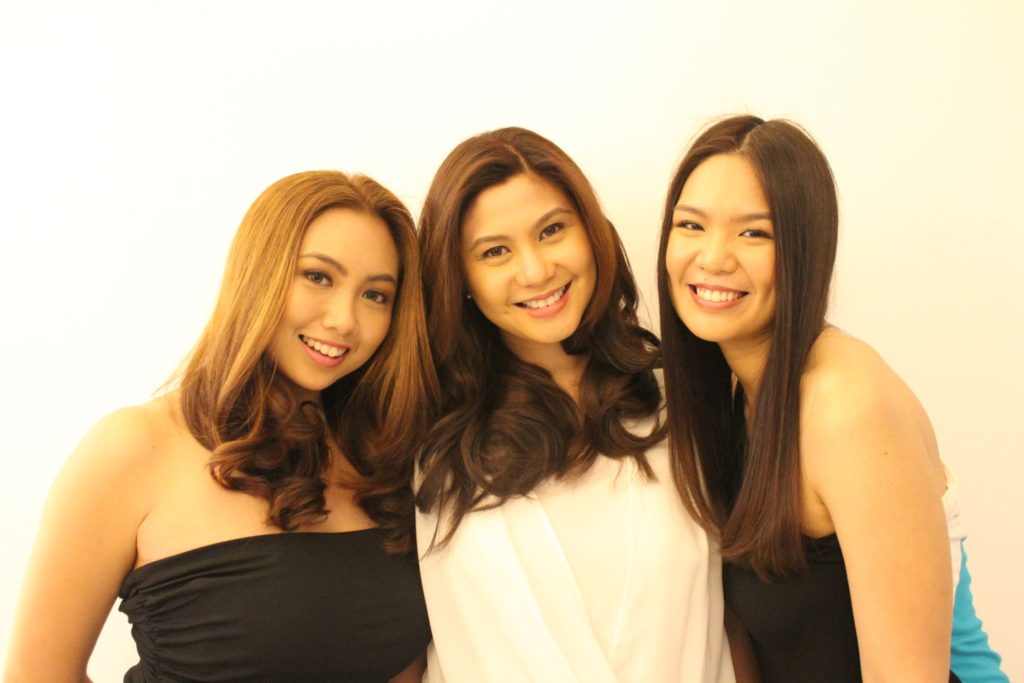 Make your mom truly feel like a queen with a complete makeover from the salon's topnotch stylists. Topnotch hair and make-up artist  Benz Canlas, recommends light colors like brown and bronze, and light contour to bring out and enhance their natural beauty. He suggests big beach waves or flat iron with curl for the hair to achieve a glamorous look. But if your mom wants a specific look, the salon team can definitely deliver.
See his works on Instagram.
Hair and make-up starts at P1900.
1. Manicure-Pedicure-Davines Hair Spa for an all-around pampering treat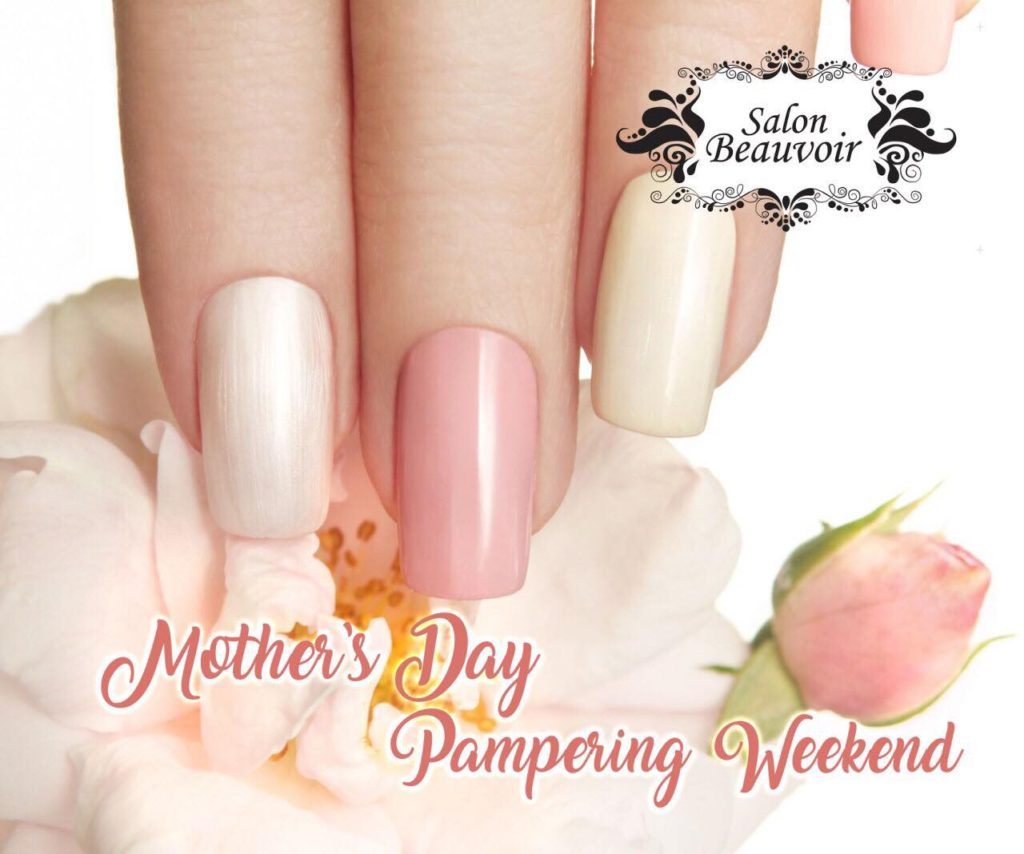 On May 13 and 14, Salon Beauvoir will offer an all-around service for both moms and daughters to enjoy. You can avail a package of manicure, pedicure plus Davines hair spa for only Php 1200—that's 53% off! Spend your mother-and-daughter bonding session over nail polish and hair treatments at this high-end relaxing salon. Be sure to book your appointment for this weekend!
Salon Beauvoir has two branches in Makati and BGC. Makati branch is located at Upper ground floor, Somerset Olympia, 7912 Makati Ave. while the BGC branch is at 11th Ave cor 32nd St, BGC (Park Triangle near Kidzania). View their price list here. (Makati: T.904-5154 I BGC: T.946-3128)
  Which service would you like to gift your mom this Mothers' Day?