To fan girls, Wattpad is a platform for fan fictions. However, if you delve deeper there's a whole world of charming bad boys, possessive billionaires and other kinds of men that will suit each girl's greatest fantasies.
Here are 8 Wattpad authors that we had grown to love through out the years.
Neilani Alejandro [sweetdreamer33]
If you're the kind who's attracted to those passionate, sexy and domineering fictional male characters, then sweetdreamer33 is your cup of tea. A mother and a wife, it's no wonder that Neilani knows exactly how to catch her reader's hearts.
View this post on Instagram
Her most popular works were "My Possessive Billionaire" and "The Girl He Never Noticed."
View this post on Instagram
Jonah Mae Pacala [jonaxx]
Jonaxx is a kindergarten teacher whose writings continue rise through the trending hashtags on Twitter every time she updates. If you ever want to read her works, you better prepare yourself for a lot of tear-jerking feels and heart-stopping confrontations.
j o n a x x
g i r l
q u e e n
j o n a h
m a e pic.twitter.com/gaOABjgY4w

— The Jonaxx Style (@thejonaxxstyle) September 17, 2019
Her "Until" trilogy continue to garner attention and praise from both her fans and new readers.
View this post on Instagram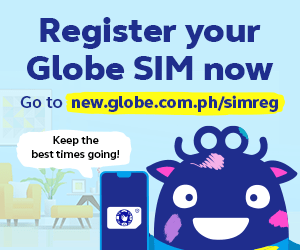 Louisse Carreon [fallenbabybubu]
If her username didn't make you go "Aww", fallenbabybubu's stories surely will. Her heroes range from the sweet, campus heartthrob to the cool, handsome jerk–no matter, they're sure to make you fall in love.
View this post on Instagram
One of her most popular stories is "A & D" which was inspired by the best-friend-to-lovers concept of Taylor Swift's "You Belong With Me".
View this post on Instagram
Aly Almario [alyloony]
One of the most remarkable authors in the world of Wattpad, alyloony is one of the names that immediately comes to mind at the mention of the platform. With her good sense of humor, enticing story lines and lovable characters, Ate Aly's stories are guaranteed to put you in a roller coaster of emotions.
View this post on Instagram
Her most popular work, "Operation: Break the Casanova's Heart", was turned into a series which starred Ella Cruz and Julian Trono as the iconic cat-and-dog couple, Stephen and Naomi.
View this post on Instagram
Ann Lee [purpleyhan]
Enter the world of purpleyhan's stories where fantasy and mystery are intertwined. Purpleyhan is most lauded for her world-building skills, giving her characters unique and remarkable abilities that readers just can't help but love.
View this post on Instagram
Her most renowned work, "Tantei High" had a lot of us hooked with its mysterious plot. If you haven't got enough of the thrill from that story alone, then you should check out the rest of its surrounding plots within the "Erityian Tribes Series" and "Erityian Tribes Novellas".
View this post on Instagram
stupidlyinlove
The mysterious author who managed to hide her face from the world, stupidlyinlove will bring you to her world of sweet romance that will make you hold your breath with every swipe of a page.
— 👑 stupidlyinlove 🌹 (@stupidly_inlove) October 20, 2017
Her most remarkable work, "Unlucky I'm In Love with My Best Friend" was published and soon adapted into a TV series under TV5's Wattpad Presents.
View this post on Instagram
Ilyn Anne Danganan [iDangs]
If you're into the high school teen drama genre iDangs' stories are the ones to immerse yourself in. Filled with headstrong girls and charming boys, iDangs' stories are as chaotic as they are lovable.
View this post on Instagram
Her most beloved works are within the "Teen Clash" series that told the story of love and friendship that spanned for two generations.
View this post on Instagram
Denny R. [HaveYouSeenThisGirl]
She made us laugh, she made us cry. She one of the OG authors who had introduced us to the world of Wattpad. Her good sense of humor and creativeness reflected on every character that she had introduced to us.
Her most popular work, "Diary ng Panget" is still one of the most popular stories that came out of Wattpad and had been brought to life in the silvers screen starring Nadine Lustre, James Reid, Andre Paras and Yassi Pressman as the four beloved main characters.
View this post on Instagram
Who's your favorite Wattpad author? Tell us about them below!