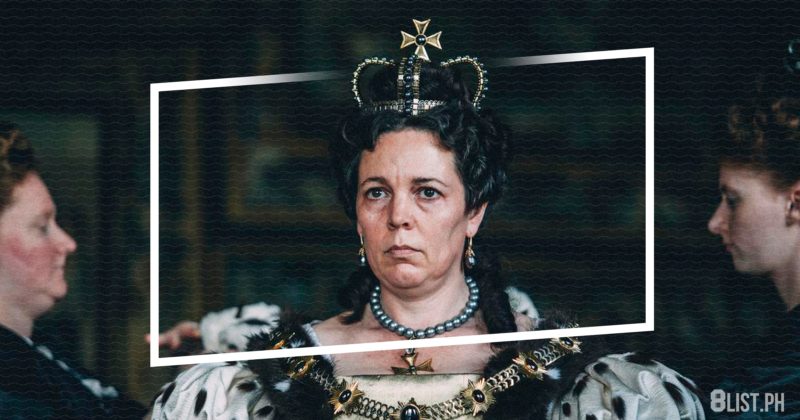 You've probably heard of The Favourite, which is nominated for 10 Academy Awards this year, and one of the most enjoyable experiences you will ever have inside the cinema. It's from the same guy who made The Lobster and The Killing of a Sacred Deer. Doesn't ring a bell? Well, what if we tell you that The Favourite plays out like your favorite teleserye, sans a two-headed character who goes on a slapping spree on a footbridge? Better catch this one before the Oscars on Feb. 25 (Feb. 24 in the U.S.)
SEPARATION OF CLASSES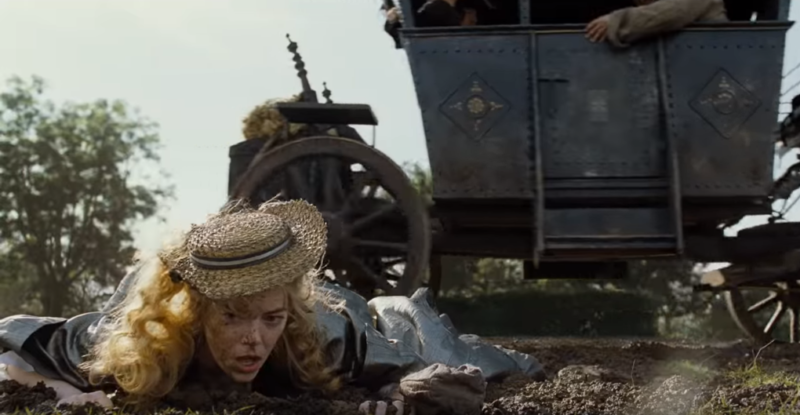 It's almost a giveaway in most teleseryes that the protagonist is dirt poor, who will be subjected to tremendous cruelty by the filthy rich antagonist. If it's on the more romantic side, the star-crossed lovers come from opposing ends of the economic spectrum. In The Favourite, Emma Stone plays Abigail Hill, a commoner who seeks employment at the Court. To make the pun more obvious, there is a scene where Hill falls down from a carriage and into a pile of mud (no shit).
INTRIGUE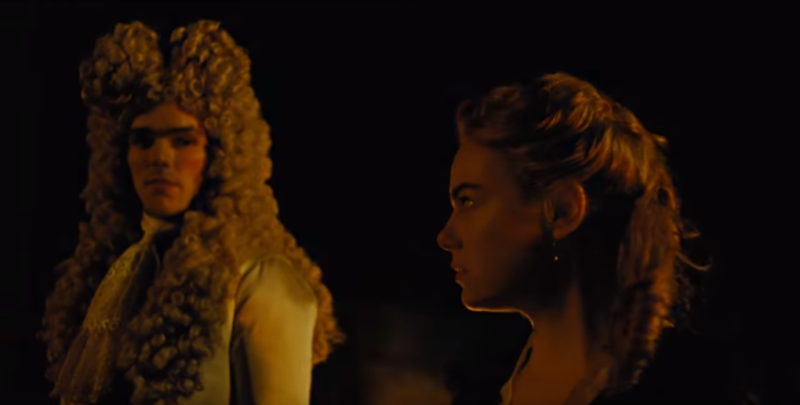 Somewhere along the storyline of any teleserye are characters who will form alliances, in order to bring down a common enemy. In the film, Robert Harley (Nicholas Hoult) attempts to recruit Abigail to spy on the Queen (Olivia Colman) and Sarah Churchill (Rachel Weisz), the Duchess of Marlborough. Meanwhile as Sarah's relationship with the Queen sours, she relies on the Earl of Godolphin (James Smith) to regain favour and royal status. Yes, there will be backstabbing in almost every scene.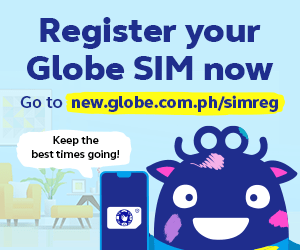 LOVE TRIANGLE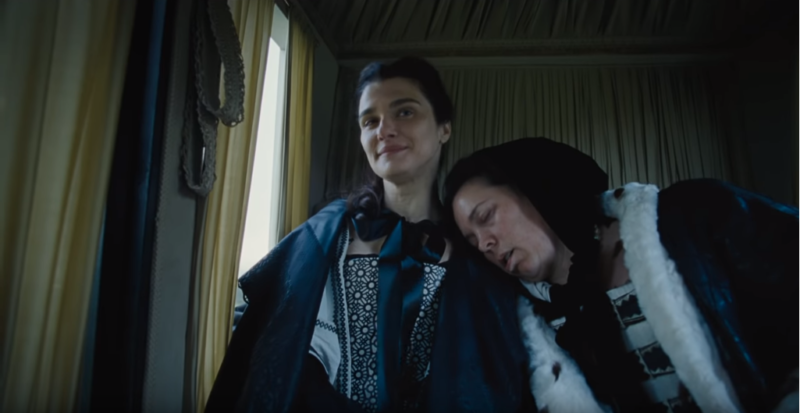 Suddenly, those infidelity-themed teleseryes come to mind, but give it to Yorgos Lanthimos, one of the most talented satirists working today to highlight a lesbian love triangle between Queen Anne, Sarah and Abigail. Suddenly, the genre has been turned on its head, with a highly feminist approach to such a tired subject.
OUTRAGEOUSNESS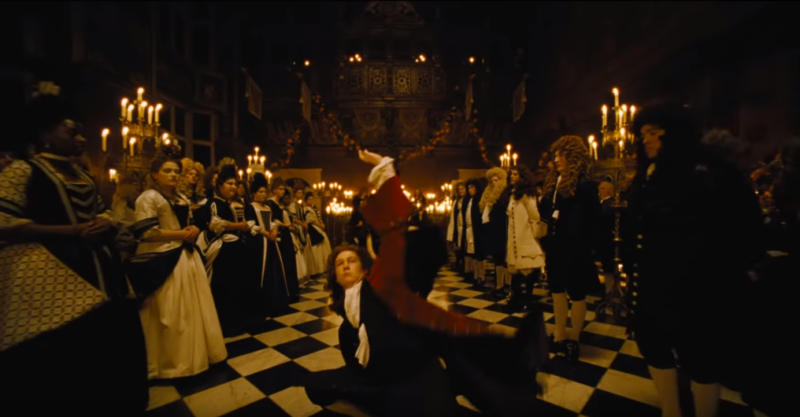 You've seen characters hurl balot at each other in a park, and learned whether water guns can hurt an unborn baby. Now you'll see a country in the middle of a war, but have time to spare for duck racing. Or some lobsters which can be raced, and then eaten. And what of that circus of a dance sequence between Sarah and Masham (Joe Alwyn)? It's hard to pick which scene is more outrageous than the other, because they all are.
PETTINESS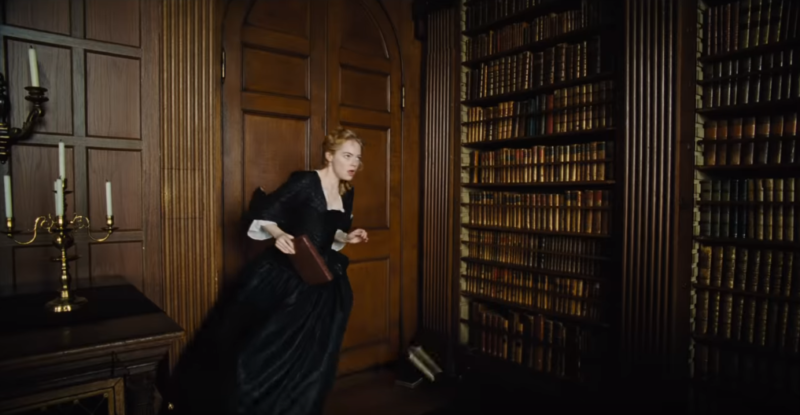 As soon as Sarah and Abigail learn that they are thorns on each other's side, a series of pettiness ranging from childish to fatal ensues. In one scene, Sarah hurls hardcover books over Abigail's head. In another, Abigail spikes Sarah's tea with a little something extra. But let's not forget the Queen, who is the royal pain in the ass (pun not intended), screaming at servants for no reason, and dismissing musicians because they irritate her.
SHARP ONE-LINERS

A petty game of thrones wouldn't be complete without those one-liners you'll want to drop on your arch nemesis. Some of our favorites are:
Sarah:  Oh, dear. The servant is dressed in the clothes of a lady. How whimsical.
Abigail: My dear friend and cousin, how good to see you've returned from…
Sarah: Hell. I'm sure you shall pass through it one day.
and…
Harley: I would like an audience with the queen where I may state my case.
Sarah: State it to me. I love a comedy.  
[to Abigail]
Sarah: Is there cake? 
Harley: This is a disgusting distortion of the system. You have no place in this. 
Lady Sarah: Your mascara is running. If you'd like to go fix yourself, we can continue this later.
VENGEANCE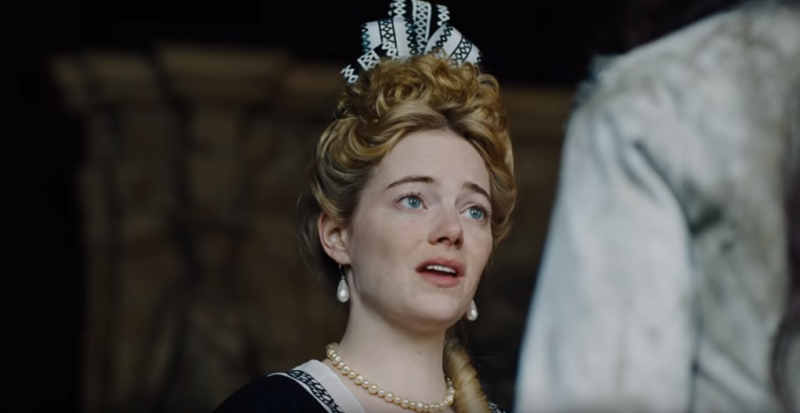 We all love it when the hero gets trampled on, because one day the hero will return, sporting a new look, and will spit in the face of the villain (whether literally or figuratively is up to you). As Ate Shawie once said, "babangon ako't dudurugin kita."
As soon as the tables have turned, and Abigail becomes the new favourite, she quickly embraces her newfound royalty, partying like Marie Antoinette and such. But don't dismiss Sarah just yet, as she makes a daring comeback, scars and all.
CHARACTERS TO ROOT FOR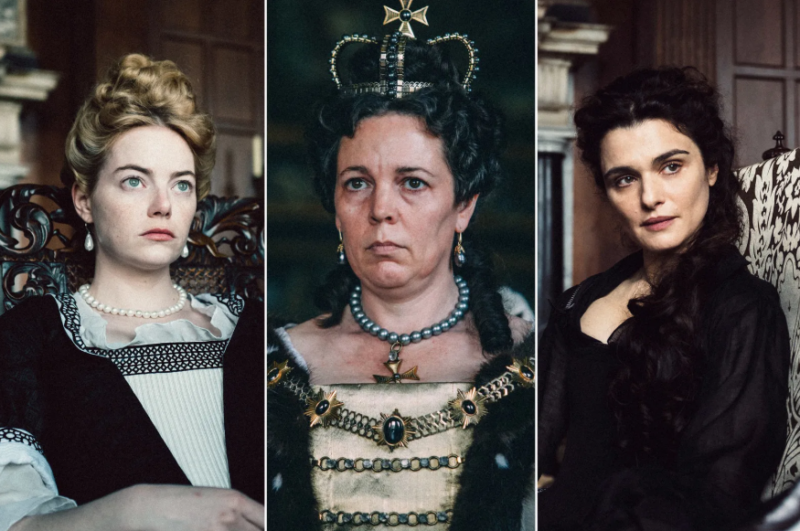 Despite being flawed and quite possibly, mad, the three main characters of The Favourite are all sympathetic, multi-dimensional characters. Whether you are rooting for the ambitious Abigail, the proud Sarah, or the vulnerable Queen Anne, we're not judging. If you haven't seen The Favourite yet, you are missing one hell of a party.
What do you think of the movie? Tell us below