After months of teasing the fandom with dark and cryptic teasers, the self-producing idol group, SEVENTEEN, finally dropped the music video for their comeback's title track, "Poison: Fear".
True to their words, the music video did embody the group's darkest concept yet. Featuring dark allusions to their own fears, Poison: Fear is a far cry from the comforting vibes their previous title track,"Home".
Here are 8 things about "Poison: Fear" that sent shivers down our spine:
Unmatched Synchronization
SEVENTEEN was recognized as one of the best dancers in the industry since their debut. Lauded for being synchronized even through their trickiest choreographs, the boys didn't disappoint fans with Poison: Fear'.
Omg seventeen this did that. Like I was expecting a bop from them but they outdid themselves. It's a masterpiece. They really outdid themselves. The mv is gorgeous & the dance great as always. Just overall it's a masterpiece #SEVENTEEN_Fear #SEVENTEEN pic.twitter.com/V3YxaEqako

— Emmy♡ #WeLoveYouJackson (@lovekwanie) September 16, 2019
If you were not satisfied with just glimpses of their jaw-dropping dance moves, then it's time to watch their dance practice video.
Their Goosebumps-inducing Vocals
The combination of the rappers' husky vocals and the vocalists' smooth voices made up this LSS-worthy bop that is likely to be put on loop for days.
cultural impact:

█
█
█
█  _
fear literally
by seventeen anything else pic.twitter.com/O8Mc1X4oQd

— kelly ♡'s bts (@ohmy00ngs) September 24, 2019
If Fear caught your attention, then it's probably time for you to take the chance to listen this comeback's album titled, "An Ode".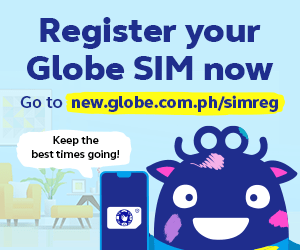 These Heartbreaking Lyrics

"Turns out, the love I wanted to give you is hurting me more…"
SEVENTEEN talked about an unhealthy relationship— a love story gone wrong⁠— which affected both parties like poison. Every line from the song will really hit hard if you're one who had gone through a toxic relationship too.
The Fan Theories
Right after the MV dropped, fan theorists were immediately set on deciphering the hidden meaning behind it, connecting details from past comebacks and teasers.
One of the most theorized scenes in the MV was Jeonghan's appearance where he with a smear of red lipstick on his lips which only appeared under white light. Theorists said that it was meant to symbolize his insecurities about being mis-gendered because of his delicate features.
[Jeonghan's fear: Insecurity]

Now I tread this subject as carefully as I can but I do believe this is something that has been an issue for him since the start. Jeonghan has repeatedly expressed he is uncomfortable with being called "the m*m". pic.twitter.com/8siGn1kQiS

— bea ♡ snhn au (@CHE0LIES) September 16, 2019
Dramatic Wardrobe and Makeup
Poison: Fear featured some of SEVENTEEN's bolder and more dramatic looks. Just like Joshua's sultry vampiric getup and glitter splashed look.
♡› joshua, seventeen – fear (2019) pic.twitter.com/uVrkbEZoAD

— ؘؘpics of mv (@luvdetails) September 25, 2019
And, probably, the most iconic look of all was Jeonghan's washed out appearance with the all white get-up coupled with the blue contacts and the red lipstick streak.
I'M NOT OKAY, THANK YOU PLEDIS #SEVENTEEN_Fear #SEVENTEEN_독 #SEVENTEEN pic.twitter.com/PvReCZTtZ6

— 💕귀여운 파이💕| I'm not ready for oneus comeback (@devil_moksori) September 16, 2019
Mesmerizing Cinematography

The sets used and the special effects added into the music video made up the haunting and dreamlike atmosphere which complements the dark concept.
One can really see how much this group grew and improved through the years with the continuous improvement in their craft.

The Members' Striking Visuals
This comeback really gave each individual member to not only show their artistry and talents but also let their good looks shine through.
ALIEN!SHUA ANYONE???#독_Fear #An_Ode #SEVENTEEN #세븐틴 @pledis_17 pic.twitter.com/LW6bUtv0dP

— [17'S JO] STREAM #독_Fear FOR A BETTER LIFE (@cocofangirl17) September 13, 2019
It's now a proven fact: there are no visual holes in this group.
#SEVENTEEN_Fear
OUR TRULY KINGS 💎💎💎💎 pic.twitter.com/qD7dWS88Ln

— Rusty💎🌱💙💚 (@sodiumnana_) September 16, 2019
Bonus: Vernon's Solo Dancing
No one was prepared for this part…
AREN'T WE GOING TO TALK ABOUT VERNON'S PART HERE?!#SEVENTEEN_An_Ode #SEVENTEEN_Fear #둑_Fear #SEVENTEEN_독 #세븐탄_독_6시공개 @pledis_17 pic.twitter.com/K5tfXIL7Ze

— ً (@junhuivs) September 16, 2019
Carats are probably having a hard time trying not to swerve into Vernon's lane.
What did you like most about SEVENTEEN's newest MV? Tell us below!