For the past couple of years, Disney has been ushering everyone into a new, nostalgia-fueled era of live-action remakes.
While this may be an exciting time for grown-up Disney kids, it has become a huge challenge for most filmmakers to produce reimagined films that live up to their original versions. It's a tough balancing act: Audiences want to sing along to the tunes they know by heart and see these well-loved characters come to life, but they also want to be surprised, and this is what the latest Aladdin flick manages to achieve.
Disney's live-action Aladdin may be rough around the edges, but it definitely takes its audiences on a fun and magical ride. Here are some things that we believe the studio's movie magicians definitely got right:
1. Bringing Agrabah to life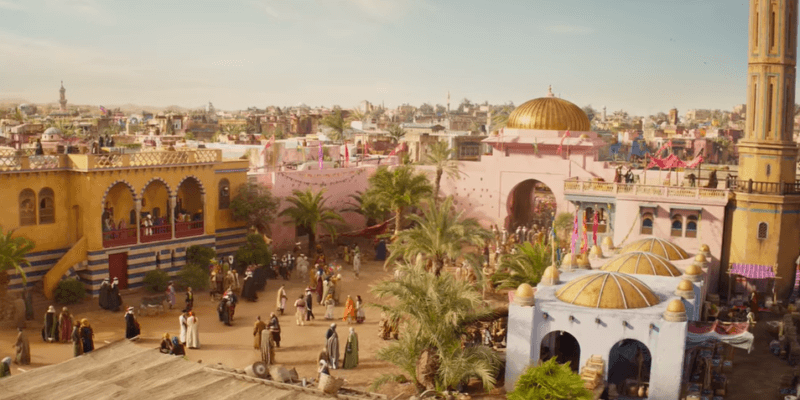 Considering the animation film's unique setting, the real-life Agrabah was definitely something to look forward to and it did not disappoint. The filmmakers created a lavish and vibrant world that seemed to take influences from both Middle Eastern and South Asian cultures.
2. Empowering Princess Jasmine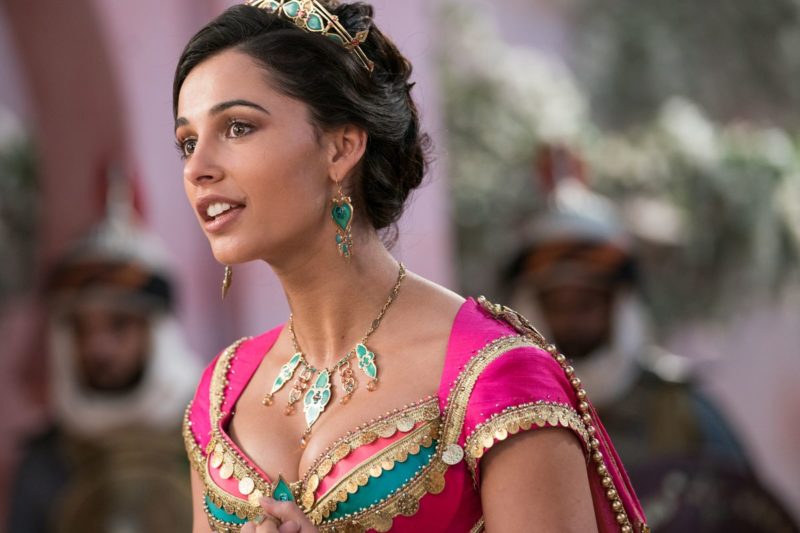 Disney has welcomed the changing of the times rather gracefully, rewriting its tales for the new generation. Aladdin is no exception. One of the film's most refreshing elements is Princess Jasmine's new story arc – her journey of finding her voice to speak not just for herself, but also for her people.
In the film, the self-determined princess dreams of taking on her father's role as Sultan to serve her people. While the animated heroine was already something of a modern princess, fighting for a life outside the walls with someone she truly loves, this Princess Jasmine fights for Agrabah. She also gets a pretty powerful scene which features an emotionally-charged performance of her own song, 'Speechless'.
3. Letting Will Smith create his own Genie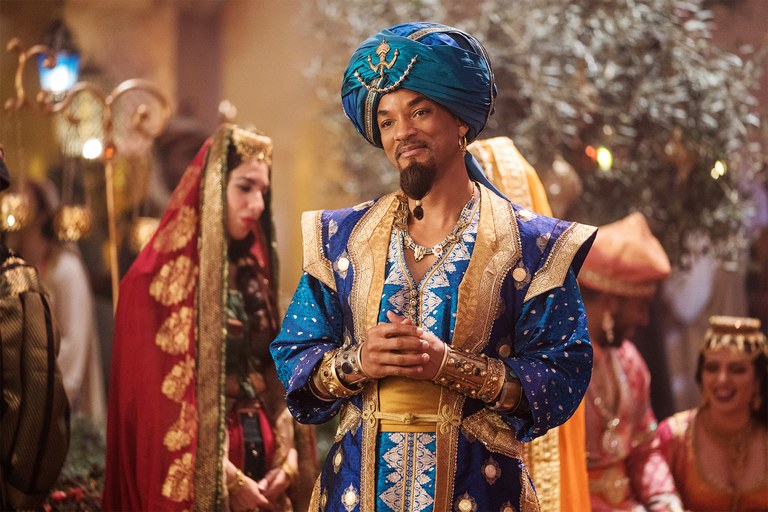 There were already so many cards stacked against Will Smith, including impossible-to-fill shoes of Robin Williams, but the actor proves them wrong with his impressive and effortless performance as the Genie. His portrayal doesn't feel forced and doesn't attempt to achieve the comic legend's manic-improv style. Will Smith gives it his own flair and it remains true to the comic style that we know and love about him.
While both versions of the genie aspire for a life outside their itty-bitty living space, there's something more human about Will Smith's version, from him just wanting to enjoy a party that he hasn't been to for the past one thousand years, to his sweet and funny romance with Princess Jasmine's handmaiden, Dalia.
4. Assembling an awesome cast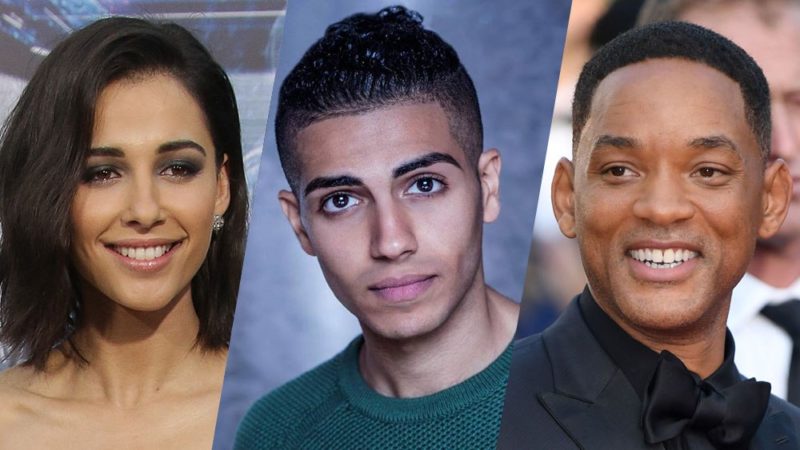 The casting directors did a wonderful job on assembling a culturally-diverse cast who portrayed their roles to a T. Mena Massoud is a natural charmer, pulling off the awkward yet endearing role of Aladdin, while the stunning Naomi Scott perfectly exudes Princess Jasmine's strength. A fresh addition to the roster of well-loved characters is Dalia, played by Nasim Pedrad who also wins over audiences with her quirky portrayal of the wise but sometimes naïve handmaiden.
5. Amplifying Aladdin and Princess Jasmine's chemistry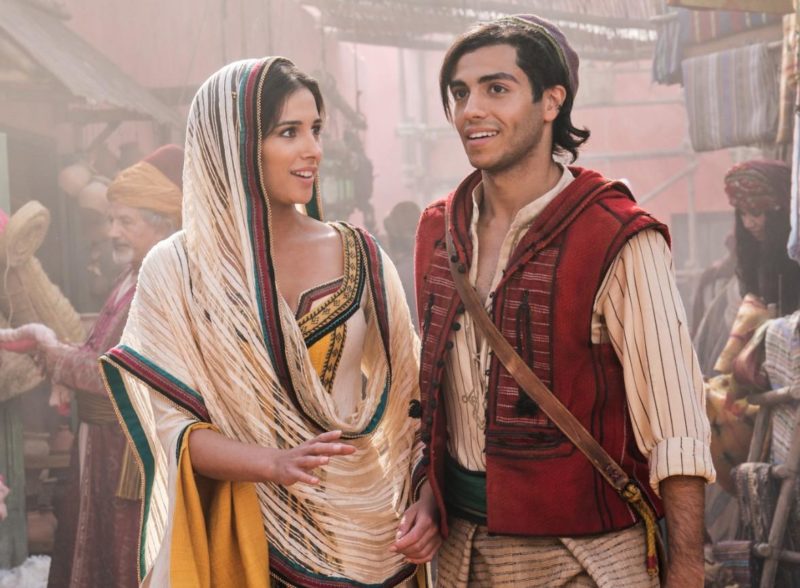 The animated version of Aladdin was definitely one of the love stories of our childhood. But when it comes to romance, the live-action remake takes it a notch higher with a few extra quirky and charming moments. Aladdin will have fans swooning and grinning because of the undeniable chemistry between the two characters.
6. And adding comedy to the mix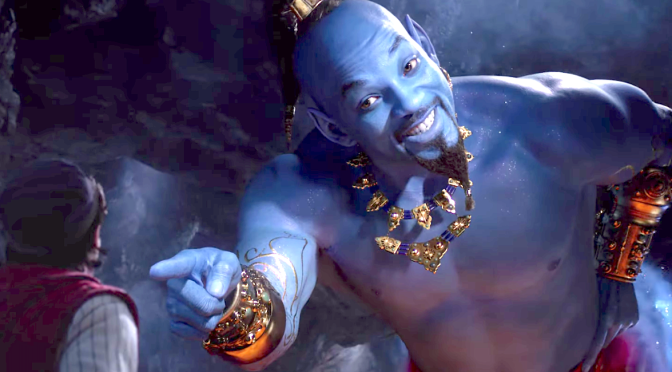 In the animated film, Genie stole the show with his crazy antics. But other than Robin William's comedic genius, the rest of the film's humor mostly involved slapstick comedy scenes between Abu and Magic Carpet.
The live-action remake adds an extra unexpected layer of humor that the characters pull off really well. Some scenes elicit more than giggles but actually real laughs with the characters playing off each other's comedic styles – Aladdin with his awkward attempts to charm Jasmine, Dalia with her sweet but funny lines, and of course, Will Smith being Will Smith.
7. Bringing back Alan Menken
Bringing back the original composer of the film, Alan Menken, was key to keeping the magic of the music alive. The legendary composer knew the music by heart and knew just what to add or improve while staying true to the initial soundtrack.
Apart from being the film's original composer, Alan Menken is the genius behind many other award-winning scores, which makes him a master at creating exciting arrangements for new music. With the help of renowned composers, Benj Pasek and Justin Paul, they were also able to write new material, including Princess Jasmine's 'Speechless', a second reprise for 'One Jump Ahead', and some re-written lyrics for 'Arabian Nights'.
8. Mounting spectacular music productions
The film's musical numbers do not disappoint. In one scene, you're given a tour of Agrabah in the action-packed and exciting 'One Jump Ahead' which is a lot of fun with parkour sequences. In the next, we get a magical and contemporary version of 'Friend Like Me' with impressive CGI add-ons. Then, there's the larger-than-life production of 'Prince Ali' with its world-class menagerie worthy for Aladdin's grand entrance in the palace.
What's your favorite part of the movie? Tell us below!